Twitter plans to resume taking some political ads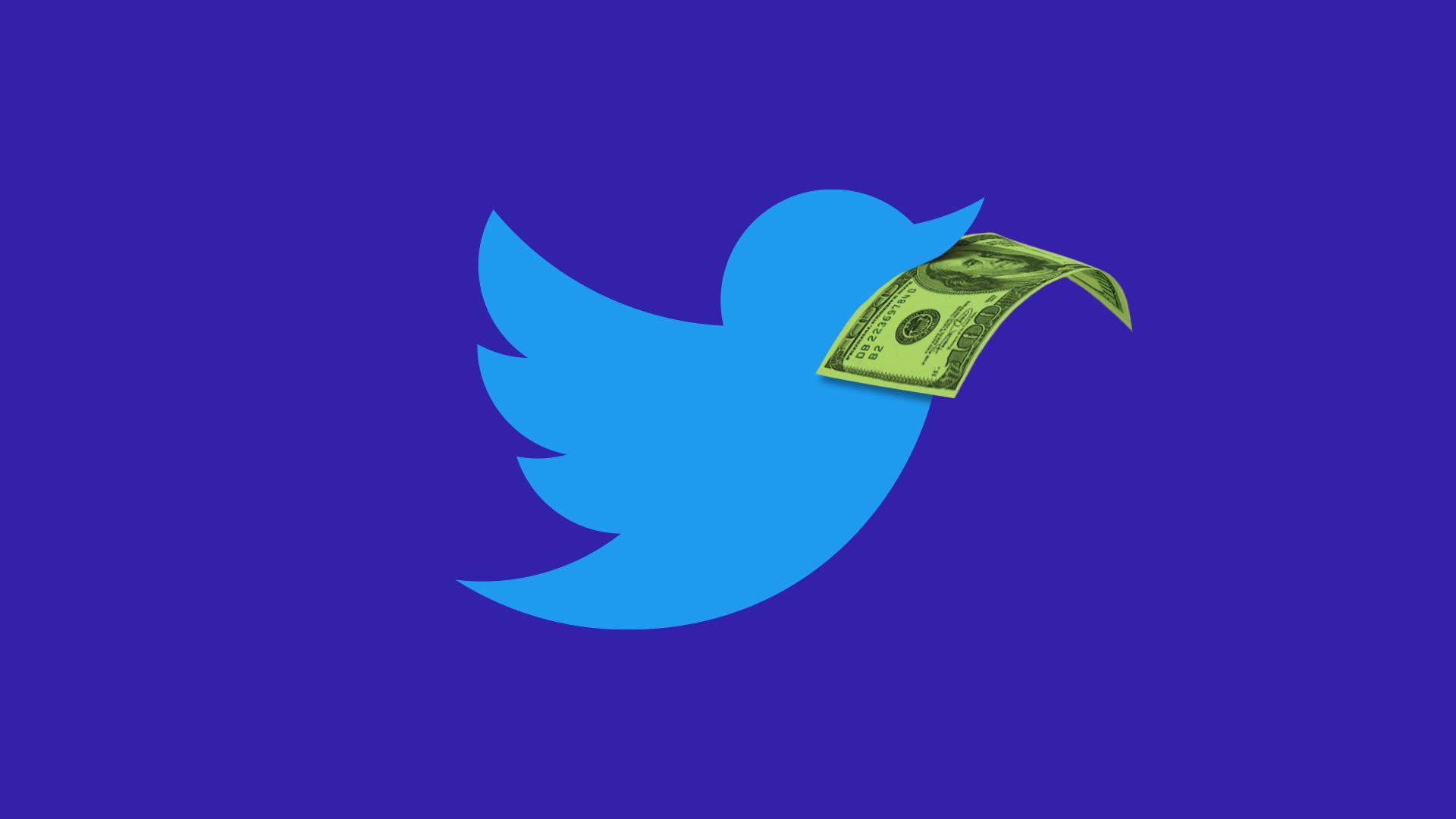 Twitter said Tuesday it plans to expand the types of political and issue-oriented advertising allowed on the service.
Why it matters: The move could help increase revenue at cash-strapped Twitter, and the ad category may prove less controversial thanks to new regulations requiring online political advertisers to be clearer about who is paying for the message.
"We believe that cause-based advertising can facilitate public conversation around important topics," Twitter said in a post. "Today, we're relaxing our ads policy for cause-based ads in the U.S. We also plan to expand the political advertising we permit in the coming weeks."
Flashback: Twitter banned political advertising in the fall of 2019, cutting off what had been a fairly strong business for the company.
The big picture: Other online companies that once eschewed political advertising have also been growing more open to such ads, including Spotify and Hulu.
What they're saying: Jake Sticka, VP of client strategy for progressive political ad firm Rising Tide Interactive, praised the move. "Under Twitter's previous policy, a company like ExxonMobil could advertise its work with very few limitations but climate advocacy groups were restricted from any running any advertising that held polluters to account."
Yes, but: Even as he praised the move, Sticka said he will be "cautious" in recommending clients return to Twitter: "While we are excited to have this tool back in the toolbox, the current unpredictability of Twitter's direction makes it a less than brand-safe environment."
Go deeper