Senate imposes new rules on outbound investments into China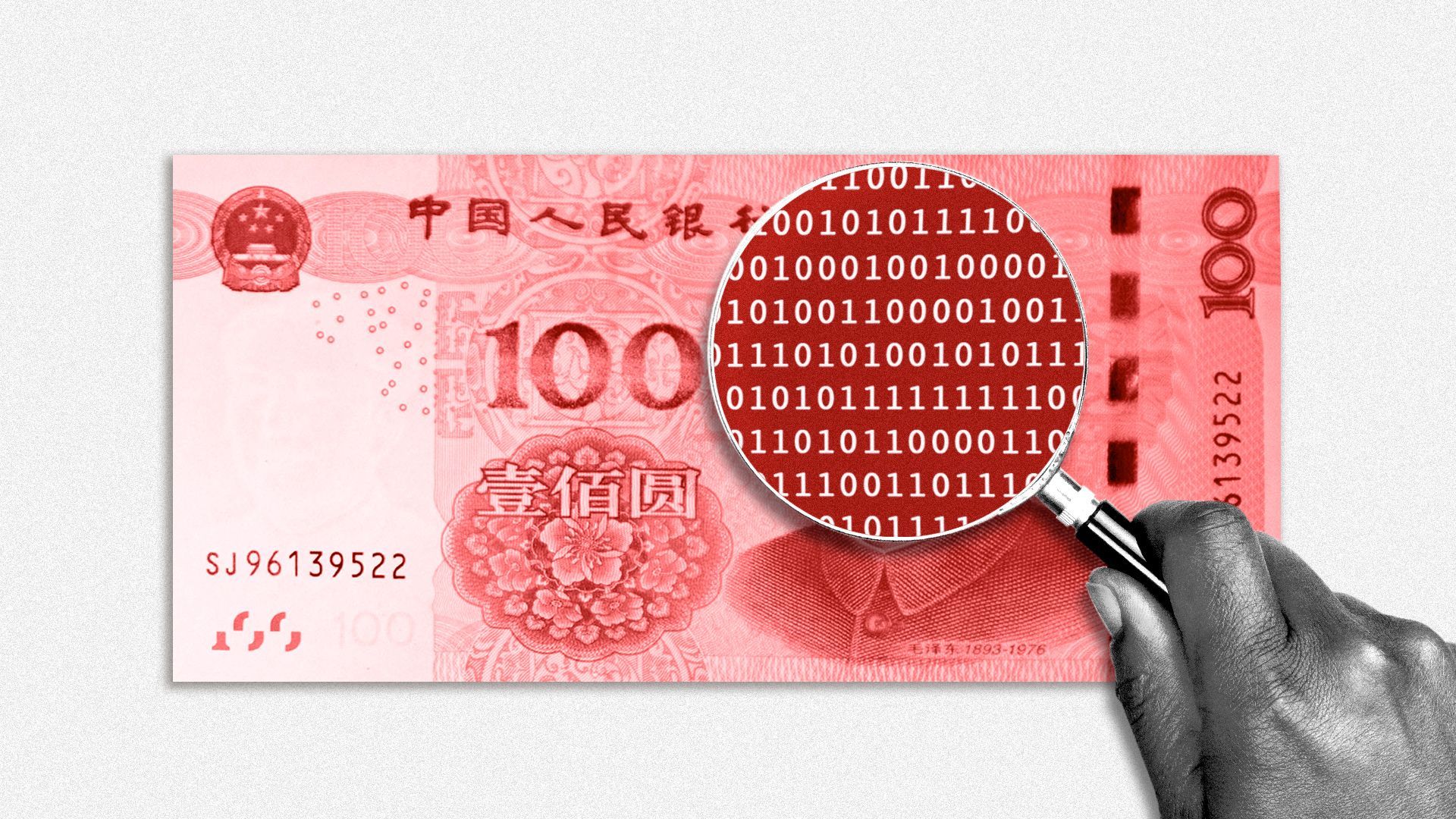 The Senate moved Tuesday to require U.S. investors to notify the Treasury Department when they take stakes in Chinese companies in certain sectors, such as artificial intelligence and quantum computing.
Why it matters: The 91-6 vote is a barometer for how willing the Senate is to impose new rules for outbound investment, as both Congress and the White House explore ways to ensure that China's military does not achieve a technological advantage over the U.S. and its allies.
The amendment was attached to the must-past National Defense Authorization Act, with Senate leaders eyeing passage this week. The Senate will need to iron out its differences with the House, which passed its own version earlier this month.
The legislative push comes as the White House finalizes new rules, which will be announced in an executive order in the coming weeks, that will restrict investments into a narrow group of technologies, including semiconductors, artificial intelligence and quantum computing.
Between the lines: The Senate amendment, authored by Sens. Bob Casey (D-Pa.) and John Cornyn (R-Texas), only deals with notification. President Biden's executive order is focused on restrictions.
The Casey-Cornyn Outbound Investment Transparency Act targets China and other "countries of concern."
Along with AI and quantum industries, it covers advanced semiconductors and micro-electronics; hypersonics; satellite-based communications and networked laser scanning systems with dual-use applications.
Driving the news: The administration has worked closely with Casey and Cornyn on their legislation and convinced them to scale back earlier versions that empowered the Treasury Department to block specific deals.
The Biden administration has also engaged with allies and partners, including the European Union and the G7, to convince them to impose outbound restrictions.
Officials feel confident that the EU is moving towards its own rules on restricting investment, even if member countries are further behind the U.S. on drafting — and agreeing — to specific rules.
At May's G-7 summit in Hiroshima, Japan, leaders agreed to protect "certain advanced technologies that could be used to threaten our national security," as they noted their final communique.
"We're not looking to decouple from China. We're looking to de-risk and diversify our relationship with China," Biden said at the G-7.
The big picture: The expected executive order investment restrictions is often referred to as "outbound CFIUS," referring to the Committee on Foreign Investment in the United States — an interagency group that reviews incoming investment.
After consultation with Congress, think tanks and private equity companies, the administration decided to narrow the scope of the new restrictions and focus on three areas: semiconductors, quantum computing and artificial intelligence.
"Small yard, high fence," is how National Security Advisor Jake Sullivan described the general approach in a speech last October.
What we're watching: The final Biden executive order, which is expected in the coming weeks, has been delayed by two main reasons.
First, Treasury and White House officials wanted to ensure that partners and allies were moving toward similar investment restrictions. Otherwise, private equity groups could just open a fund in London or Tokyo to circumvent the rules.
Second, given the newness of the policy, Biden officials put a premium on simplicity. They wanted the new lines to be bright and clear, while reserving the right to expand the restrictions down the line.
Go deeper