Spotify raises prices for the first time ever on premium plans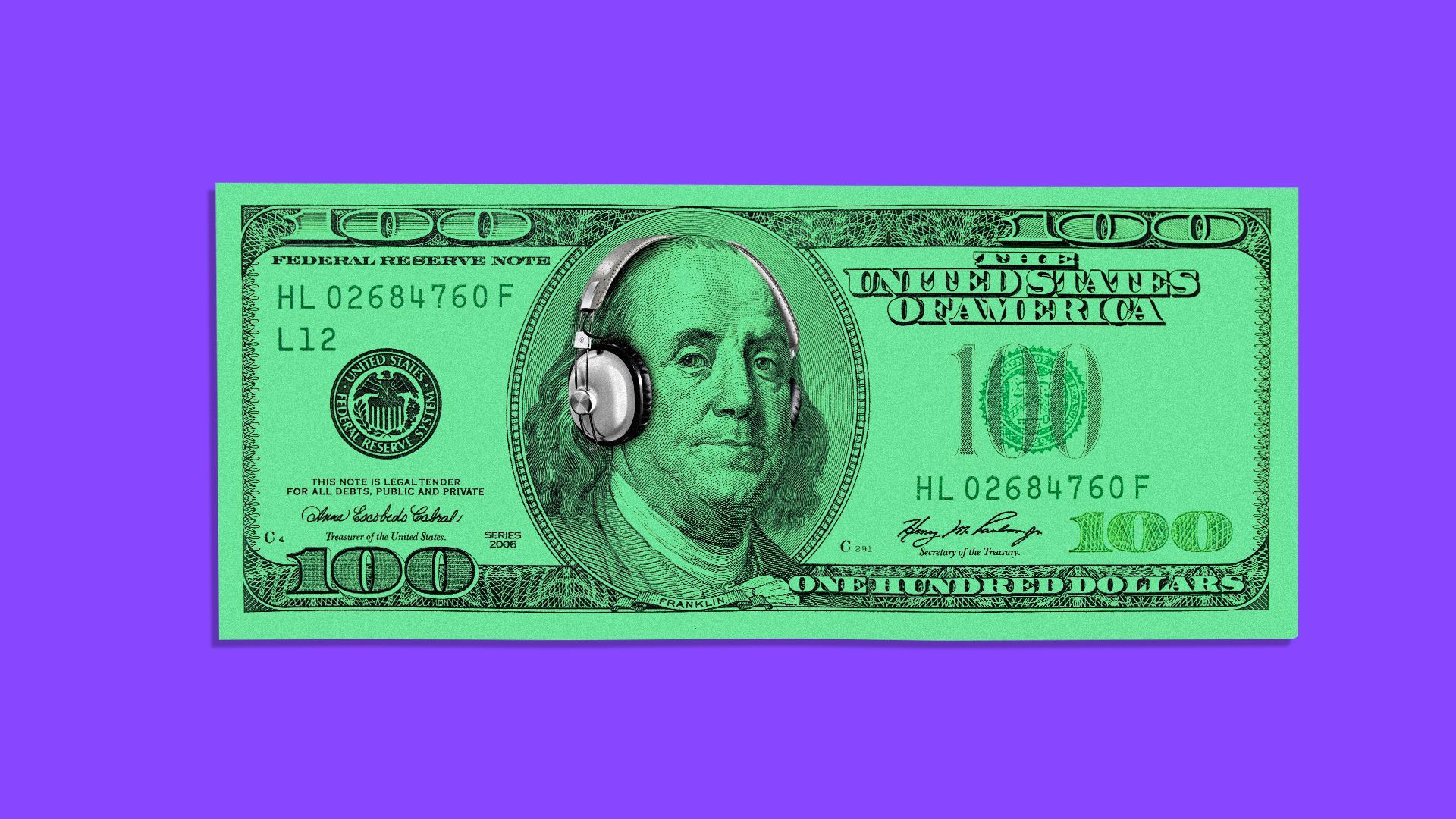 Music streaming services just hit users with a flurry of price increases, including the first-ever from Spotify.
Why it matters: The music industry is moving fast to make more money from streaming, in what could be the beginning of the end for a golden age of incredibly cheap music for consumers.
The latest: Spotify announced its first-ever price increases for its premium plans in several countries on Monday, including in the U.S., where prices rose $1 a month.
🗣 What they're saying: In a recent report on the music streaming industry, Goldman Sachs analysts said they "would expect the industry to work towards implementing price increases on a regular basis, especially in an environment of higher inflation."
💭 Matt's thought bubble: For a child of the '80s and '90s who spent large chunks of my youth picking through stacks of CDs and vinyl in fruitless searches for opuses by obscure bands, I continue to be amazed by the amount of music I have at my finger tips on Spotify, which I've subscribed to for years.
Don't tell anybody, but I'd probably spend a whole lot more a month to ensure I have access. It's nearly impossible to imagine going without it.
Go deeper