First look: Obama salutes Truman on 75th anniversary of U.S. military's desegregation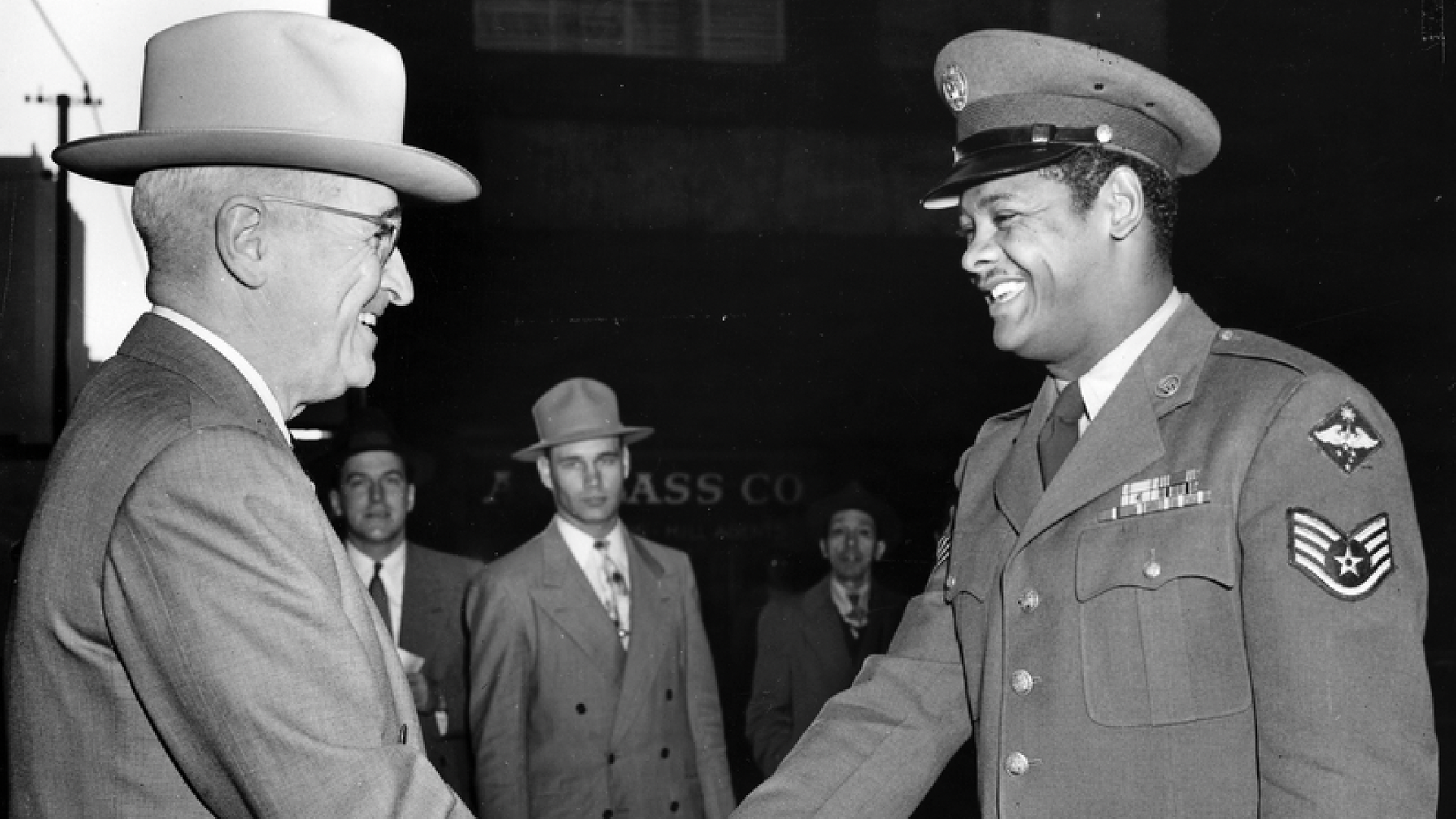 Former President Obama has taped remarks for a Truman Civil Rights Symposium, to be held in D..C. from Wednesday to Friday to commemorate the 75th anniversary of the desegregation of the U.S. armed forces.
Driving the news: The event is hosted by the Truman Library Institute of Kansas City, Mo. — a nonprofit partner of the Harry S. Truman presidential library.
Details: The video is under wraps, but here's an excerpt from Obama's comments, provided by organizers:
"The grandson of slave owners, Harry Truman was never the most likely champion for civil rights. But during the depths of Jim Crow, he argued for racial equality, becoming the first president to address the NAACP."
"And when he saw Black veterans returning from World War II — only to face violence and abuse at home — he went a step further."
"By desegregating the federal workforce — the single largest employer in the country," Obama continues, "President Truman set a powerful example and created new opportunities for generations of Black Americans."
"And by ordering the integration of the military, he advanced the civil rights movement and helped prove that America is safer when Americans fight together."
Register here for livestream and in-person D.C. events.
Go deeper