Internet restrictions have affected 4.2 billion people so far this year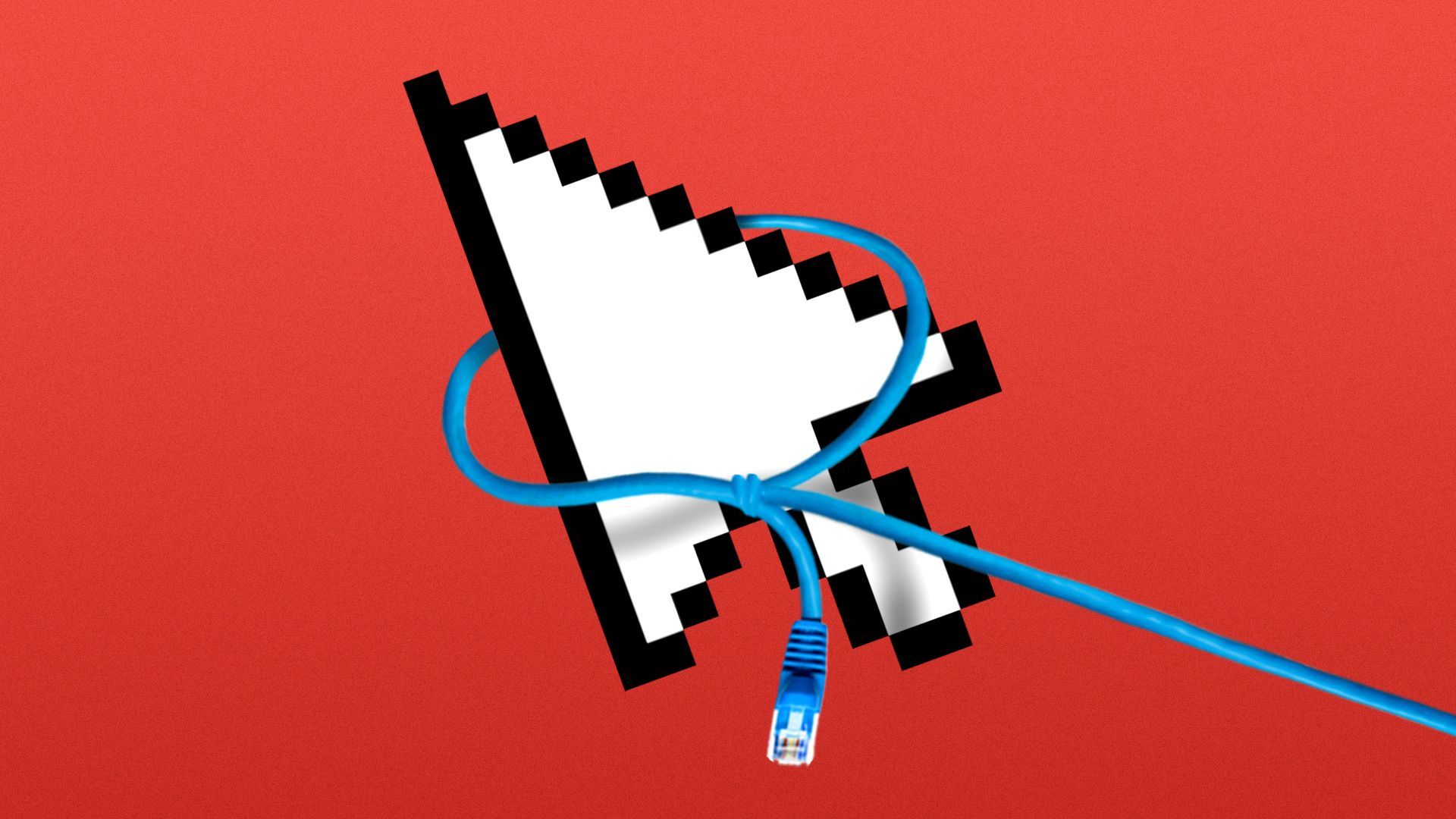 An estimated 4.2 billion people around the world were affected by governmental internet restrictions during the first half of 2023, according to a new report by Surfshark.
Why it matters: Governments have repeatedly used internet restrictions this year to stifle dissent by limiting human rights, manipulating elections and imposing religious values onto their populations.
By the numbers: Governments this year have carried out over 42 instances of digital suppression, primarily by restricting access to social media platforms and partially or totally shutting down the internet.
That's a 31% decrease in newly imposed disruptions compared to the same time period in 2022, but that doesn't necessarily mean they are on the decline.
Rather, the restrictions are becoming more extensive and affecting more people, as the number of people impacted by new restrictions rose from 2.08 billion in the first half of 2022 to 2.35 billion in the same period in 2023.
30 of the new disruptions were triggered by public demonstrations, while 10 resulted from other forms of political turmoil, such as the war in Sudan.
Facebook has been the most targeted social media platform this year, with new restrictions in Ethiopia, Guinea, Senegal, Pakistan and Suriname, while Telegram, Instagram and YouTube are facing restrictions in four countries.
Iran's government has implemented the most internet restrictions so far this year with a total of 14.
All of the restrictions were network disruptions in major cities in the Sistan and Baluchestan Province in response to weekly, ongoing anti-regime protests over a massacre carried out by Iranian security forces that killed and wounded dozens of protesters last year.
India — the world's largest democracy — has had the second most restrictions with nine recorded cases. The majority were internet shutdowns by state governments to prevent or respond to protests or public emergencies declared by those same governments.
Pakistan is so far third with three recorded instances, which were enacted following the arrest of former Prime Minister Imran Khan on corruption charges.
Long-standing internet limitations by China, the United Arab Emirates and Russia also remain in effect.
Thought bubble via Axios' Sara Fischer: These attempts to silence discourse tend to ramp up in and around elections (Turkey this year for example) and wars (Russia).
The big picture: The 2023 wave of new internet restraints comes after dozens of countries signed a pact committing to keep the internet freely accessible and open last year, Axios' Ina Fried reports.
Go deeper