Former Pakistani PM Imran Khan arrested in Islamabad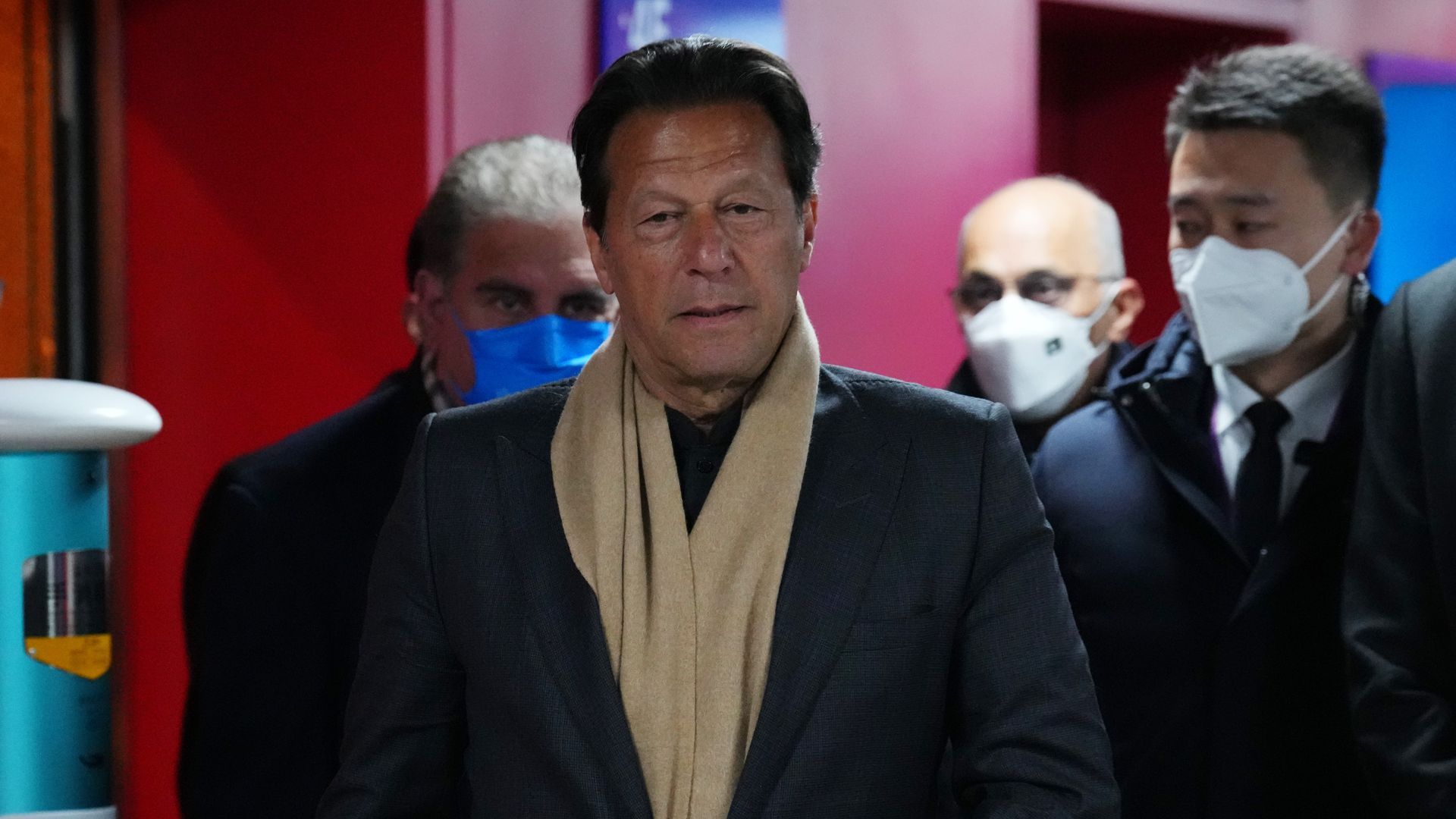 Former Pakistani Prime Minister Imran Khan was arrested during a court appearance in the capital Islamabad on Tuesday, according to Khan's Pakistan Tehreek-e-Insaf (PTI) party.
The big picture: The cricketer-turned-politician was in court on corruption charges, which Khan and his supporters say are politically motivated.
Khan was removed from office more than a year ago in a no-confidence vote in Pakistan's Parliament.
Since then, he has led several mass rallies calling for early elections.
Police attempted to arrest Khan at his home in March, but were pushed back by his supporters.
Go deeper