Elon Musk says he'll get rid of Twitter's famous bird logo in favor of an X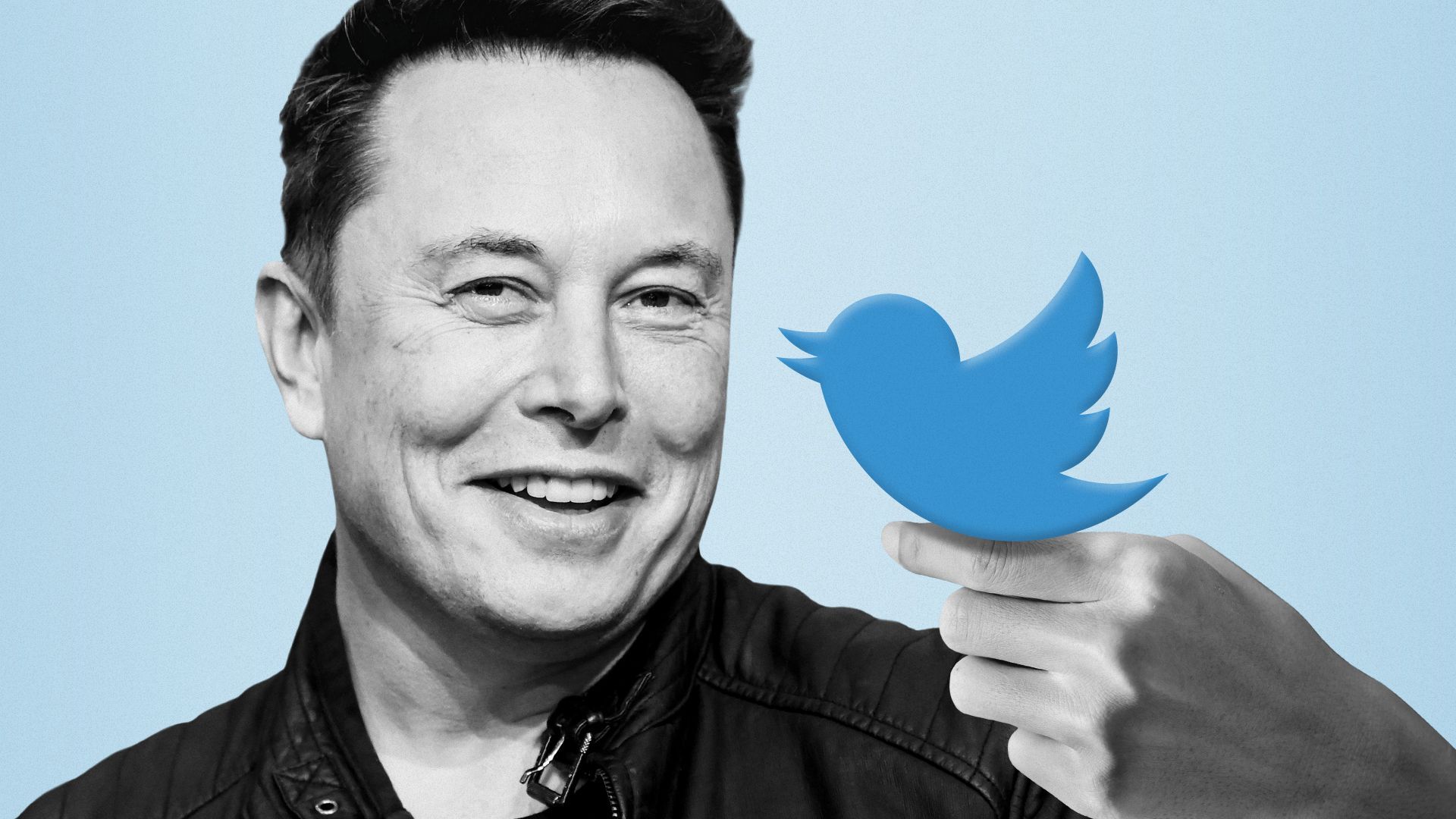 In a series of tweets Sunday, Elon Musk said he plans to soon replace Twitter's decade-old logo of a small blue bird with a new, yet-to-be-decided logo featuring an "X."
Why it matters: It's the latest effort by the billionaire mogul to phase out Twitter's branding, which hundreds of millions of people have become familiar with globally over the past decade-plus.
In April, Musk changed Twitter's official name to "X," as a reflection of his desire to transform Twitter into a "super app," or one that houses multiple functions, like direct messaging, payments and video streaming.
What they're saying: "Soon we shall bid adieu to the twitter brand and, gradually, all the birds," Musk said.
The X, Musk said, will "embody the imperfections in us all that make us unique."
He subtly asked Twitter users to submit their own X designs, writing, "If a good enough X logo is posted tonight, we'll make go live worldwide tomorrow."
Musk later pinned a flickering, glowing X to his Twitter account.
The big picture: Musk has spent months trying to retool Twitter to meet his own vision, but the changes have caused a slew of business problems compounded by growing competition.
Erratic changes to Twitter's content moderation policies have sent advertisers fleeing, with Musk himself admitting last week that Twitter ad revenue is down 50%.
Changes to the number of posts users could temporarily view per day inspired Meta to debut its copycat app Threads early.
Out thought bubble: Several apps have launched as Twitter replacements in the past few months, but few other than Threads have been able to lure significant user bases, in part due to the strength and global recognition of Twitter's brand.
In stripping Twitter of the features users are most familiar with, like its name and logo, Musk is giving up a key competitive advantage as others race to displace Twitter.
Go deeper