How JCPenney is trying to reach shoppers with a head-turning deal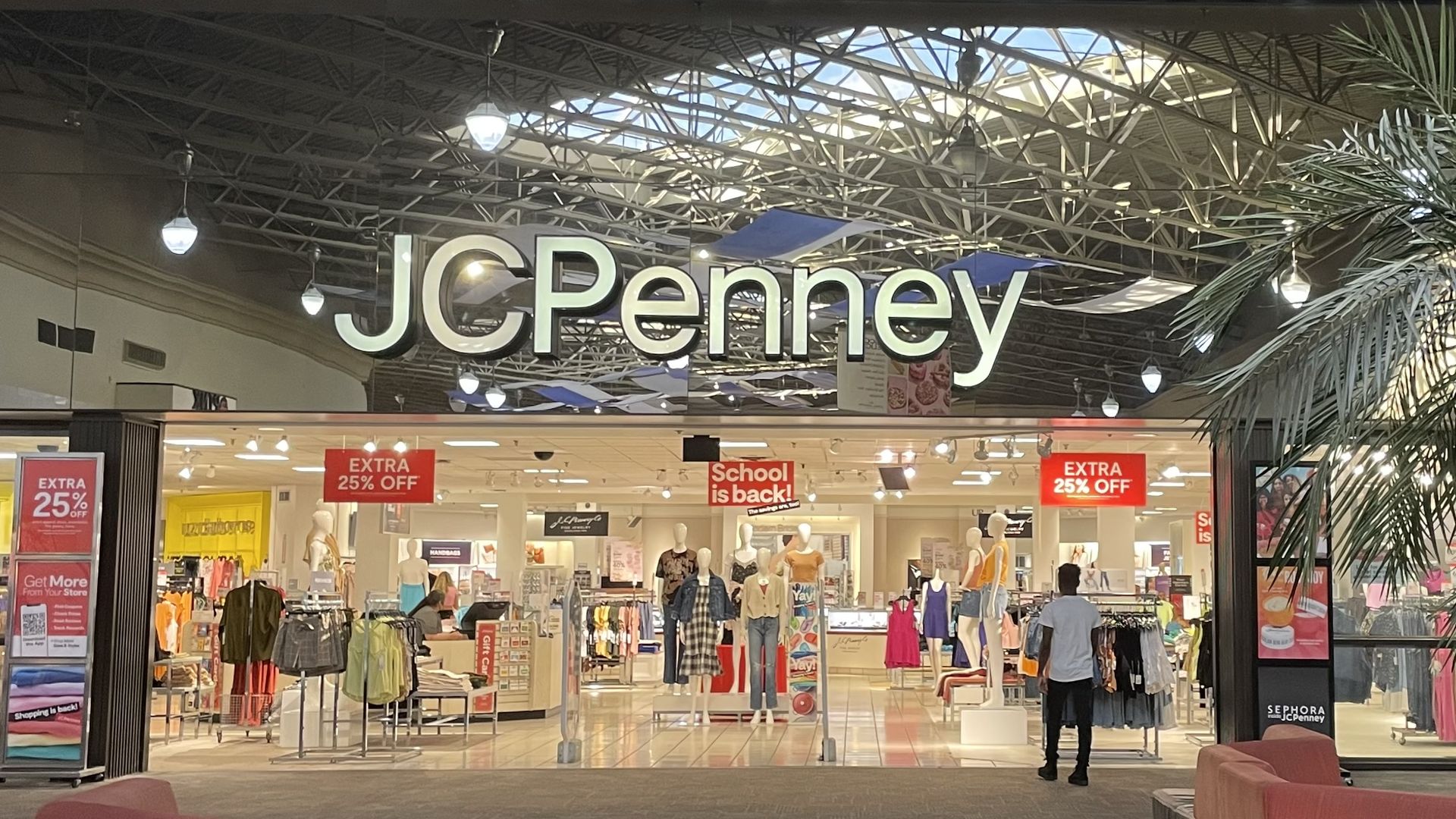 As JCPenney continues its bid to reinvent itself after bankruptcy, the retailer is dipping back into an old-school playbook with a head-turning deal.
Why it matters: The highly competitive back-to-school shopping season is here but Americans are spending at a more measured pace as inflation pressures continue.
What's happening: JCPenney is offering its first-ever "Power of a Penny Reward" through its free loyalty program.
New JCPenney members who sign up by 11:59pm CT Saturday will get a coupon for $24.99 off a $25 purchase Monday that can be used July 24-31, the company said in a news release.
Existing members will be sent an opt-in email to get the coupon, which also has a deadline of 11:59pm CT July 22.
JCPenney told Axios that there is no limit to how many rewards members can get the coupons, which do have exclusions on what they can be used on.
Context: A survey of 1,000 parents commissioned by JCPenney found 85% of parents are "trying to be careful with their back-to-school spending due to inflation."
Katie Mullen, JCPenney chief customer officer, told Axios, that this year "families are feeling the pressures of back-to-school shopping like never before."
"As a brand that has always stood for inclusive, accessible fashion at great value, we wanted to help shoppers put themselves back at the top of their checklists," Mullen said.
State of play: GlobalData managing director Neil Saunders told Axios that the offer is "a good deal for consumers, but it seems like an act of desperation from JCPenney."
"The brand has weakened and fallen off the radar of many shoppers in recent years, so it needs tactics to get people back in-store and online," Saunders said.
"Back-to-school shoppers are value-conscious, so the promotion makes sense as a mechanism to drive footfall, even if it will damage JCPenney's margins," he said.
Flashback: JCPenney filed for bankruptcy in May 2020, one of the pandemic's first retail bankruptcies.
Mall owners Simon Property Group and Brookfield Asset Management Inc. purchased JCPenney out of bankruptcy in December 2020.
Meanwhile, David Simon, chairman, president and CEO of Simon Property Group, said in a February earnings call that JCPenney has been "unbelievably profitable."
"We're very pleased where that company is positioned, and we're extremely pleased with the management team and all that they're doing to reinvigorate the brand," Simon said.
More from Axios:
Go deeper