AirTag and Tile stalking remains a thorny problem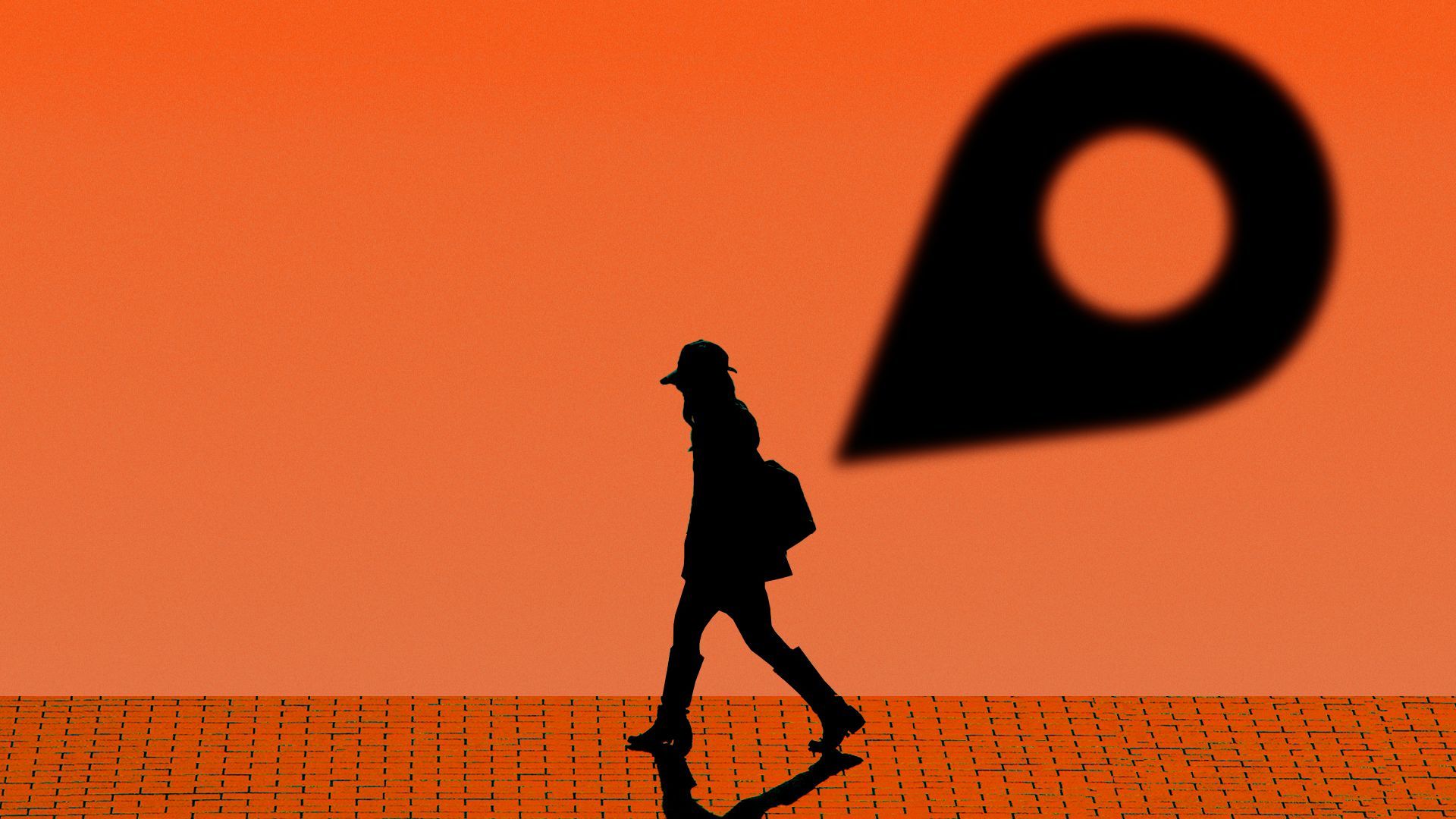 Personal tracking devices like AirTag and Tile were designed to help avoid mishaps such as lost keys, but they're raising alarms about privacy and security.
Why it matters: Mounting accounts of the devices' misuse have prompted Apple and Google to try helping users identify and thwart tracking without consent — as states pass legislation outlawing this intrusion.
The tech giants, with the collaboration of other location device companies, are working on technology compatible across iOS and Android platforms for a user to know if their location is being tracked by any device, not just one compatible with their software.
The companies will release recommendations in late 2023. Users will be able to monitor devices in future iOS and Android software updates.
Driving the news: Legislatures in Indiana and Kentucky passed laws earlier this year to prohibit non-consensual AirTag tracking.
Tile announced earlier this year it would impose a $1 million fine for criminal use of trackers, alongside law enforcement.
Currently, iPhone users are warned if an unknown AirTag has moved alongside them, and the company launched an Android app. To detect a Tile, a user must install the Tile app and use the "Scan and Secure" feature.
Threat level: Since the launch of Apple's AirTag in 2021, there has been a rise in the use of physical trackers for stalking, said Eva Galperin, the director of cybersecurity at the Electronic Frontier Foundation.
She has worked directly with survivors of domestic abuse as well as law enforcement to find trackers or their owners.
Galperin, along with Duke University students, tested apps that claim to detect physical trackers. The options that exist now don't detect all trackers. When they do, they don't detect them all the time, they found.
Our thought bubble, from Axios' Ina Fried: Apple has tried to deter the use of AirTag to track people from the start, but separating when a tag is being used to track an object versus a person has defied simple solutions.
Between the lines: Two women sued Apple in 2022 in Northern California federal court after discovering their locations were being tracked following relationships, according to court documents.
Sports Illustrated model Brooks Nader illuminated the problem further in 2022, sharing that an AirTag was slipped into her coat pocket at a bar in New York City. She found out from an iPhone notification.
"Check your surroundings," she said at the time. "It was the scariest moment ever, and I just want everyone to be aware that this exists."
During a roadtrip, Jeremy Warner's iPhone notified him an AirTag was moving with him for six hours. He found the tracker taped under a wheel well of his truck.
When his phone gave him a series of options to find out who it belonged to, Warner, 32, recognized the registered email as an acquaintance's.
"I just took it offline and it's gone now, and nobody ever said anything," aid Warner, who lives in Tacoma, Wash. "It's curious — I don't know what the intent was there. It was a little bit creepy."
Go deeper: AirTags track car thieves — but you don't have to
Go deeper