First look: U.S. and Israel to launch climate initiative in the Middle East and Africa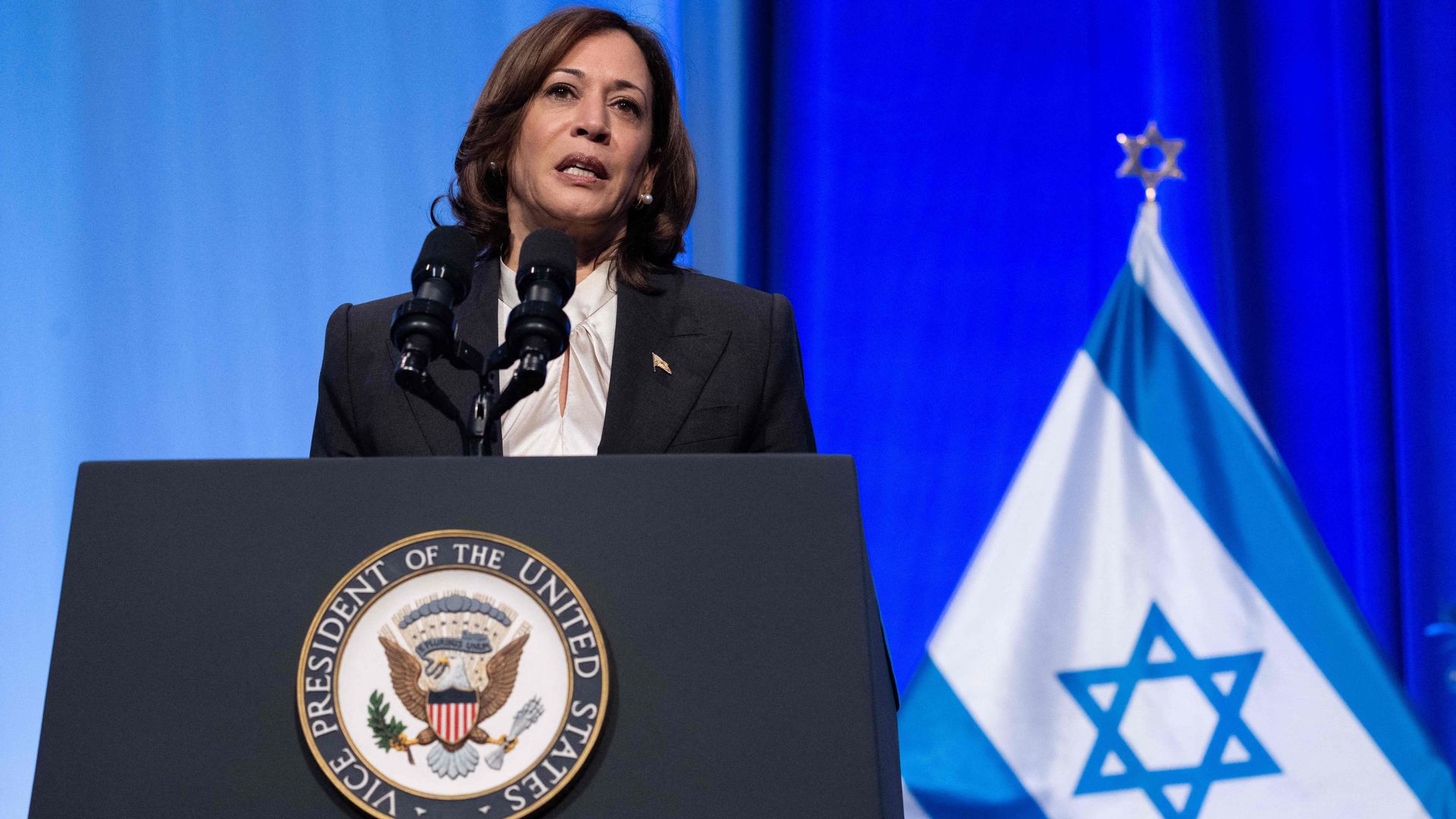 Vice President Kamala Harris and Israeli President Isaac Herzog will announce on Wednesday a joint climate initiative aimed at supporting "climate-smart agriculture" in the Middle East and Africa, according to White House officials.
The big picture: The initiative is also aimed at strengthening cooperation between Israel and its Arab neighbors and countries in Africa.
Details: As part of the initiative, the U.S. and Israel each plan to invest up to $35 million over five years to support "climate-smart agriculture" across the Middle East and Africa, a U.S. official said.
One of the focuses of the initiative will be on innovative technologies and improved capture, storage, use, and protection of critical water resources and developing food security solutions in the regions, the official added.
"This new joint initiative will strengthen our cooperation in these critical areas while also contributing to the foreign policy goals of both countries," a senior White House official said.
What to watch: Harris will preside over Herzog's address to a joint meeting of Congress later on Wednesday.
She will also host Herzog for a bilateral meeting at the White House.
During that meeting, the two officials are expected to discuss the threats posed by Iran, Israel's normalization with countries in the region, combating antisemitism, and security in the occupied West Bank, among other issues, White House officials said.
They are also expected to discuss the Israeli government's judicial overhaul plan and its potential implications for the country's democratic institutions.
Go deeper: Head of COP28 climate summit in UAE unveils detailed plan focused on emissions cuts
Go deeper