Sen. Katie Britt of Alabama plans memoir about breaking limits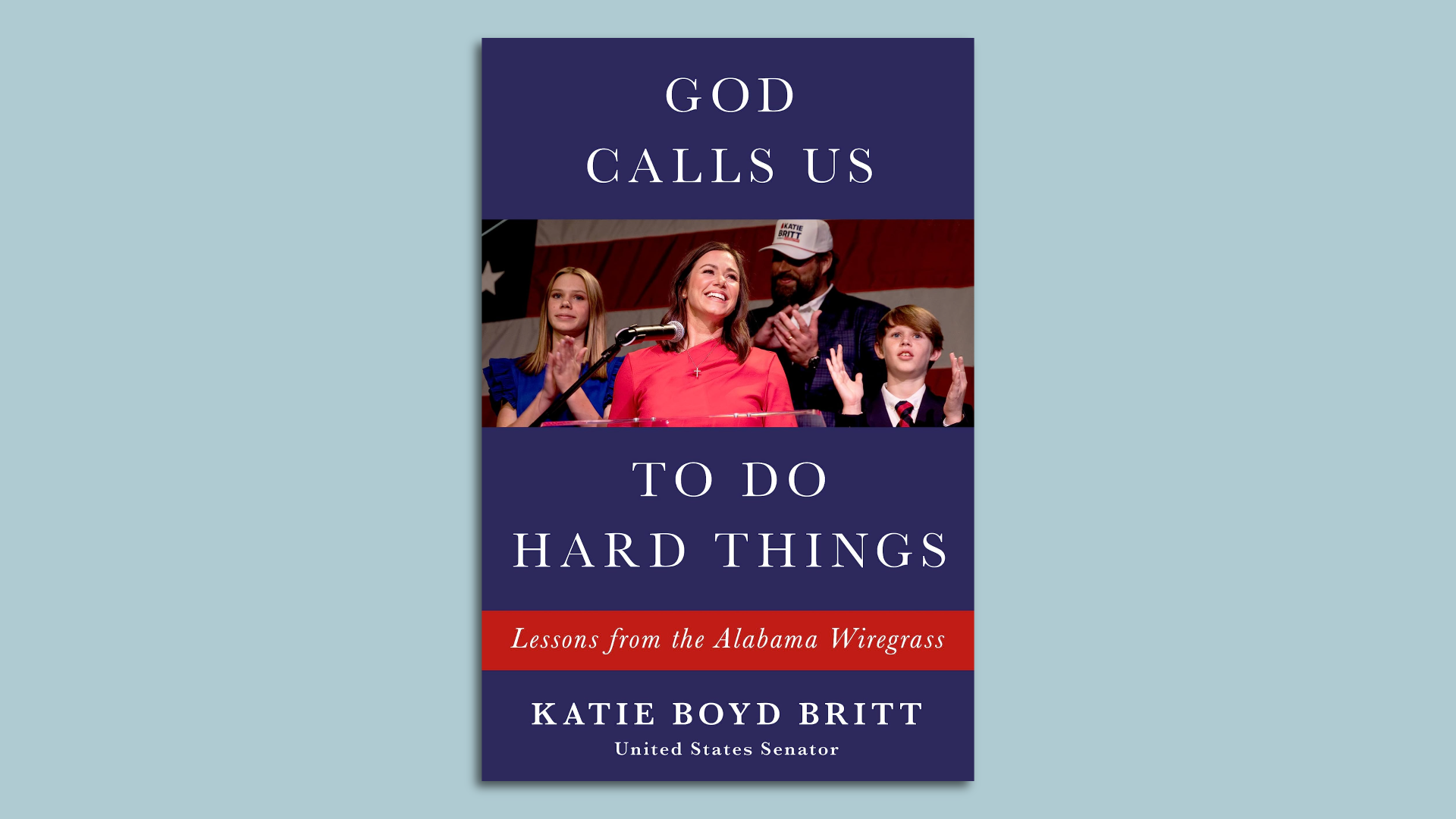 Sen. Katie Britt (R-Ala.) — who at 41 is the Senate's youngest woman — will be out Nov. 7 with a memoir, "God Calls Us to Do Hard Things."
Driving the news: Twelve Books, an imprint of Grand Central Publishing, says the book looks at how Alabama's first elected female senator has "overcome setbacks, defied expectations and shocked the political establishment."
Britt will include recollections from "working long days in her parents' hardware store, to finding her path at the University of Alabama and marrying the captain of the football team, to an extremely close call with a tornado that destroyed her house while she held her baby in her arms, to her upstart campaign for Senate," the publisher says.
Themes include focusing on what you can control ... being unafraid to fail ... breaking limits ... being a change agent ... and sweating the small stuff of details and process.
"At a moment when politics feel so toxic and broken," Britt will encourage readers "to listen to your heart, serve and inspire," the announcement says.
Go deeper