There's no safe port in a changing climate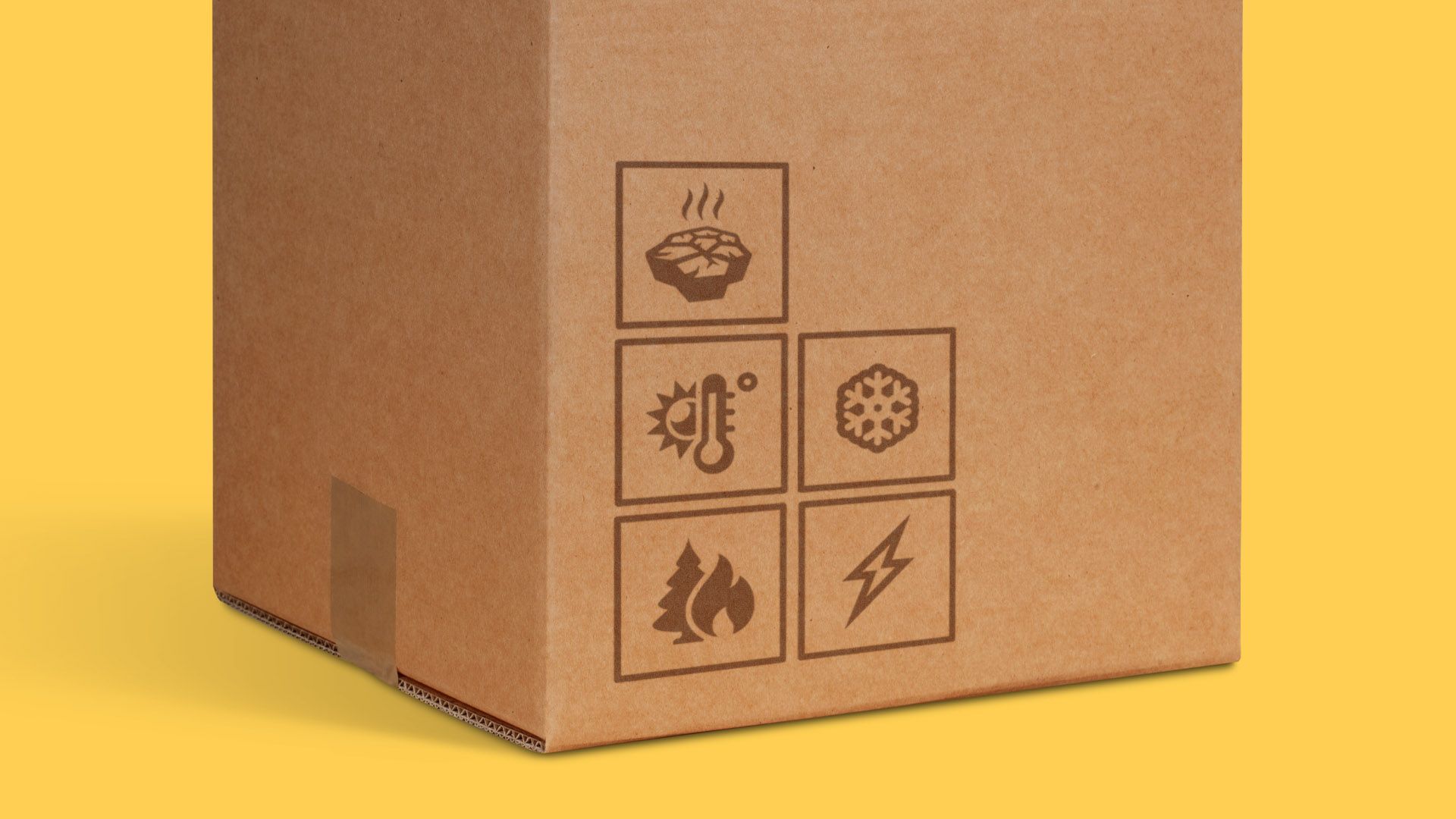 Fatal flooding in the Northeast. Blistering heat waves in the South and Southwest. Wildfire smoke pouring in across the Canadian border.
Why it matters: Americans who move from one region to another are increasingly citing climate change as at least one driving factor, as they seek perceived safety from larger, more frequent wildfires, stronger hurricanes and so on.
Yet nowhere is truly safe from extreme weather, some of which is fueled by climate change.
Case in point: The recent catastrophic flooding in Vermont, a state that often ranks high on lists of so-called "climate havens."
At least 9 inches of rain fell in parts of the Green Mountain State in just a couple days, leading to at least one death and damaging buildings, roads and bridges.
Montpelier, the state's capital, saw its heaviest 24-hour rainfall on July 10, totaling 5.28 inches.
For many Vermonters, the storm evoked painful memories of 2011's Tropical Storm Irene, another hugely destructive event.
Between the lines: The Northeast, among other regions, has seen a sharp uptick in heavy precipitation events, since as the climate warms, the air can hold more moisture.
What they're saying: "There's nowhere that's safe — there's just places that are safer in regards to certain aspects" of climate change, says Ray Herrera, a 35-year-old living in Brookfield, Vermont. "And we thought Vermont was the place for us in that regard," adds Herrera, who moved from Texas, in part to escape the Southern heat.
Herrera has no regrets though — especially after seeing how his community stepped up to help those hit hardest by the recent flooding. (Plus, Texas-level heat waves aren't coming to Vermont any time soon.)
Meanwhile, complicating the idea of "climate migration": Past weather history, including the notion of an area's "normal" climate, may no longer reflect present and future conditions.
Reality check: Climate-conscious migration is far from the norm — quite the opposite, in fact.
Huge numbers of Americans are flocking to the country's fastest-warming cities.
Phoenix, Arizona — where the daily high temperature has sat stubbornly in the triple-digits for two weeks now, and reached 118° F on July 15 — recently topped 5 million residents for the first time, despite the increasing risk of extreme heat (and the related threat of water shortages), for example. (Go deeper: Yes, it's hot in Phoenix, but we still love living here.)
The bottom line: If you're thinking of moving with the climate in mind, you might have to choose the kind of extreme weather you can handle.
And you may still need to expect the unexpected.
Don't want intense heat? Consider the Northeast — but come prepared for potentially devastating hurricanes and extreme precipitation.
Go deeper