Bringing back the automat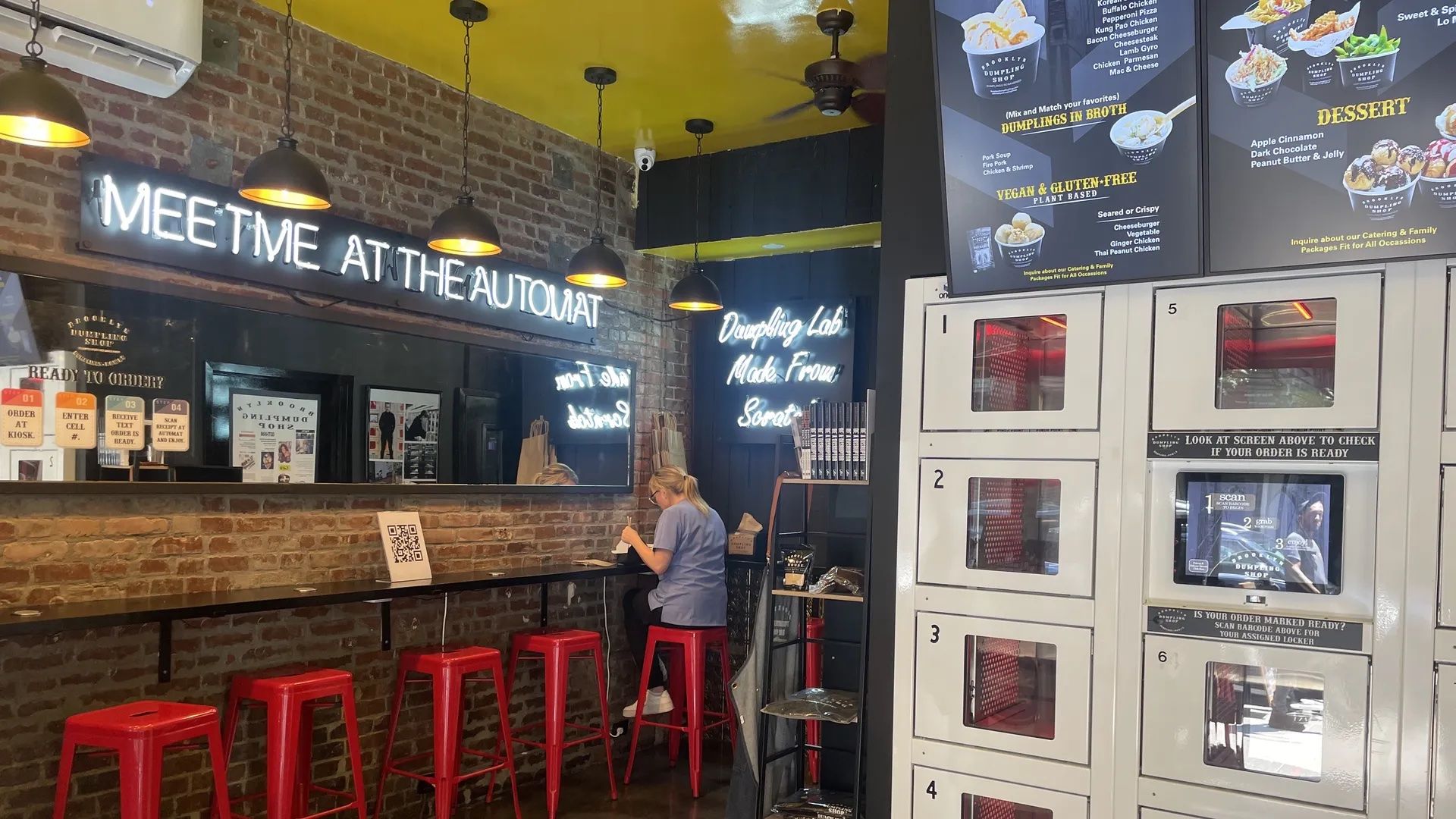 Put a nickel in, and take out a slice of pie from the windowed compartment in the modular vending machine — such was the format of the automat, a restaurant style made popular in the U.S. by Horn & Hardart, a Philadelphia-based chain.
Now comes the Brooklyn Dumpling Shop, a small but growing chain that's trying to revive the idea — with a modern twist.
Instead of traditional meatloaf and tomato soup, its vending machines dispense contemporary cultural mash-ups — like dumplings filled with mac 'n cheese, lamb gyro or Buffalo chicken.
Could this be the latest hipster trend — on the heels of conveyor belt sushi?
Driving the news: The 2-year-old Brooklyn Dumpling Shop is expanding its automat concept nationally, with five locations in New York and one that just opened in Dallas.
Others are anticipated in Philadelphia, Austin, Miami, Atlanta, Vancouver and elsewhere.
In addition to traditional dumplings (like pork buns and shrimp & vegetable shumai), the menu includes specialties like Reuben dumplings and bacon, egg & cheese croissant dumplings, or "CroSumplings."
History: Automats like Horn & Hardart were a dining staple of the Depression era in the Northeast.
The last one in New York City closed in 1991, a "victim of changing eating habits," as James Barron wrote in the New York Times.
His eulogy for that last one — at 42nd Street and Third Avenue — began: "The Automat, whose gleaming chrome-and-glass machines brought high-tech eating to a low-tech era, has gulped down its last coin and served up its last helping of macaroni, baked beans and kaiser rolls."
What they're saying: "The sleek, futuristic cafes predated fast-food outlets, with the first New York Automat opening in 1912," per TastingTable.
Bonus: The automats of yesteryear were an inspiration to a young Howard Schultz, a Brooklyn native, as he laid plans to found Starbucks.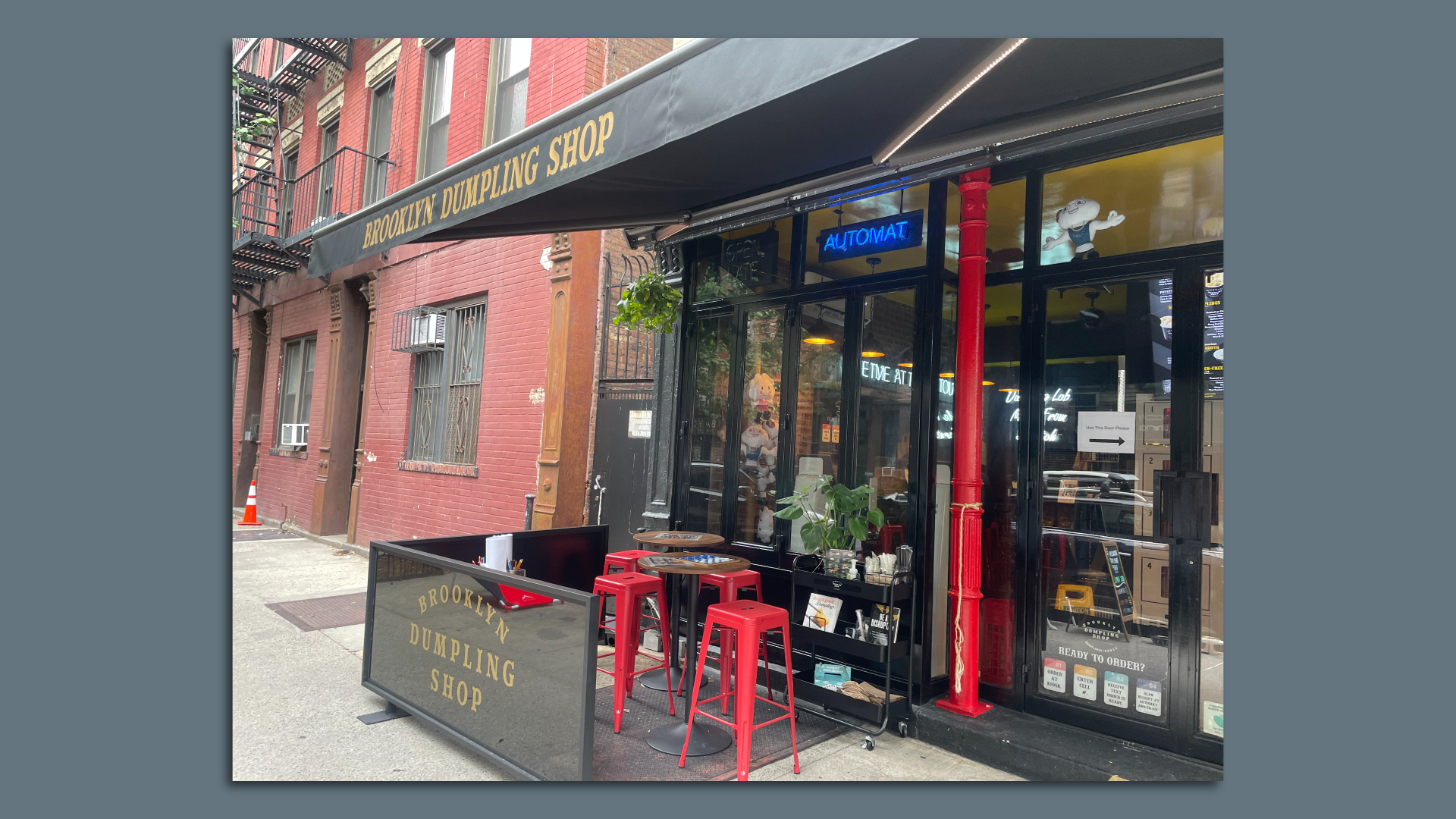 Go deeper