Summer camp gains importance for kids who survived a pandemic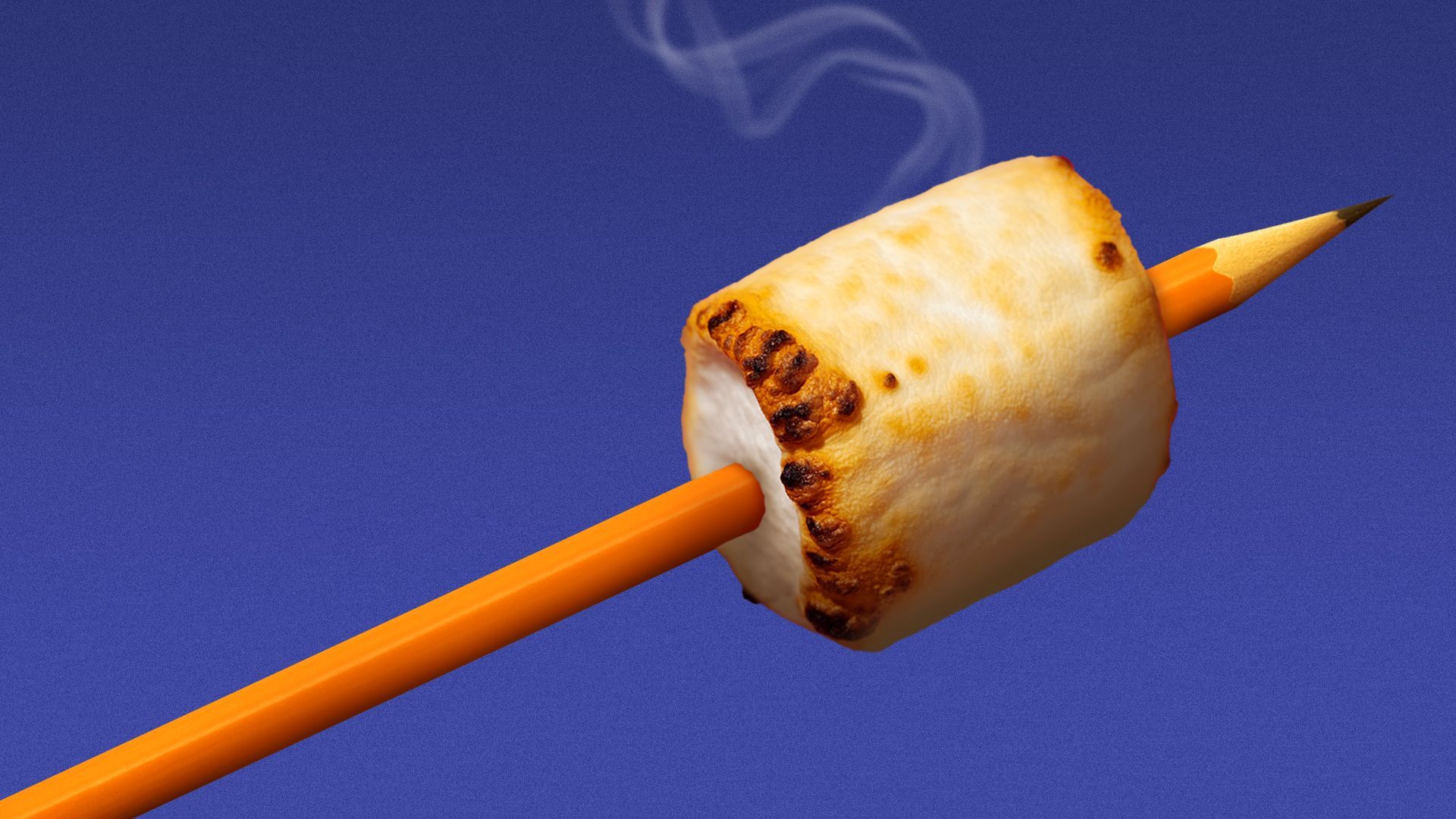 Kids' camp these days isn't just s'mores and swimming. It's multiplication tables and reading comprehension.
Why it matters: Summer camps are incorporating academic and emotional recovery for young students seeing historically low test scores and a widespread mental health crisis.
"Having a safe place is really important" for a generation that's less experienced with social connection, said Tom Rosenberg, the president and CEO of the American Camp Association, a non-profit national accrediting organization for organized camps.
State of play: These programs can help recover some learning and development losses caused by isolation and remote education, experts told Axios.
Summer camps and learning programs can foster greater confidence and readiness to learn come fall, per Rosenberg.
Camps are also a place for building relationships with peers in a less competitive setting than school, he said.
Threat level: Learning loss will become permanent without additional academic programming during the summer and additional months of school, according to 2023 findings from researchers at Harvard University's Center for Education Policy Research.
What's happening: At the YMCA, some chapters work with local school districts to fill academic gaps that specific groups of students need, while also prioritizing kids' emotional wellbeing.
Programming has to address learning loss at a larger scale than ever before, said Laura Mahan, the director of strategy and quality practices for YMCA overnight camps.
"We understand that [kids are] starting from a different knowledge base than they were before," she said. "So we're teaching things differently so that we can back up to fill that gap."
The Boys & Girls Clubs of America uses a curriculum of one-week modules called "Summer Brain Gain" to prevent students from losing academic skills, said Chrissy Chen, organization's national director of programs and innovations.
Worth noting: Abnormal schedules and isolation during the height of the pandemic escalated an already existing youth mental health crisis.
Kids "need a routine," said Allison Walsh, the vice president of clinical outreach at Charlie Health, a virtual mental health treatment company.
"They need to be in environments that are positive and uplifting and nurturing," added Walsh, a certified positive psychology coach. "They've had several years of not having that necessarily over the summer."
In addition to providing structure, summer programs expose kids to regular mentors, who can help monitor their wellbeing.
Go deeper