Europe emerging as summer blockbuster destination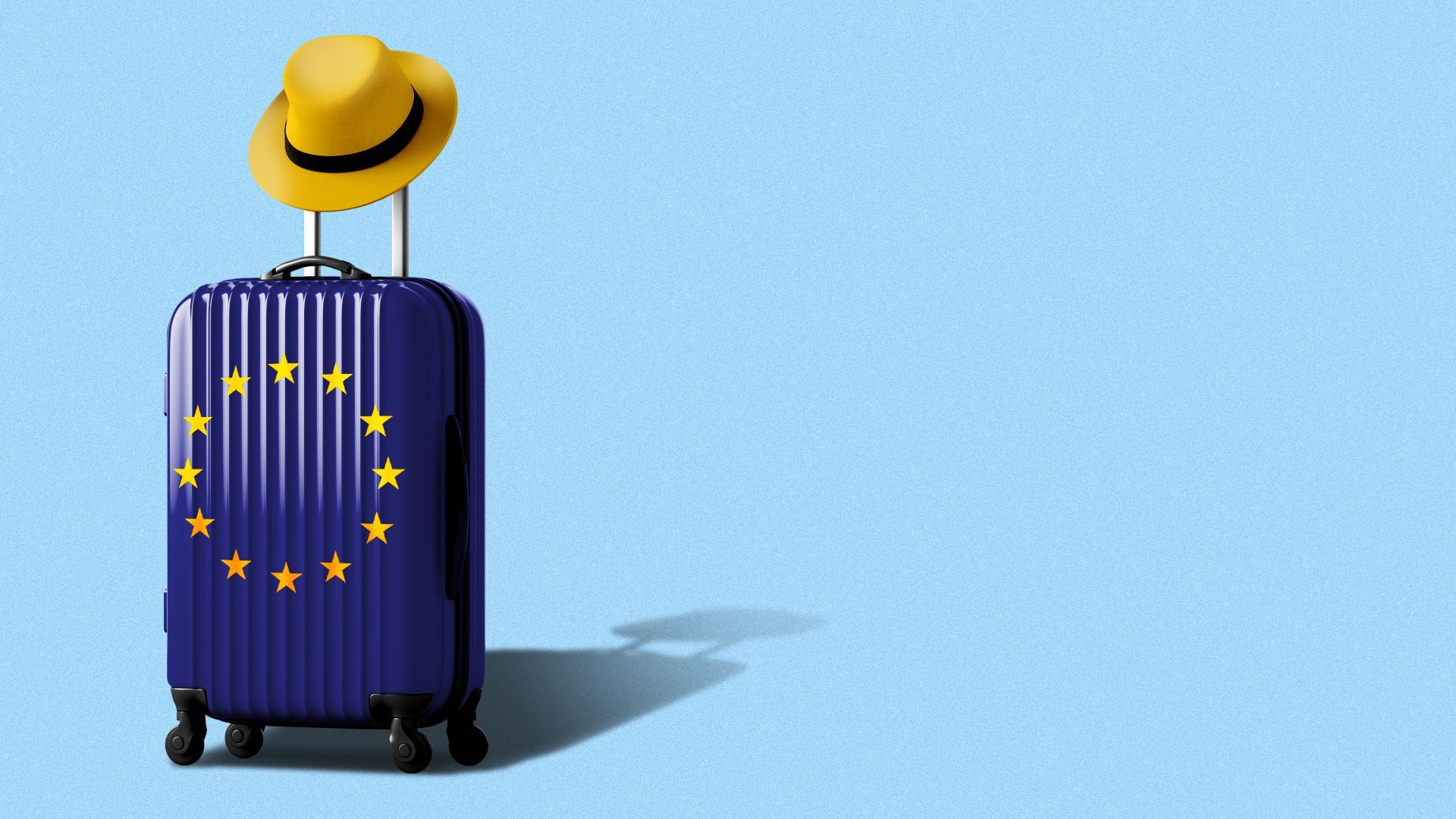 The Eurotrip is back, no matter how much it costs.
Why it matters: Travel from the U.S. to Europe was projected to surge 55% this summer, per Allianz, which based its estimate on the company's bookings. The surge comes even as airfare and hotel prices have spiked.
London, Paris, Rome, Dublin and Athens are the most popular European destinations that vacationers are booking this year on Hopper, a travel company.
By the numbers: Between late April and mid-June, demand to Europe outpaced the same period in 2019 by up to 20%, according to Hopper.
Costs are up, too. Airfare is the highest it has been in the past six years, according to data Hopper tracks.
The average plane ticket costs almost $1,200.
Hotel stays per night are up 37% from June 2022, to an average of about $205. Prices have risen even more sharply in cities like Rome and Madrid.
The big picture: Since COVID-19 restrictions began lifting in 2021, demand for international travel has surged.
Last year became the summer of "revenge travel" after putting plans on hold for a couple of years.
State of play: Some European cities are responding to the increase in tourism with policies meant to protect cities and local residents.
The City of Dubrovnik released a video showing proper etiquette for tourists, including carrying wheeled suitcases down the cobblestone streets to reduce noise.
The City of Amsterdam launched a "stay away" campaign, aimed at nuisance tourists. "We have to do even more the coming years if we want to give tourism a sustainable place in our city," a statement said.
An autonomous region in northern Italy banned new traveler accommodations from opening without permission from local authorities.
Zoom in: Ariana Lovings, a geology and geoscience student from Clarksville, Tenn., spent seven weeks in Europe this summer on a study abroad program.
Because of the high costs of airfare and lodging, Lovings, 21, would not have been able to travel to Europe without the grant funding for her research program.
Her research schools were in Poland and the Czech Republic. On the weekends, she took trips to Vienna, Prague and Paris, where she was among much larger crowds for sightseeing than in the university areas.
"Any big-name cities were super touristy, but traveling a bit outside to the lesser known cities or towns was also very, very cool," she said.
Be smart: People traveling to Europe this month can expect to encounter and should prepare for extreme heat across the continent.
Go deeper: Climate change upends summer travel
Go deeper