Ex-police chief found guilty after using Jan. 6 conspiracy theory defense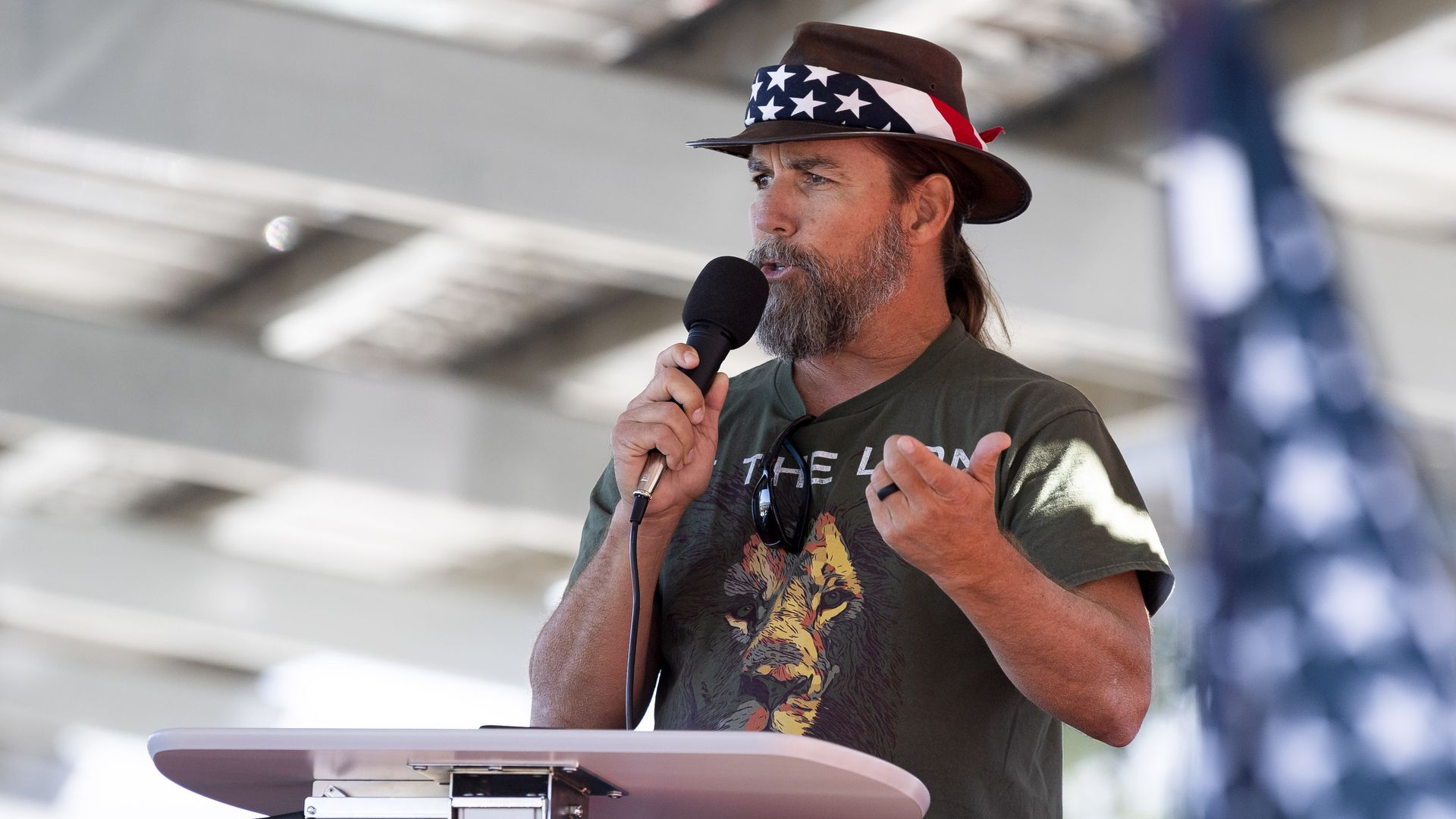 A former California police chief found with a hatchet in his backpack during the U.S. Capitol riot was convicted Thursday.
Driving the news: Alan Hostetter, 56, of San Clemente, California, whom prosecutors noted said at a December 2020 rally that former President Trump "must be inaugurated" and "traitors" executed, was convicted in a D.C. court of four felonies, including conspiring to obstruct Congress.
The former La Habra, California, police chief who defended himself during his trial, in closing arguments peddled conspiracy theories about Jan. 6 and Trump's 2020 election loss, per the Washington Post.
He was found guilty of conspiring to obstruct an official proceeding; obstruction of an official proceeding and aiding and abetting; entering and remaining in a restricted building or grounds with a deadly or dangerous weapon; and disorderly or disruptive conduct in a restricted building or grounds with a deadly or dangerous weapon, per a DOJ statement.
What they're saying: U.S. District Judge Royce Lamberth said Hostetter, an Orange County yoga instructor, "has a right to believe whatever he likes about the 2020 presidential election and to voice those opinions," NBC reports.
"But the First Amendment does not give anyone a right to obstruct or impede Congress by making it impossible for them to do their jobs safely" or "enter a restricted area while carrying a dangerous weapon," Lamberth added.
By the numbers: Over 1,069 individuals have been arrested in nearly all 50 states over the Jan. 6, 2021, insurrection, per the Department of Justice. These include more than 350 who were charged with assaulting or impeding law enforcement.
Go deeper