Updated Lummis-Gillibrand bill adds momentum for new crypto legislation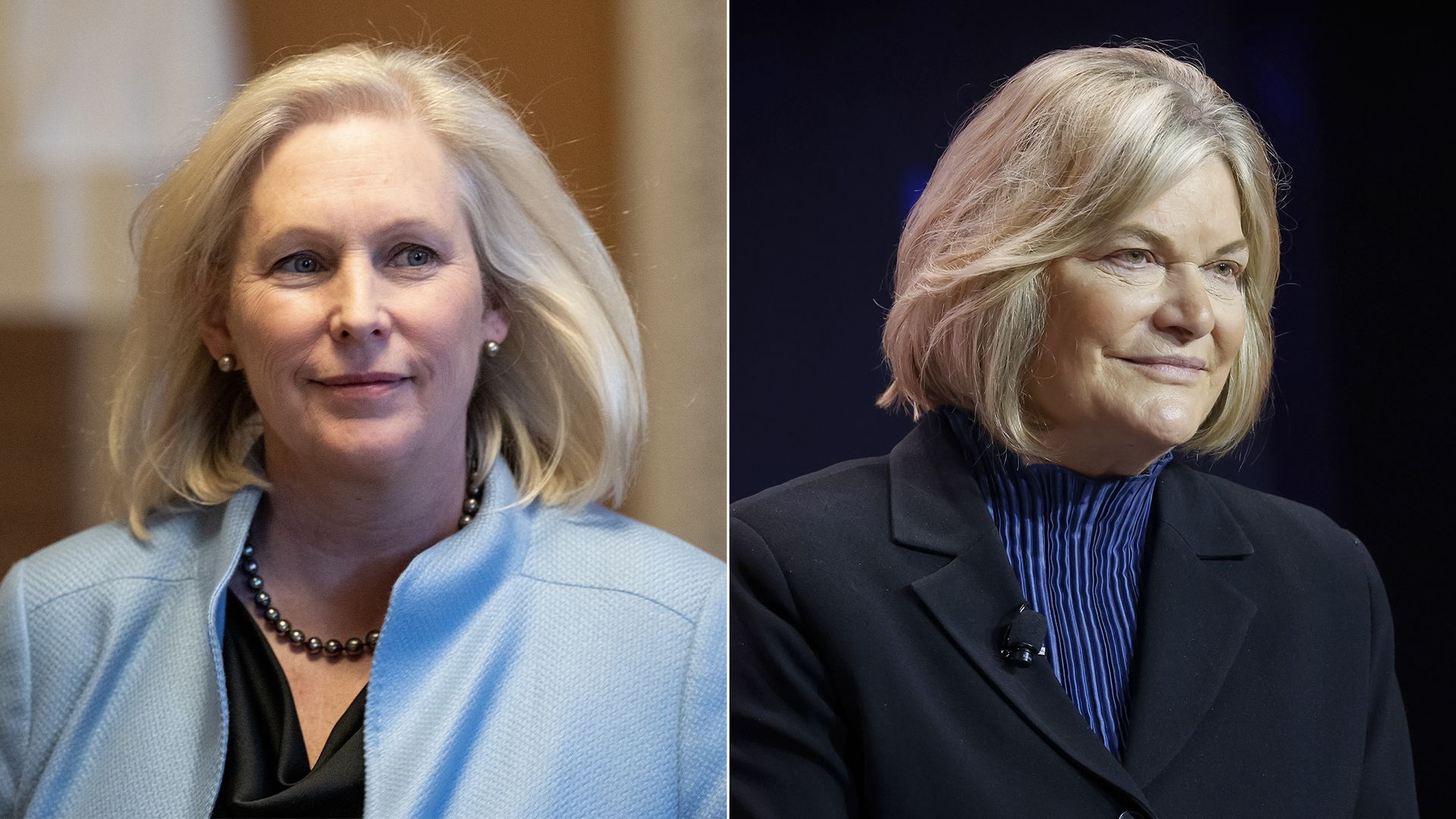 There are now active conversations in both chambers of the U.S. Congress that would provide regulatory clarity to cryptocurrency firms, particularly on the vexing question of which assets are securities and which are commodities.
Why it matters: The cryptocurrency industry has been begging lawmakers for years for updated rules that will allow decentralized assets to trade and be used by larger numbers of people.
Context: Industry leaders argue that digital assets are the first sort to function without any link to people or a company, and that requires a new kind of legal category.
Critics of the industry contend the current categories are fine.
Driving the news: Senators Cynthia Lummis (R, Wyo.) and Kirsten Gillibrand (D, NY) have put out a new version of their comprehensive legislation from 2022 on regulating digital assets, titled the Responsible Financial Innovation Act.
A plain English summary of the legislation is available here.
The update follows draft legislation in the House surfaced last month which addresses a similar open question.
What they're saying: "Make no mistake, bad actors exist, but we cannot lose sight of the potential of crypto assets and distributed ledgers to modernize our financial industry," Sen. Lummis said in a statement.
"Congress has a duty to step in to protect consumers and root out bad actors, while also creating a transparent and accountable market. Our framework does that and we will make passing this bipartisan legislation a priority in this Congress," Sen. Gillibrand added.
How it works: A draft summary of the legislation provided by Sen. Lummis' office describes how the distinctions between commodities and securities will be made.
Under the proposal, assets that don't represent debt or equity but are stewarded by a company or management team to a degree where the decentralization is in question would be categorized as "ancillary assets."
While such assets would be treated as commodities, they would need to provide certain disclosures to the Securities and Exchange Commission (SEC) on a regular basis.
What we're watching: With a fresh ruling Thursday on the XRP cryptocurrency in a court case between the SEC and Ripple Labs, the political calculus around the need to define which assets qualify for the agency's supervision may have shifted.
Zoom out: The Lummis-Gillibrand bill aims to be fairly comprehensive.
It seeks to address many other open questions in the space, such as: consumer protection, the nature of stablecoin issuers, rules around accounting for customer assets, and updates to the way firms in crypto pay taxes on their holdings.
Quick take: In many ways, it can be seen as tightening up a wide array of nuts loosened on the ship of American finance by this strange new technology.
💭 Brady's thought bubble: A core thesis of the crypto business is that tradable assets specific to certain use cases, defined by open protocols, can enable new applications that will be a boon to the global economy.
That proposal can never be tested if such assets are restricted under U.S. securities laws as written today.
The bottom line: Whether it should be tested is a question for lawmakers to decide.
Go deeper