Republicans call for White House security reforms after cocaine briefing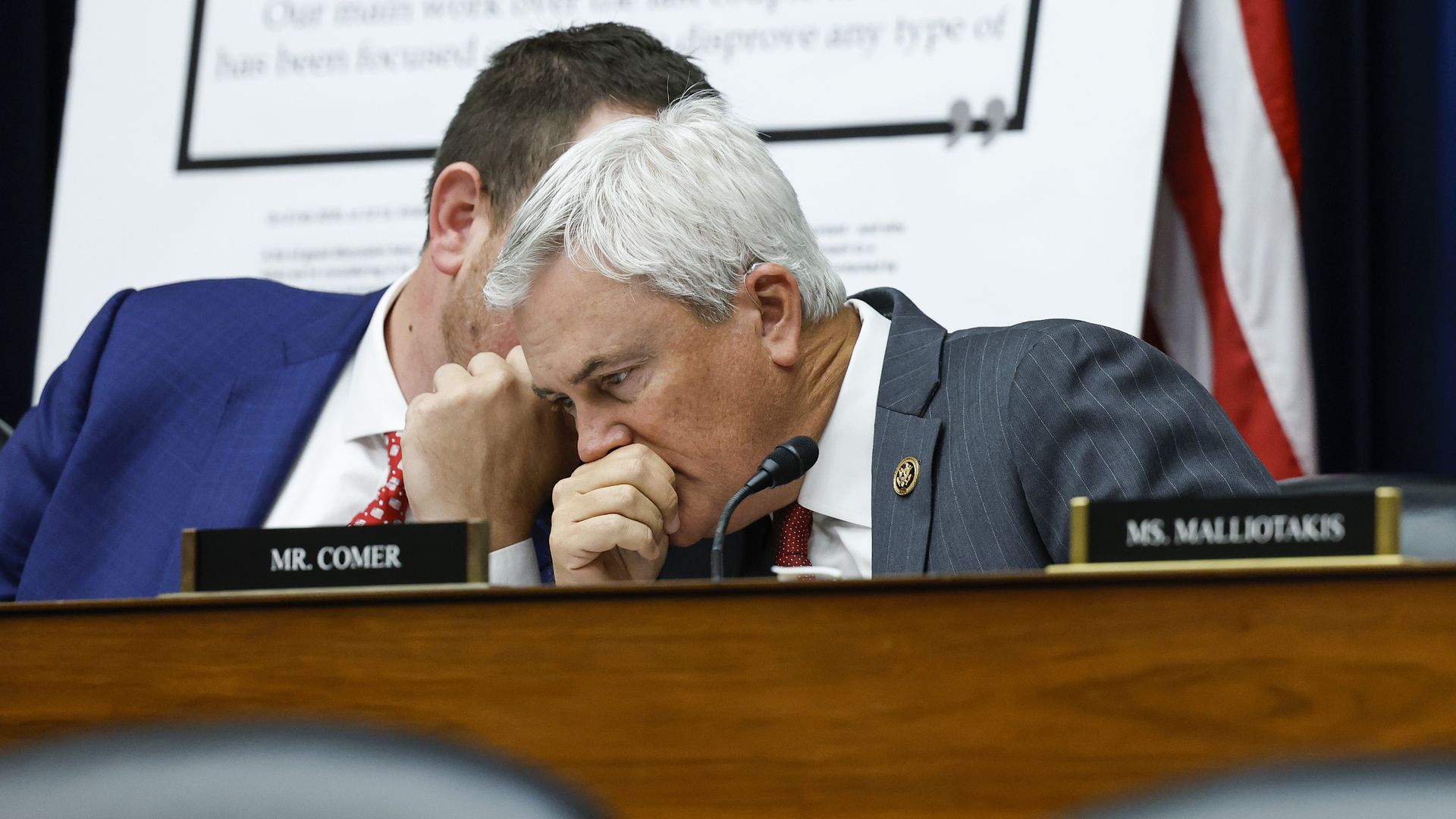 A briefing from the Secret Service on Thursday about the discovery of cocaine at the White House prompted some Republican lawmakers to decry alleged security flaws and call for reforms.
Driving the news: The Secret Service said they are closing their investigation into the matter after failing to find a suspect.
What they're saying: Oversight Committee Chair James Comer (R-Ky.) told Axios in a statement the Secret Service "must reassess their security operations to prevent illegal substances from entering the White House."
"The White House is supposed to be the most secure residence in the world," he said.
Rep. Lauren Boebert (R-Colo.) told reporters "knowing that there are no security measures in place to detect a substance like this, or something more deadly, is very concerning. This is a national security threat."
"I think there's more [they could do] to beef up," said Rep. Nancy Mace (R-S.C.). "You're talking about the secure location on Earth with the best law enforcement agents in the world, and they can't find the cocaine caper. That seems a little problematic to me."
The details: Secret Service briefers told Oversight Committee members in the Thursday morning briefing that they had narrowed down their list of potential suspects to around 500 but failed to identify a culprit.
Rep. Jared Moskowitz (D-Fla.) told Axios that briefers said the cocaine was found in a room used to screen guests but not VIPs or White House officials.
Some Republicans acknowledged it was unlikely the culprit was a Biden family member. "I'm not going to go down the rabbit hole of [a] 'this is Hunter Biden' conspiracy theory, because I don't believe it is," said Mace.
The other side: Unlike some of his colleagues, Rep. Clay Higgins (R-La.) argued that the White House's security posture should be drawn down.
"When I was born, the White House was pretty much just another house. You could walk up to the door and knock on the door," the 61-year-old said. "And the butler that answered the door was probably a ninja, but it was your White House."
"Frankly, I'd remove a lot of this security," he said, gesturing to the U.S. Capitol. "I'd bring it back 50 years, man. Let freedom ring."
Go deeper