Abortion and Ukraine votes plunge defense bill into peril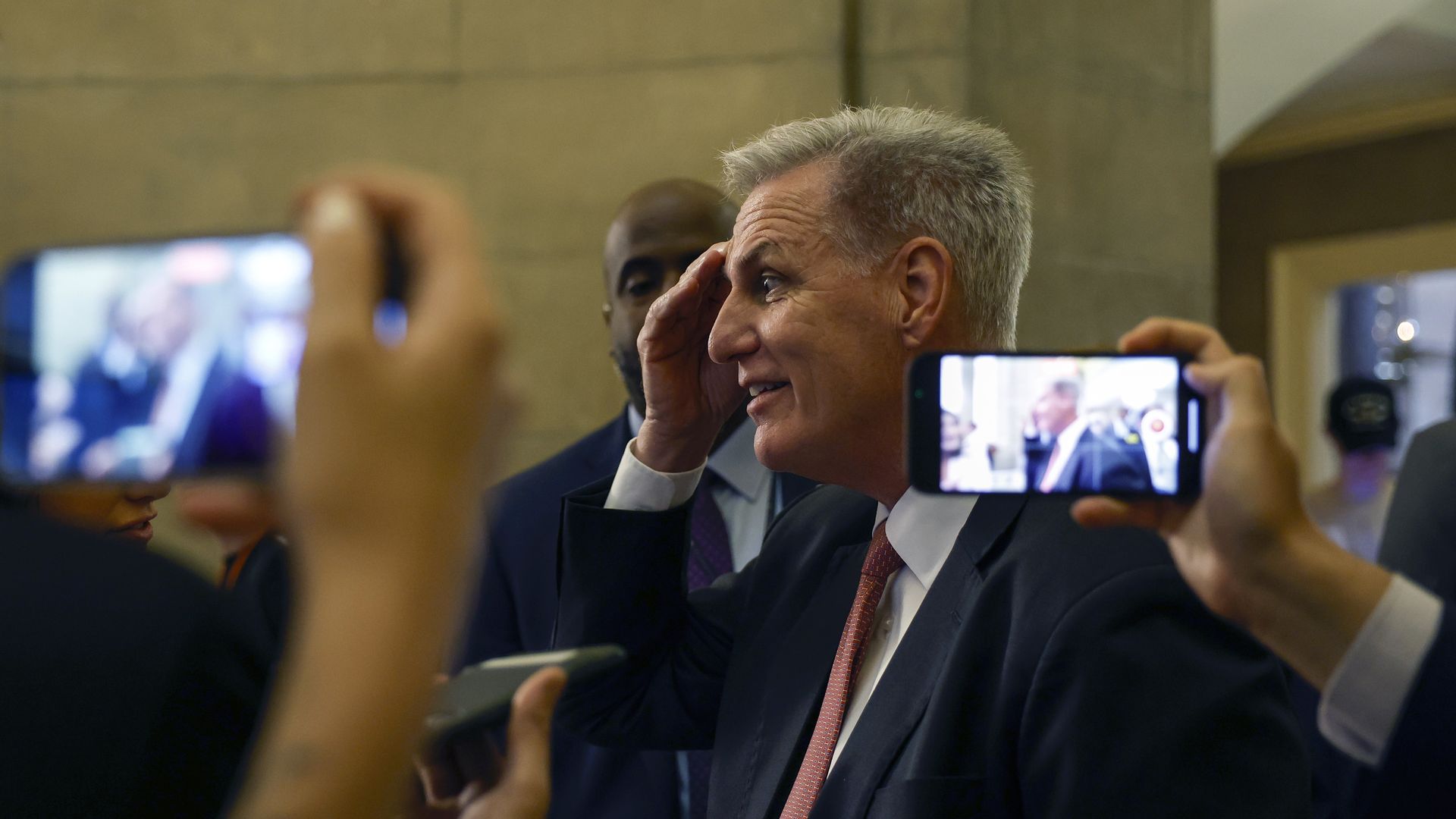 A must-pass bill setting military spending levels and policy faces a newly uncertain path after the House voted Thursday to add controversial language on abortion while preserving aid to Ukraine.
Why it matters: The "poison" amendments, as one member described them, mean Democrats will likely vote against the National Defense Authorization Act en masse. That will require nearly all House Republicans to vote "yes" to salvage the historically bipartisan bill.
Driving the news: The House voted 221-213 to adopt Rep. Ronny Jackson's (R-Texas) amendment to the NDAA blocking a Biden administration policy reimbursing service members for abortion-related expenses.
Reps. John Duarte (R-Calif.) and Brian Fitzpatrick (R-Pa.), voted against the measure, while Rep. Henry Cuellar (D-Texas) voted for it.
Amendments restricting transgender care for service members and diversity, equity and inclusion programs at the Pentagon also passed.
What they're saying: "I haven't talked to everybody, but I think all [or] almost all my colleagues will be a no," said Rep. Pat Ryan (D-N.Y.), saying of the abortion amendment: "This was the poison pill."
Another moderate veteran, Rep. Jason Crow (D-Colo.), said he's "not going to bail Republicans out" by voting for the bill.
Two House Democrats, speaking on the condition of anonymity, said it's possible all Democrats, with the potential exception of Cuellar, vote no.
Zoom in: The House also rejected a series of right-wing amendments to scale back Ukraine aid by huge bipartisan majorities.
Rep. Marjorie Taylor Greene's (R-Ga.) amendment to strip $300 million in Ukraine aid out of the bill was rejected 89-358.
Another from Rep. Matt Gaetz (R-Fla.) blocking all U.S. security assistance to Ukraine went down 70-358 — though the vote put nearly one-third of the GOP conference on the record as opposing Ukraine aid.
The state of play: That leaves House Speaker Kevin McCarthy in perhaps the worst possible position as he tries to corral nearly his entire caucus to back a bill that still contains millions for a war effort many on the right revile.
Greene, a McCarthy ally, told reporters she's a no on the bill with Ukraine aid included — calling it her "red line."
One GOP lawmaker said they are concerned that conservatives "still won't vote for passage even though they got their amendment votes."
"I think there is an argument to be made that [moderates] went out on a limb" in voting for right-wing amendments, said another Republican — though they acknowledged it could be a tough sell.
Yes, but: Rep. Chip Roy (R-Texas), a leading member of the right-wing Freedom Caucus, said he is "strongly favorably disposed to the direction the bill's headed."
The bottom line: "I don't think they have a strategy," Crow said of House Republicans. "I think it's disarray."
Go deeper