Coinbase and the SEC face off in court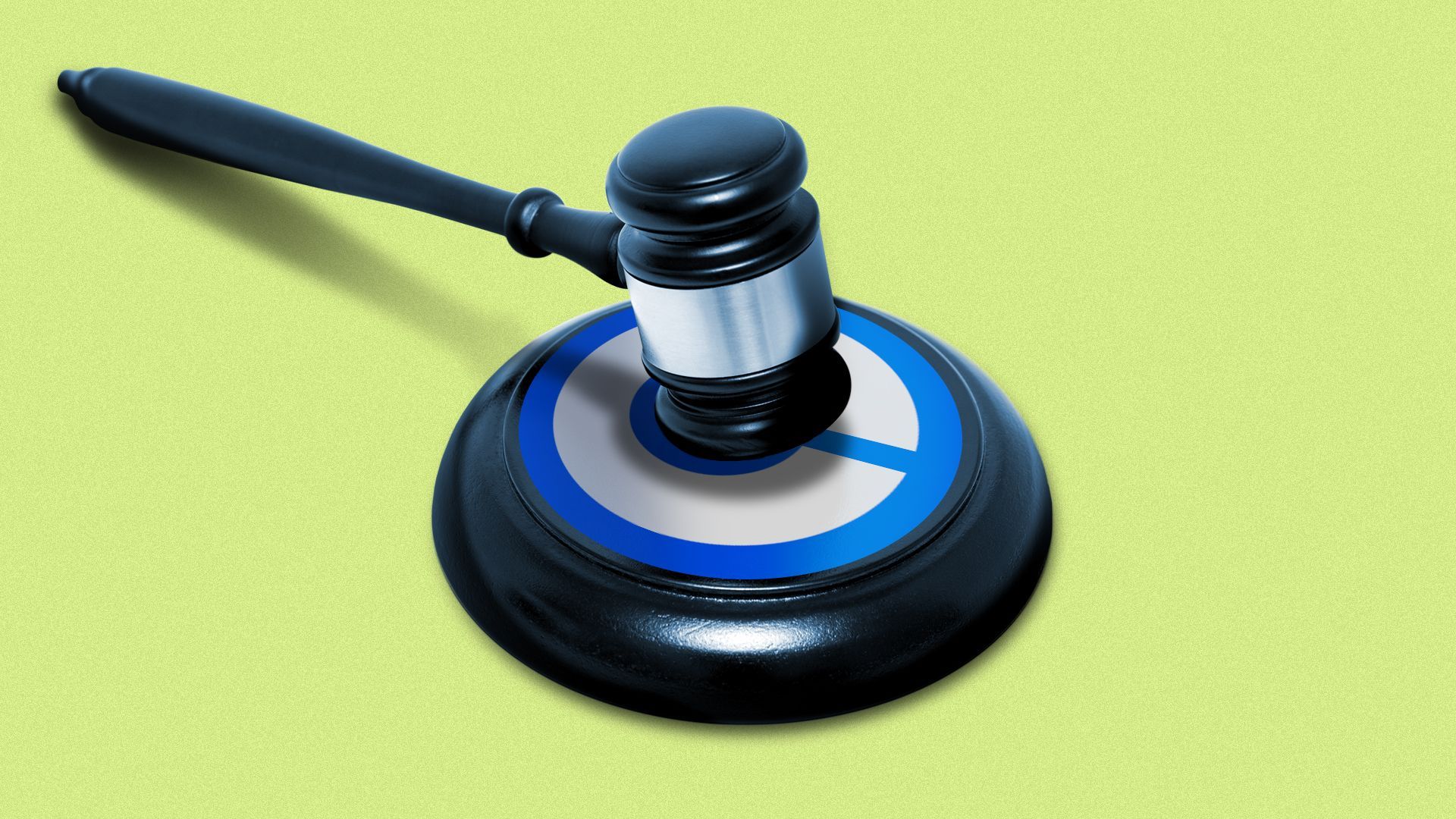 Coinbase on Thursday began its defense against an SEC lawsuit that challenges the crypto exchange's right to operate.
The big picture: Coinbase asserted the Major Questions Doctrine, a principle that puts Congressional regulatory action ahead of administrative agencies, in effect, questioning the SEC's jurisdiction over the exchange and others like it.
Setting the scene: The 2-hour long pre-motion conference in downtown Manhattan was lighthearted, with Judge Katherine Polk Failla playfully giving both parties the business without seeming to favor either.
While the "time sensitivity and urgency" could be felt, the judge reminded them that she has other cases and "don't wreck your summer vacations" just to get documents to her desk.
Coinbase used the Major Questions Doctrine to ask the court to dismiss the case, to which the judge dryly noted that she'd never seen "a preliminary statement so heavily footnoted."
The SEC wants to strike that motion to dismiss.
Catch up fast: This follows a lengthy regulatory standoff that culminated in the SEC suing Coinbase for operating as a broker-dealer, clearinghouse and exchange for unregistered securities.
The intrigue: Steven Peikin, Coinbase legal counsel and former co-director of the SEC's enforcement division, said little during the hearing, but flexed strong twice.
Peiken referenced former SEC director Bill Hinman's speech in 2018, in which he said both bitcoin and ethereum were not securities; it was nice timing given Ripple's victory over the SEC earlier on Thursday.
He also supported the judge's earlier instincts in questioning the SEC's argument that its allowing Coinbase to list and approve its IPO prospectus was not an endorsement of their business.
"Securities registration is a core competency of this agency," Peiken said.
What they're saying: "This is a much more significant proceeding than any of the other crypto proceedings that have come before it," Emily Garnett, a lawyer at Brownstein Hyatt Farber Schreck and a former SEC enforcement attorney. "Because if Coinbase wins, they're essentially going to win on behalf of every other crypto exchange."
Yes, but: If Coinbase loses, it'll cut the other way.
The bottom line: While today's hearing was largely administrative, its argument cuts to the teeth of whether the country's top financial regulator has the authority to bring enforcement actions against the digital-assets industry.
Go deeper