SEC sues largest U.S. crypto exchange, Coinbase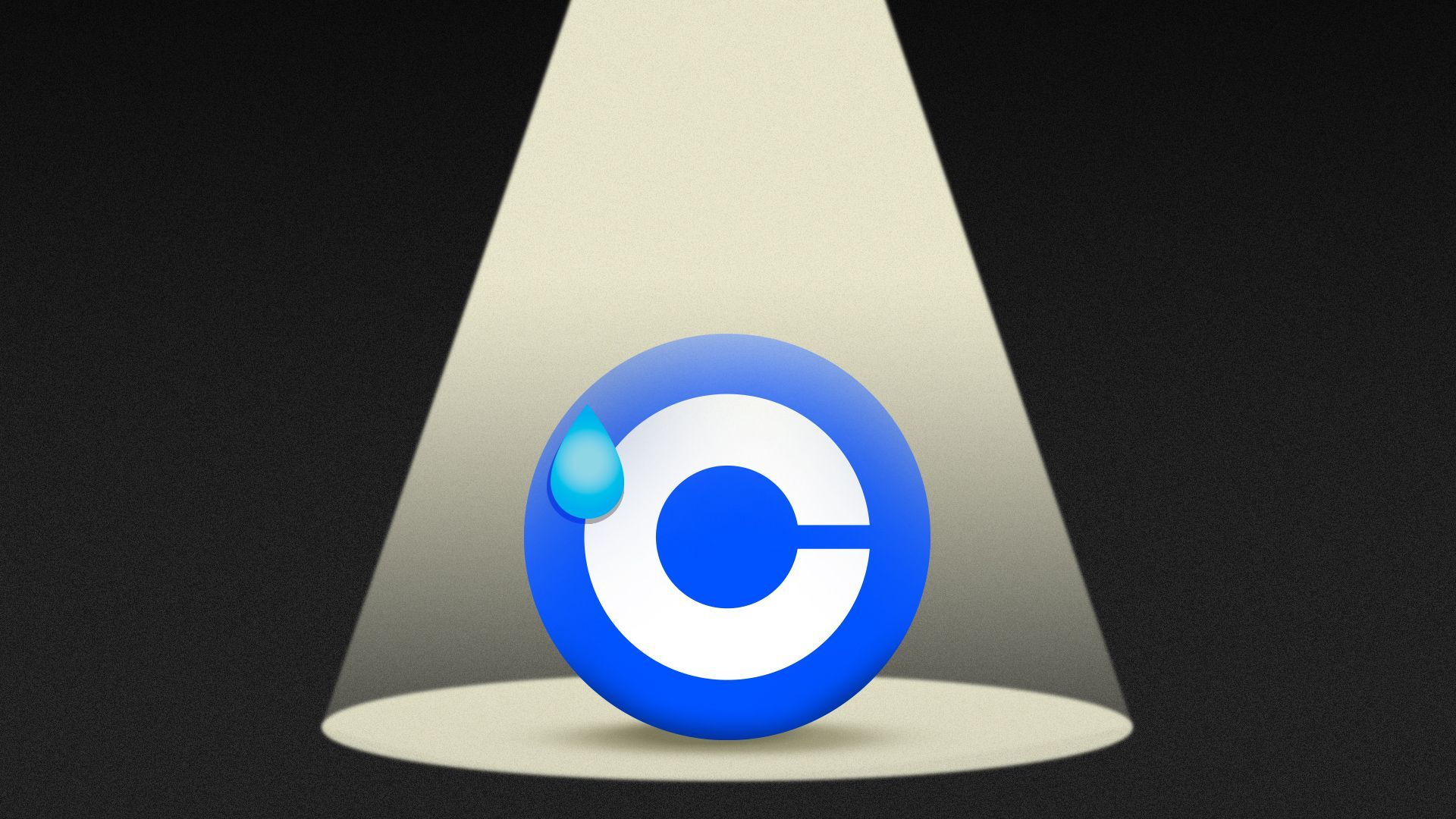 Just a day after slapping crypto giant Binance with a lawsuit, the Securities and Exchange Commission is officially going after Coinbase, its U.S. competitor.
Why it matters: The SEC is sending a signal that no exchange is too big for it to go after.
Details: The lawsuit, filed in the Southern District of New York on Tuesday, alleges that Coinbase evaded securities regulations by failing to register with the SEC as an exchange, clearing agency, or broker.
It also alleges that Coinbase allowed users to trade tokens and buy products that were in fact securities.
In particular, the SEC alleges that Coinbase's staking service — offered since 2019 — is a security that was never registred.
Of note: The SEC named 13 cryptocurrencies that it considered securities, including SOL, ADA, Matic, and FIL.
Coinbase shares are down 21% in pre-market trading Tuesday morning.
What they're saying: In a statement to Axios, Coinbase General Counsel Paul Grewal criticized the SEC's choice to litigate.
"The SEC's reliance on an enforcement-only approach in the absence of clear rules for the digital asset industry is hurting America's economic competitiveness," he said. "The solution is legislation that allows fair rules for the road to be developed transparently and applied equally, not litigation."
Read the full lawsuit here:
This story has been updated with the statement from Coinbase's General Counsel.
Go deeper