Democrats demand GOP investigate its own indicted whistleblower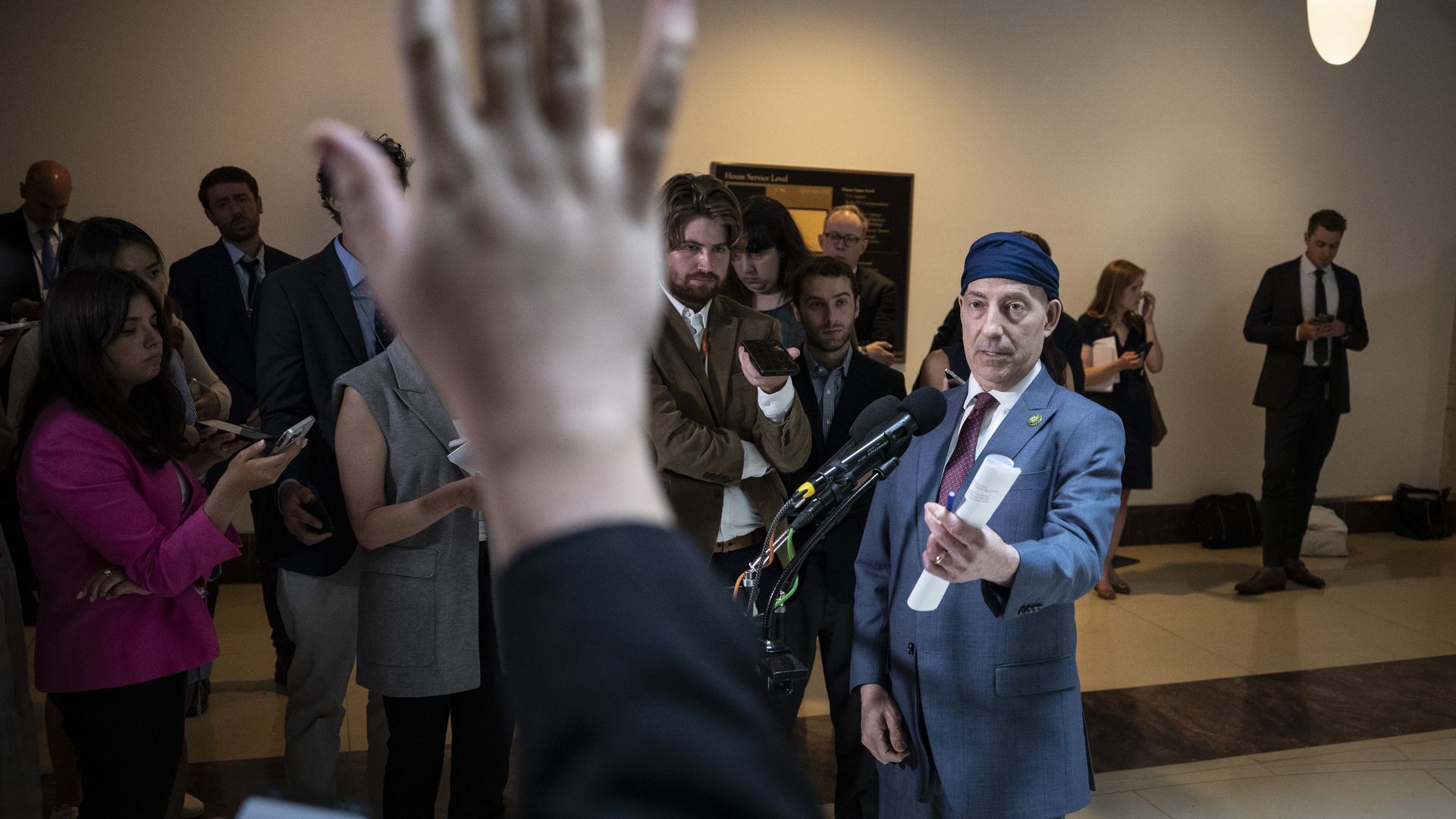 Democrats on the House Oversight Committee are pressing the panel's chair, Rep. James Comer (R-Ky.), to open an investigation into an indicted whistleblower touted by Republicans.
Why it matters: It's Democrats' effort to turn Republicans' investigate everything posture toward the Biden administration back around on them.
Context: The DOJ on Monday unsealed an indictment charging Israeli American think tank director Gal Luft with failing to register as a federal agent working to advance Chinese interests, arms trafficking, lying to federal agents and violating U.S. sanctions on Iran.
Comer has called Luft — who claims to have turned over incriminating evidence against Biden family members to the FBI in 2019 — a "very credible witness."
Comer raised concerns in May that Luft was "missing," but prosecutors say he "fled after being released on bail" following an arrest in Cyprus.
Luft has denied any wrongdoing.
Driving the news: Reps. Jamie Raskin (D-Md.), the committee ranking member, and Dan Goldman (D-N.Y.) told Comer in a letter that he should "immediately initiate an investigation into whether the Committee may have been unwittingly duped by Mr. Luft."
"In addition, we request that you immediately provide Committee Democrats with all materials and information provided by Mr. Luft to the Committee," they wrote, arguing that charges of making false statements "eviscerate any credibility this individual may have."
Two other committee members, Reps. Gerry Connolly (D-Va.) and Kweisi Mfume (D-Md.), said in a statement earlier on Wednesday that Comer should reveal "if the resources of this Committee were used to support the alleged illegal activities of Mr. Luft."
The other side: Comer, in a statement, noted Hunter Biden's financial dealings with the same Chinese energy company that Luft is accused of working with:
"Gal Luft is a credible witness to the Bidens' influence peddling schemes because he too was getting paid by the same shady company," Comer said.
Rep. Nancy Mace (R-S.C.), who also sits on Oversight, argued that the indictment, which was filed last November, is "potentially" in response to Luft's claims.
"You can't look at the timeline and think otherwise," she said. "I want to see whatever evidence he has. ... I'd like a transcribed interview from him."
Go deeper