LA Times reaches nearly 550K digital subs as it launches new brand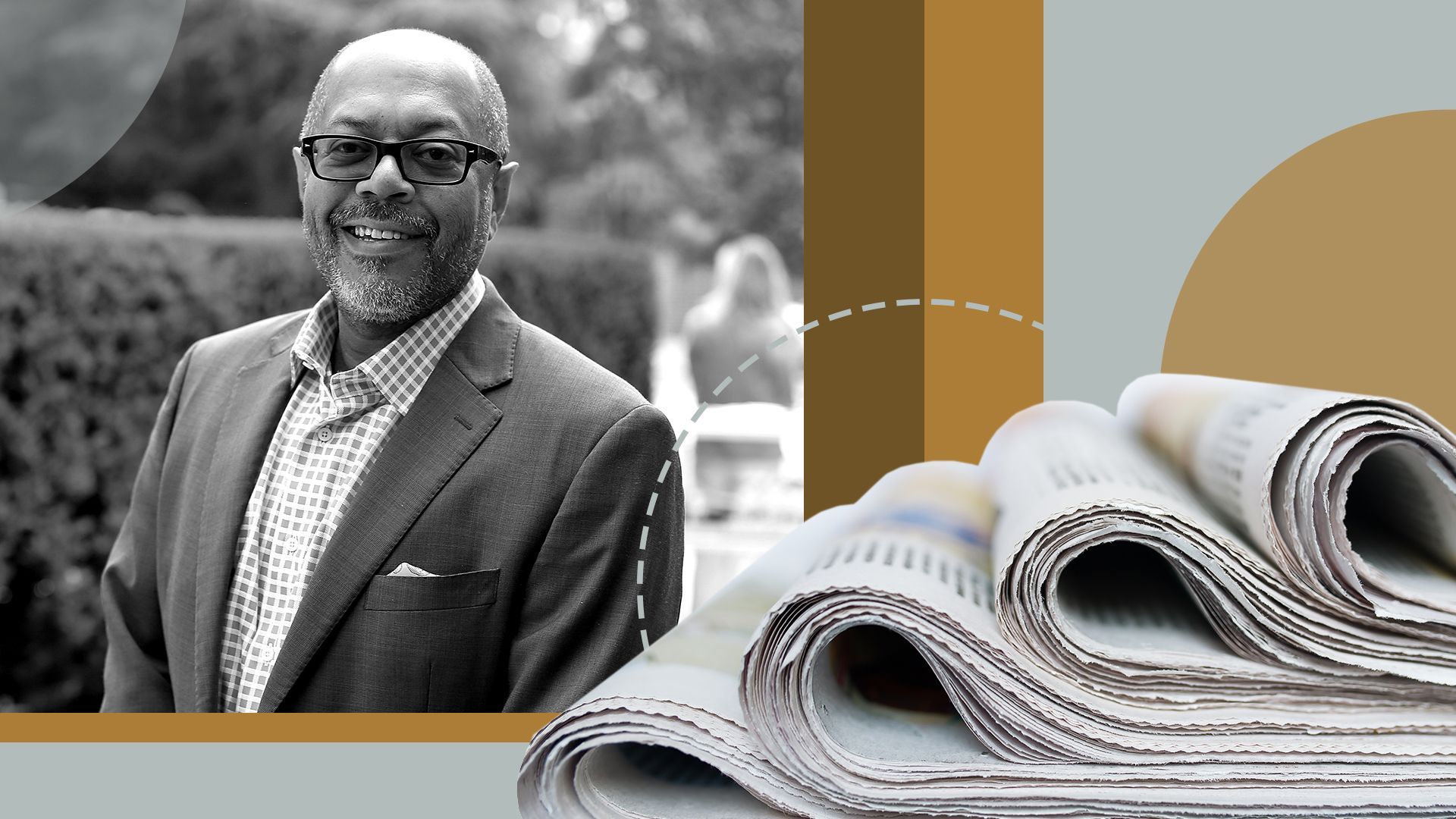 The Los Angeles Times on Monday launched De Los, a new brand focused on identity and culture targeted to English-speaking Gen Z and millennial Latinos in the U.S., executive editor Kevin Merida told Axios.
Why it matters: The platform is part of a broader effort to engage younger audiences as the storied paper looks to add more digital subscriptions.
By the numbers: Currently, the paper has 550,000 digital subscriptions, including those that come from third-party apps, like Apple News+, Merida said.
That's up from 450,000 digital subscriptions reported in early 2022 and over 250,000 in late 2020.
Details: De Los will offer a mix of commentary, comics, social media videos and eventually community events from voices within the Los Angeles Times' newsroom and from external contributors whose audiences the Times hopes to tap into, such as author John Paul "JP" Brammer, Salvadoran poet Javier Zamora and culture journalist Alex Zaragoza.
The brand is colorful, urban and youthful, featuring videos and graphics from reporters behind the scenes at local events. Its TikTok account, for example, chronicles a Mexican bull riding event called a jaripeo in the Hispanic Los Angeles suburb of Pico Rivera.
The name De Los is derived from the Spanish phrase "somos de aquí y de allá y somos de los dos," which means, "We are from here and there and we are of both" U.S. and Latino backgrounds.
"It's certainly going to be a community-driven platform and brand," Merida told Axios. "It's part of the Los Angeles Times, but it should have an independent, authentic feel to it."
Nearly a dozen Los Angeles Times journalists are committed to working on the effort, which is being led internally by Angel Rodriguez, the Times' general manager for Latino initiatives; Martina Ibáñez-Baldor, design director for Latino initiatives; and Fidel Martinez, author of The Times' weekly newsletter, Latinx Files.
Delta is serving as a launch sponsor, and California Endowment is joining as a community funder this fall. Merida said the Times is also "actively pursuing additional advertising funding."
There won't be a paid product tied to the brand at first, Merida said, but "eventually we're looking to develop subscription models."
Be smart: Merida, who came to the Times in May 2021 from ESPN and the Washington Post before that, has been tasked with bringing more inclusivity to the paper, amid growing tensions among the Latino community.
In July 2020, Latino members of the paper formed a Latino caucus within the Times' union and wrote a letter to management urging it to address the lack of diversity within the Times' newsroom.
Today, Merida says, 20% of the paper's newsroom is Latino, up from 13% in 2020. A quarter of the masthead, he added, is Latino, and the newsroom overall is 48% journalists of color.
Yes, but: The paper is far from its owner Patrick Soon-Shiong's stated goal of reaching 1 million digital-only subscribers by the end of 2022. And it hasn't been immune from the financial headwinds facing the media industry.
Last month, Merida said the paper would cut 74 newsroom positions.
Nineteen of those impacted were reportedly Latino.
Merida acknowledged the cuts, calling them "painful," but he said that "the fact that layoffs impacted journalists of color, Latinos, is in some ways, a byproduct of how diverse of a newsroom we are."
The big picture: The Times, like other print papers, is grappling with how to best plan for a digital future.
On Sunday, it announced sweeping changes to its print sports section to accommodate a shift to earlier print deadlines.
On Monday, Soon-Shiong said he sold the Times' sister paper, the San Diego Union-Tribune, to MediaNews Group, a local newspaper company owned by hedge fund Alden Global Capital, for an undisclosed amount.
What's next: The company still isn't profitable, but Merida said he is optimistic about the paper's prospects, given how much more closely the revenue and editorial sides are working together to build long-term revenue models.
Looking ahead, the company is experimenting more with digital products, like newsletters and guides, to help bolster its audience and subscription numbers.
Go deeper