China's economic woes may help lower U.S. inflation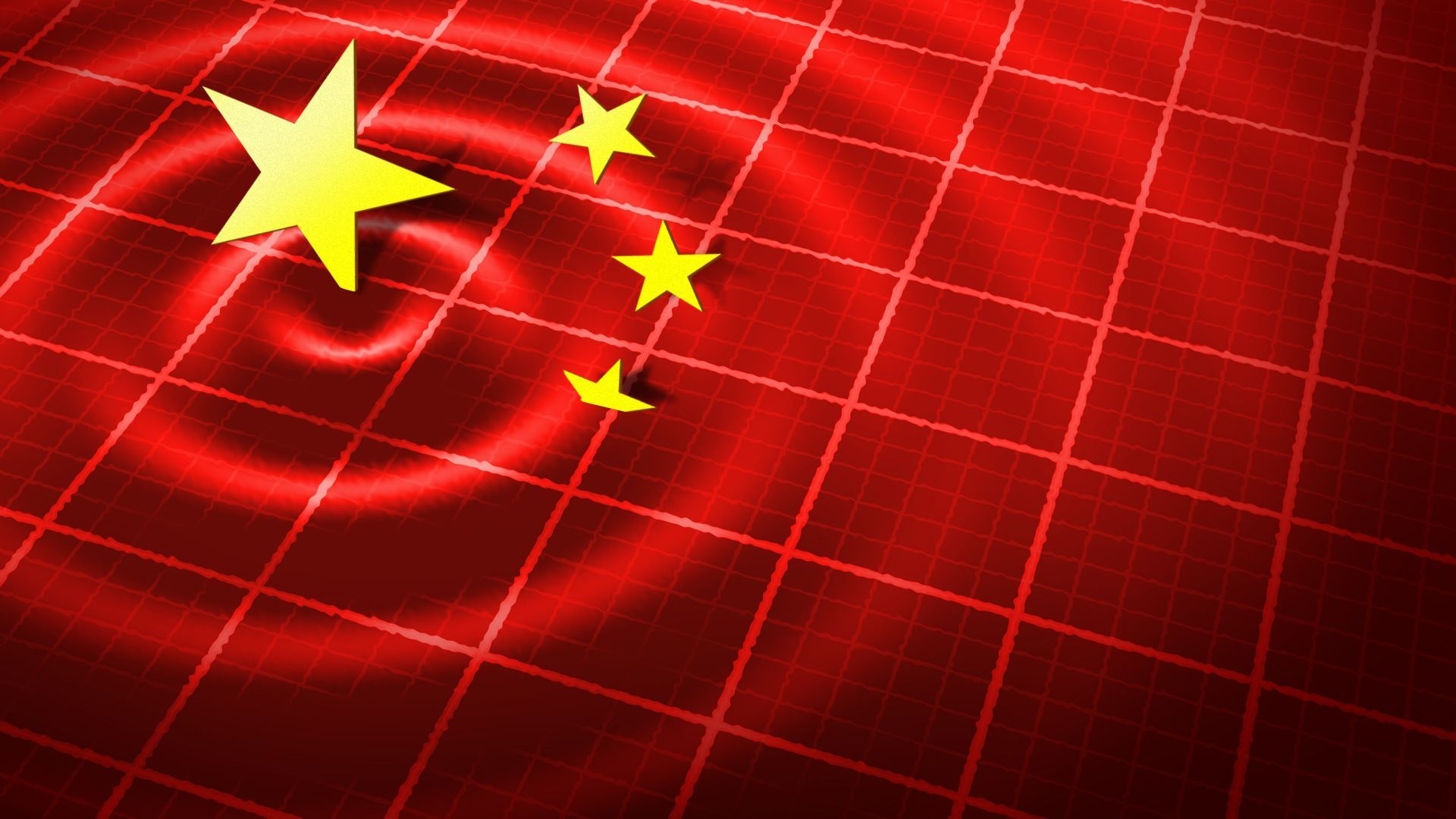 China's economic pain may be the Fed's gain.
Why it matters: The country's economic slog could indirectly help the U.S. bring inflation down.
The big picture: The People's Republic, the world's second-largest economy, continues to struggle to shake off COVID-induced woes, leaving it tottering on the brink of deflation — or falling prices.
The latest: New Chinese price data out Monday was weaker than expected, with the country's consumer price index dead flat — that's an annual gain of 0% — over the last year.
Producer prices — prices at the factory gate, which are typically seen as a leading indicator of consumer prices — are deeply negative, falling 5.4% compared with June 2022.
Be smart: Deflation can act as a brake on economic growth, as falling prices push consumers and businesses to delay purchases and investments because they expect things to be cheaper in the future.
If enough people do this at once, you have a major economic downturn.
Between the lines: What happens in China — the world's largest exporter and industrial hub — doesn't just stay in China.
Its weak economy has resulted in a weak currency, meaning its exports are falling in price for foreign buyers, like those in the U.S.
And if the country's economic engine continues to sputter, it will consume fewer raw materials, putting downward pressure on commodities prices — key drivers of short-term swings in consumer prices in the U.S.
What they're saying: "Chinese supply and demand shocks affect prices in other countries significantly," wrote economists from Germany's central bank in one of the best studies of the phenomenon.
What to watch: If the Chinese government — which has been slow to launch the kind of massive infrastructure spending push it once used to juice growth — decides it has to get more aggressive in stoking the economic engine.
That could reinvigorate raw materials inflation, reversing some of the recent downward pressure on U.S. consumer prices.
Go deeper