China's economy jumps 4.5%, more than expected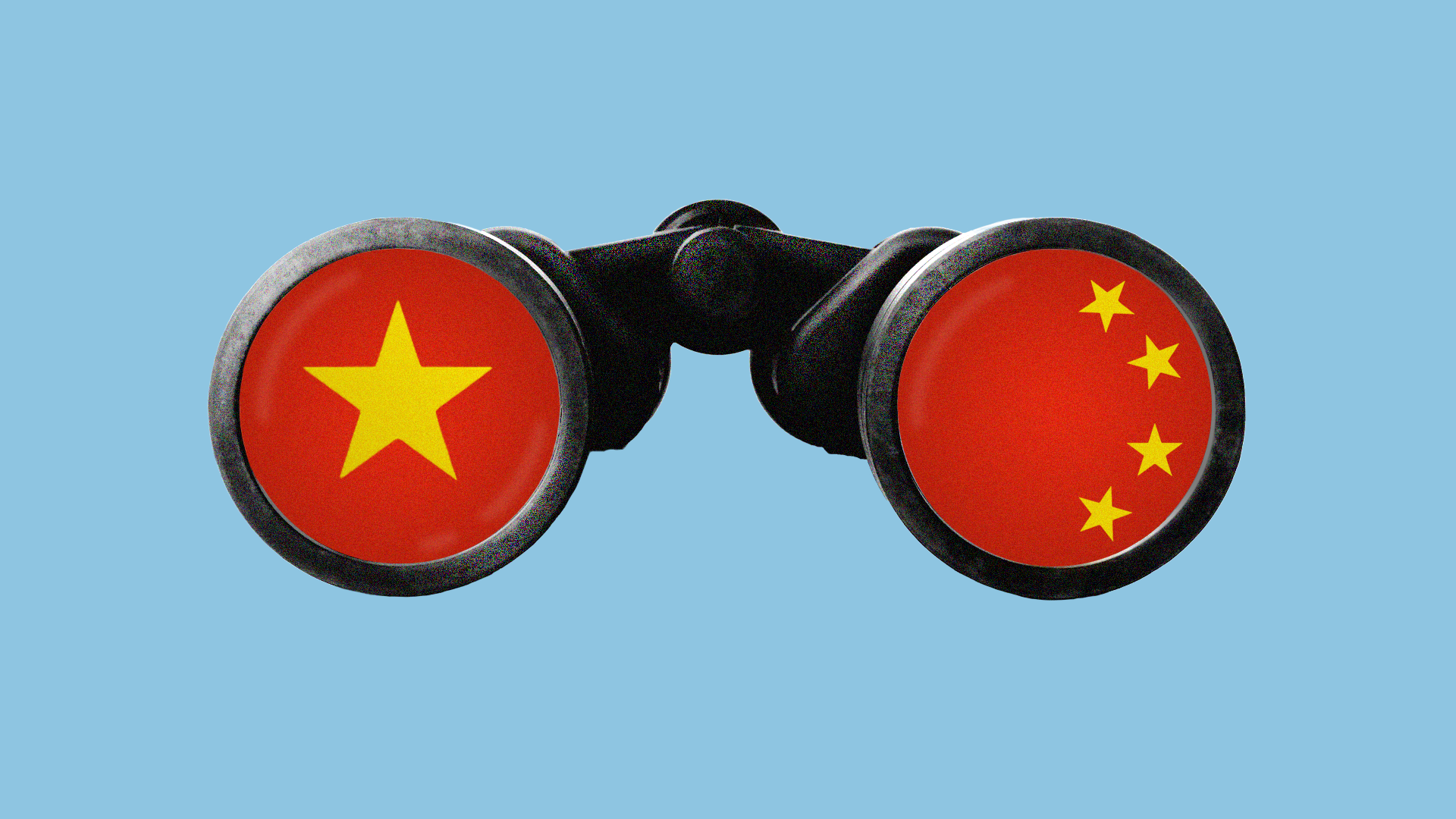 The end of strict COVID lockdown policies in China marked the beginning of the country's economic rebound, just as the outlook for worldwide growth darkens.
Driving the news: During the first quarter of 2023, China's gross domestic product grew by 4.5% over the same time last year, according to data from the country's statistics bureau released Tuesday.
The expansion is higher than forecasts of 4%, and is the highest annual growth since the first quarter of last year (4.8%), CNBC notes.
Why it matters: China's economy, the world's second-largest, has a huge impact on the rest of the world. A slowdown could impact global financial markets and activity around the globe.
The country's policymakers set a modest target for economic growth this year of about 5%, slightly below its 5.5% target for 2022. It fell short due to a heavy-handed response to COVID infections that shut down key areas of the country repeatedly.
The big picture: Beijing reversed course on its COVID policies toward the end of last year, around the same time it pulled back on its crackdown of tech companies and property developers.
Policymakers have also pledged to help reduce unemployment in the country, especially among younger workers between 16 and 24, but "they face limited room" to make changes amid debt risks and continued global recession worries, Reuters notes.
What to watch: Oil prices rose slightly on China's economic data, as traders expect demand from the world's largest crude importer to grow.
Go deeper