Bipartisan push forms in Congress to deny Ukraine cluster bombs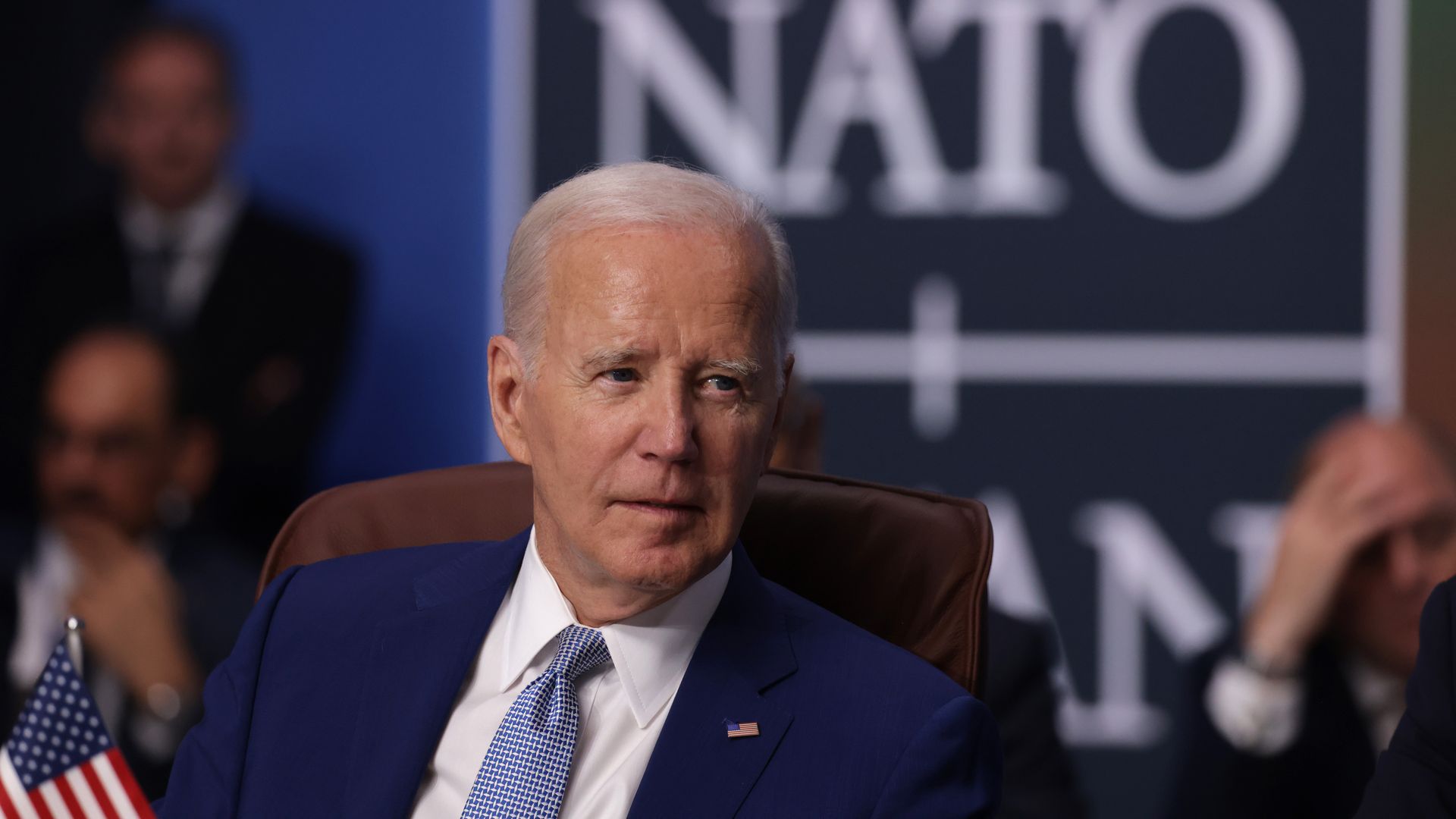 Lawmakers in both parties are mounting a longshot effort to block the Biden administration's plan to send cluster munitions to Ukraine to assist in repelling Russia's invasion.
Why it matters: It's a rare break from President Biden's own party with his policy on the war in Ukraine.
Driving the news: Rep. Sara Jacobs' (D-Calif.) amendment to the National Defense Authorization Act to ban the transfer of cluster munitions to other counts garnered support from more a dozen House Democrats as of Tuesday.
Two right-wing Republicans have also signed on: Reps. Matt Gaetz (R-Fla.) and Anna Paulina Luna (R-Fla.).
Sens. Cory Booker (D-N.J.) and Chris Murphy (D-Conn.) told Axios they both signed a letter to the White House pushing back on the plan.
"I oppose sending cluster munitions," said Sen. Bernie Sanders (I-Vt.), adding that he "suspects" there will be a Senate effort to block it in the NDAA.
Reality check: Any effort to block the move is likely to face a steep uphill climb as Ukraine hawks make up the bulk of both chambers.
It is not yet clear whether the Republican-led House Rules Committee will even give Jacobs' amendment a vote on the House floor.
The backdrop: The Department of Defense announced the plan last Friday as part of an $800 million military aid package to Ukraine.
In doing so, the administration is bypassing a rule banning the production, use and transfer of cluster munitions with a failure rate higher than 1%.
A group of 19 progressive House Democrats reacted with a statement warning of the "indiscriminate harm they cause, including mass civilian injury and death" and widespread international opposition to their use.
What they're saying: Several right-wing populist senators also said they oppose the move as part of their broader opposition to U.S. aid to Ukraine.
"I don't feel differently about that than I do generally," said Sen. Josh Hawley (R-Mo.).
"There's not a good example of cluster munitions fundamentally changing a conflict," said Sen. J.D. Vance (R-Ohio). "And at a great cost, I think, to our moral leadership – which I've heard a lot is the reason we're [supporting Ukraine]."
Several other progressives, including Sens. Mazie Hirono (D-Hawaii) and Brian Schatz (D-Hawaii), said they have "concerns."
The other side: Sen. Tammy Duckworth (D-Ill.) – who applauded the move with fellow Armed Services Committee members Mark Kelly (D-Ariz.) and Joe Manchin (D-W.Va.) – said she would "work very hard to oppose" Jacobs' amendment if it made it to the Senate.
"Cluster munitions are a terrible tool of war, but we've had over 500 days of Russia ... bombarding [Ukraine] without any regard to human life," she said.
Duckworth noted that Russia has used cluster bombs against Ukraine and that the U.S. munitions have a "much lower" failure rate.
Sen. Kevin Cramer (R-N.D.) said he is "fine with it," telling Axios, "They're fighting a war where the enemy has got them outgunned and doesn't play by any rules ... I wish it would've happened sooner."
Editor's note: This article has been corrected to reflect that Sen. Cramer's first name is Kevin, not Richard.
Go deeper