White House maps plan to reduce "zombie drug" overdose deaths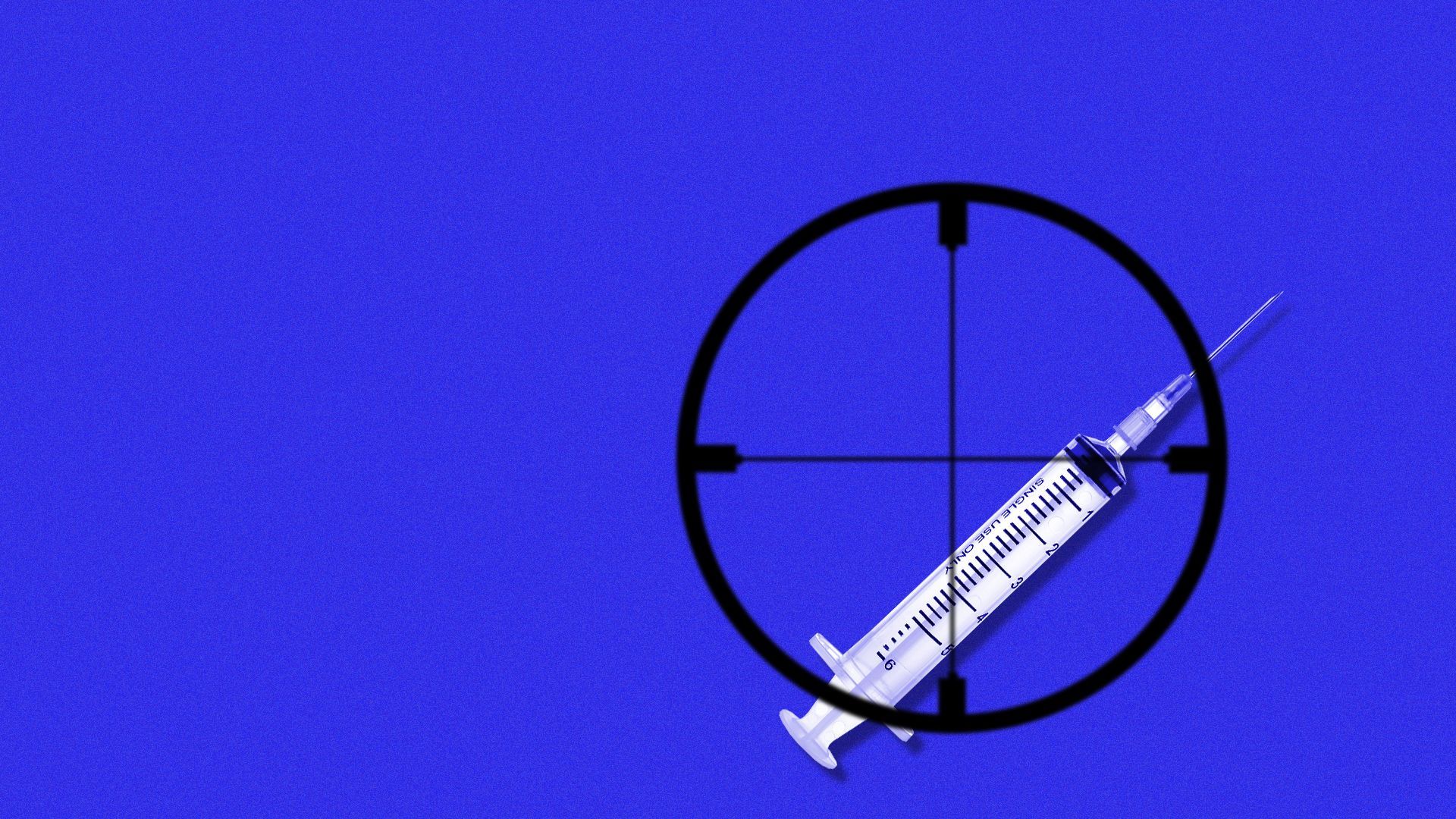 The Biden administration on Tuesday released a national plan targeting the spread of xylazine, an animal tranquilizer that's increasingly laced with fentanyl and is rapidly spreading through the illegal drug trade.
Why it matters: Overdose death rates involving xylazine have skyrocketed in the past five years, but a federal strategy to fight the emerging drug threat hasn't existed until now, leaving the response largely to a patchwork of local efforts.
The big picture: The White House is giving itself two years to drop the number of poisoning deaths caused by xylazine by 15% in at least three of the four U.S. census regions, per the 15-page plan.
Succeeding in this goal would remove xylazine from being deemed an emerging drug threat, a designation the Biden administration gave for the first time in April.
The sedative, also known as "tranq" or "zombie drug," resists common overdose reversal treatments like naloxone and causes skin-rotting wounds.
The strategy focuses on testing, data, treatment, supply, scheduling xylazine as a controlled substance, and research.
The White House wants to create a clinical algorithm to predict whether a patient has used xylazine, which could require FDA marketing authorization.
That would be in addition to establishing treatment protocols.
The administration also wants to conduct human research on potential xylazine antidotes and develop a diagnostic code specific to xylazine to better identify overdose deaths in data.
It also plans to create and validate xylazine rapid tests.
Between the lines: Senior administration officials acknowledged that they'll be pulling from current resources to provide support for the strategy as they await congressional action on President Biden's $46.1 billion request for national drug control programs.
And it's unclear how drug paraphernalia laws might limit widespread use of xylazine test strips.
While more state legislatures have begun decriminalizing fentanyl test strips, similar paper strips for xylazine remain illegal under most current laws.
Scheduling drugs as controlled substances has not been popular in the past among advocacy organizations, who say evidence doesn't back up the idea that banning drugs reduces overdose rates.
What we're watching: The response plan is teeing up the next steps required of the federal government once it declares a drug an emerging threat.
In about two months, federal agencies will submit a report to the White House about how they plan to execute the strategy.
By February 2024, the White House will release another report on the response plan.
The bottom line: "As a physician, I've never seen wounds this bad at this scale," said White House drug control policy chief Rahul Gupta. "What I want everyone to understand is this: if we thought fentanyl was dangerous, fentanyl combined with xylazine is even deadlier."
Go deeper