Congress eyes making "zombie drug" xylazine a controlled substance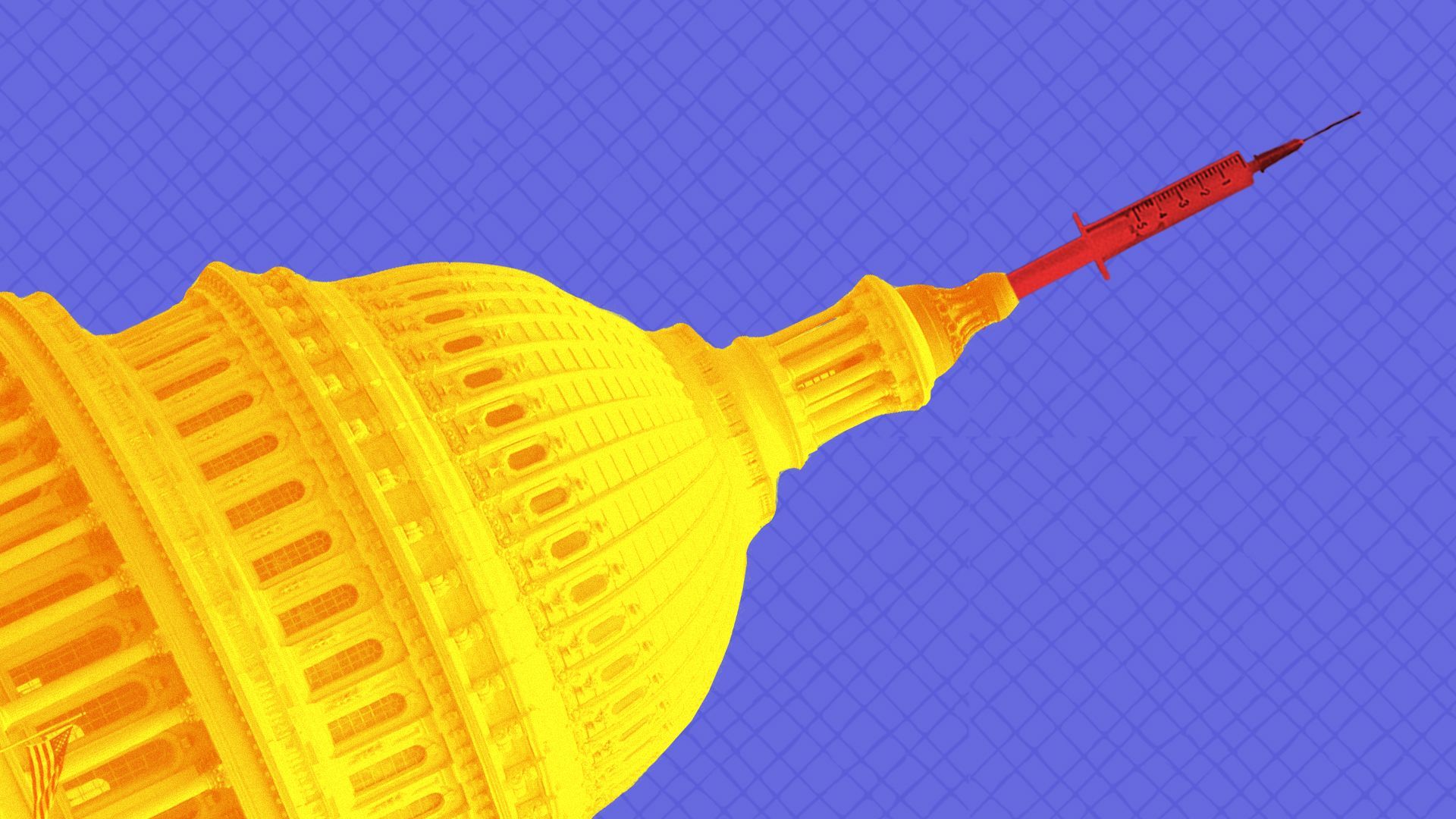 Congress is moving to designate an animal tranquilizer that's infiltrating the illegal drug trade as a controlled substance, to better allow authorities to track it and prosecute traffickers.
Driving the news: Bipartisan legislation introduced Tuesday by Sens. Catherine Cortez Masto (D-Nev.) and Chuck Grassley (R-Iowa) reflects the growing alarm over the proliferation of xylazine, a sedative known as "tranq" or "zombie drug" that's often mixed with fentanyl, resists common overdose reversal treatments like naloxone and causes skin-rotting wounds.
In a Monday letter to clinicians, SAMHSA wrote that xylazine is an emerging public health threat and noted that routine toxicology tests do not test for the substance.
Last week, the Drug Enforcement Administration warned about the increased risk of xylazine-fentanyl mixtures, and DEA administrator Anne Milgram called xylazine "the deadliest drug threat our country has ever faced."
At the end of February, the FDA announced new restrictions on the import of xylazine to ensure it's not diverted for illegal use.
Cortez Masto told Axios that conversations about scheduling xylazine began around January and included the DEA, veterinarians and cattle ranchers.
Between the lines: The legislation in Congress comes as state and federal lawmakers are pressing for more aggressive punishment for fentanyl possession and dealing, as the opioid and its derivatives continue to drive a worsening addiction crisis.
Yes, but: Addressing the opioid epidemic by banning drugs people use has not been popular among some advocacy organizations.
In 2021, more than 100 groups urged Congress not to permanently schedule fentanyl-related substances and increase enforcement because "there is simply no evidence" that doing so would reduce the illicit drug supply or overdose rates.
While making drugs illegal increases their prices and reduces availability, the effort can also discourage patients with opioid use disorder from seeking help, according to a March Rand report examining the U.S. response to the crisis.
What they're saying: "We need an all-of-the-above approach," Cortez Masto told Axios, that gives law enforcement more tools to go after trafficking and still helps those with substance use disorder.
Go deeper