Titanic submersible owner OceanGate suspends operations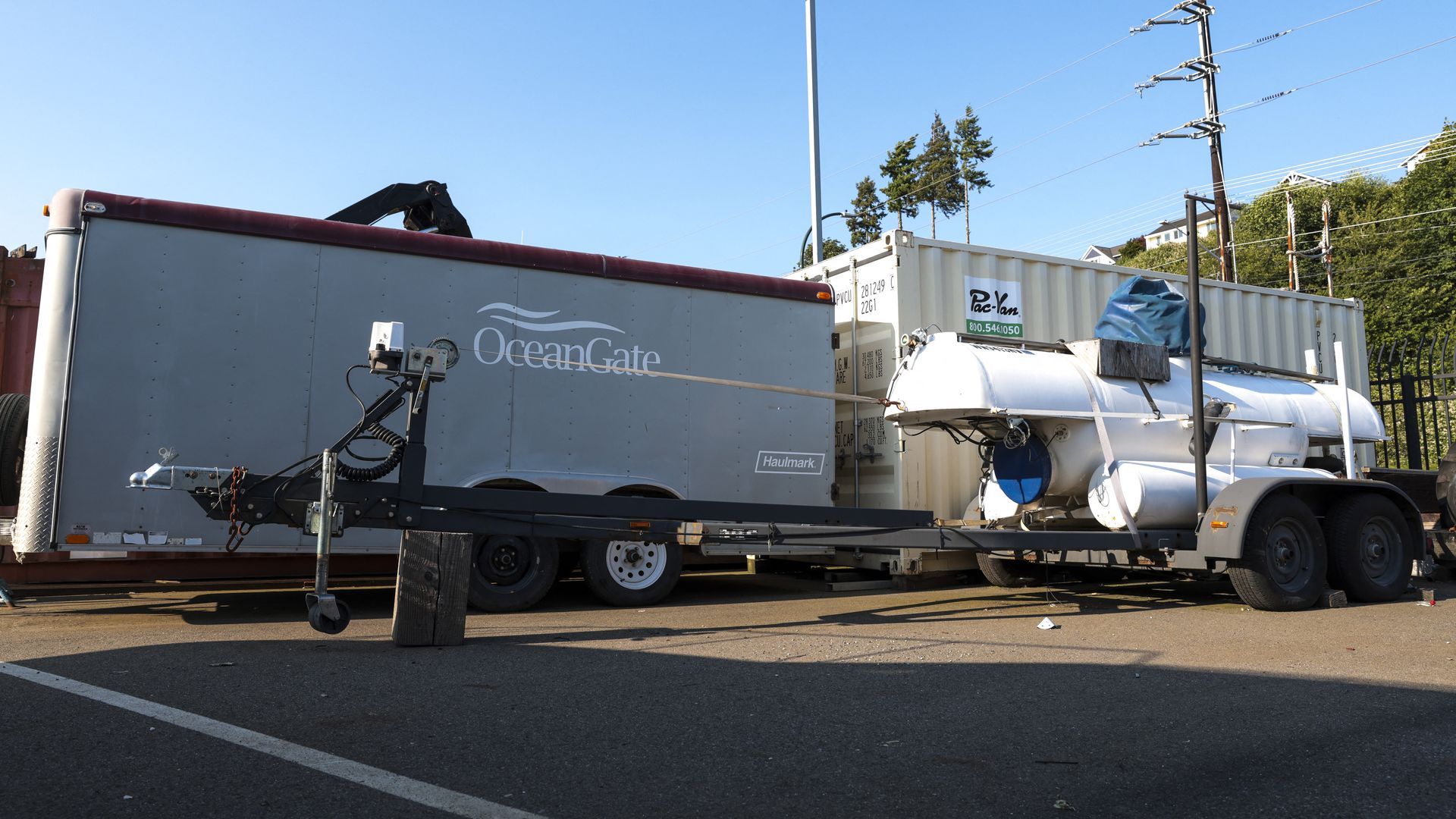 The company whose submersible imploded on its voyage to the wreckage of the Titanic is suspending operations.
Driving the news: OceanGate Expeditions said on its website that it "has suspended all exploration and commercial operations."
The decision comes after the pilot and four passengers of the company's Titan submersible died when it apparently imploded during its journey to the bottom of the sea.
OceanGate Expeditions CEO and Titan pilot Stockton Rush was among those killed.
Details: In addition to the Titan, OceanGate has another submersible: the Cyclops 1, which according to its website is capable of transporting up to five passengers to depths of 500 meters.
An OceanGate spokesperson did not immediately respond to a request seeking comment.
Go deeper