Finding the good side of social media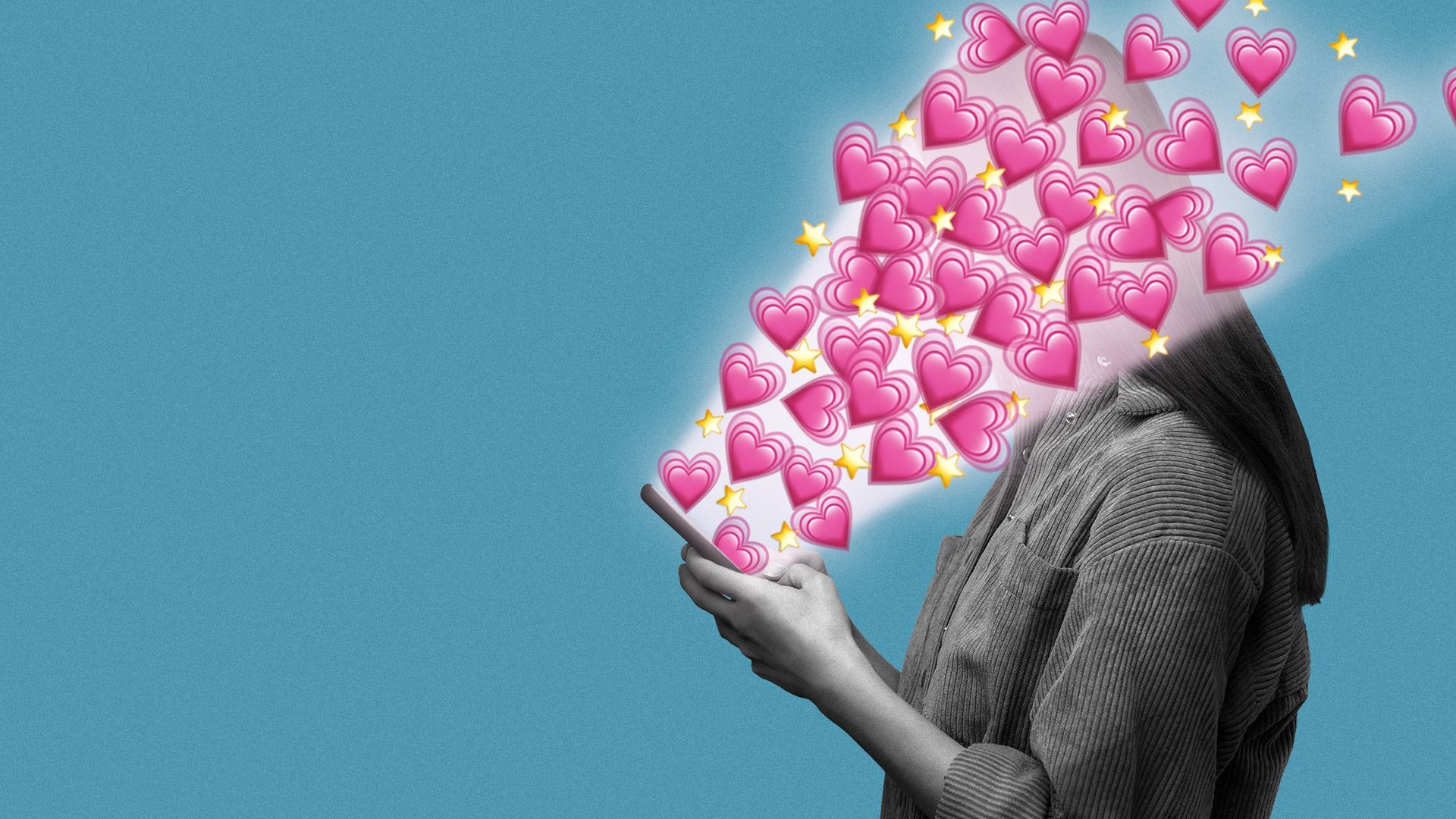 Social media gets a bad rap these days — our polarized society, its impacts on self-esteem, all that stuff — but there's a group of creators out there dedicated to using their talents to bring you good vibes only.
Why it matters: Picking up the phone to turn off our brains at the end of a long day can easily turn into doomscrolling, so this world of wholesome content can provide a nice, reliable reminder that you've always got a shoulder to lean on.
What's happening: These artists — mostly centered on Instagram, though they cross-post to other platforms — have built vast followings by generating smiles via their signature characters. A by-no-means comprehensive selection of some popular accounts include:
Zoom in: Greb, a 30-year-old Scot, focuses his work on the core trio of Soup Frog, Baby Duck and Baby Dino — and all the nice things they do for each other. In Greb's world, unlike our own, no one's a cynic and there are only happy endings.
He tells Axios he started making comics in 2019 after seeing Alison Zai's work and thinking, "Hey, those are fun. I want to try that!" He made his comics his full-time job in 2020.
Greb said he thinks people connect with his work "because this world is just too much sometimes. It's a hard world and really overwhelming and confusing." He believes that if readers "can take away a smile or a laugh [his] job is done."
And as for why Soup Frog likes soup so much: "He's a sweet, kind and sensitive mama's boy, and soup is comforting and makes him feel safe and loved."
The big picture: These comic creators make up a tiny corner of the wholesome section of the internet. All you have to do is look!
The bottom line: Take it from Greb. "People find it nice to just focus on something silly and simple. It's good to remember who your inner child is and let them smile sometimes."
Go deeper