Axios Finish Line: Normal America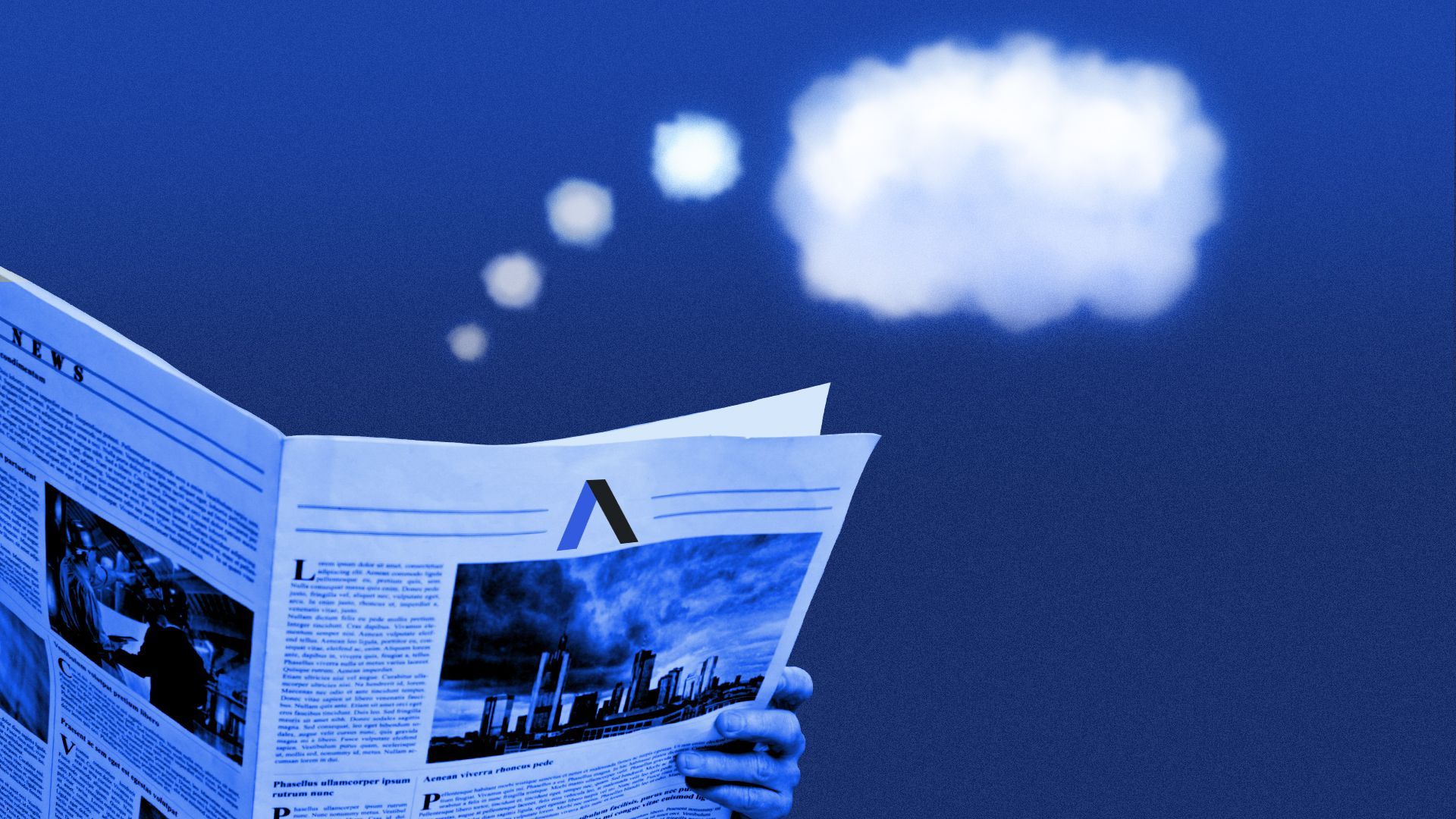 After two speeches I gave this week, several audience members told me they struggled to understand why they felt like strangers in their own land.
They described feeling like a normal person: They work hard, volunteer, and hang out at neighborhood parties, not on Twitter. But they also felt trapped in the abnormal, toxic political and media world surrounding them.
Why it matters: New Gallup polling suggests they're hardly alone in feeling estranged. Turns out, 49% now call themselves independents — the same amount as self-described Republicans and Democrats combined.
Most Americans never touch Twitter, tune into cable TV, or light themselves on fire on social media to express daily outrage.
Most are normal, or at least unengaged in the daily dustups consuming social and conventional media.
They're busy living life in the real world, dealing with real problems.
I'm increasingly convinced that three things hit simultaneously and made the country seem more unhinged than it really is. It started in the '90s and exploded in the past 15 years:
Politics did become more extreme — with the elimination of most true moderates in Congress and the rise of a powerful right-wing media industrial complex to rival traditional or left-wing-dominated media.
The big institutions that had the clout to tame fringe politics, and find commonality, lost credibility and clout — government, national political parties, churches, etc.
Social media gave rise to individuals with the power of big institutions — and tipped the balance of power to those with the most outrageous or provocative voices.
Readers often ask us: What small steps can they take to ground themselves in a more normal, or at least balanced, world?
Remind people most are normal — and tell them about the Twitter/cable reality.
Control your media diet. Stop whining about what others do — and today start reading or following sources with true, trusted, healthy information so you can make better decisions.
Tune out. Turn off or clean up your social media feeds. You control what you consume. It's OK to get off social media. Or, follow less toxic types.
Stop sharing crap. Make sure what you post on social media, or share at a bar, is accurate and real. Stop mindlessly "liking" stuff because a headline stirs your dopamine.
Focus on some positives. It's easy to get sucked into doom-scrolling. Balance it with clear eyes, knowing that many things are going well: This is the best job market in our lifetime. COVID spawned a startup boom. Ditto with artificial intelligence, which is opening cool frontiers in every field. Humans will return to the moon soon, with Mars in the offing. Not everything sucks as bad as loudmouths say.
Vote. If politicians know the people most likely to vote want noise, they scream. They simply respond to what the people who show up want. You lose the right to gripe if you're too lazy to vote.
Better outlets. We need institutions — be it businesses, community groups, schools, churches or local government — to provide an alternative to social media for people to share ideas and engage in common projects.
Maybe get involved in something local to make a small difference first. Or if you're in a position of power, realize people trust their employer for wise advice and action.
Oh, and don't forget: Twitter and cable news are not reality.
🐦 Worldwide visits to twitter.com dropped 7% year-over-year in March, Axios Media Trends expert Sara Fischer reports from Similarweb data. Globally, Twitter traffic has been trending down since January. In March, Twitter's monthly active users for its app dropped 15% on iOS and 14% on Android in the U.S.
📺 Primetime viewership for CNN, MSNBC and Fox dropped 14% last year compared to 2021. Overall, primetime cable viewership across those three networks for Q1 2023 is down 51% from 2020, 43% from 2021 and 30% from 2022, per Nielsen ratings.
Share this column ... 🏁 Flashback: The very first Finish Line (from March 2022), "The new silent majority: People who don't tweet."
This article originally appeared in Axios Finish Line, our nightly newsletter on life, leadership and wellness. Sign up here.
Go deeper