Stretching the AI startup boom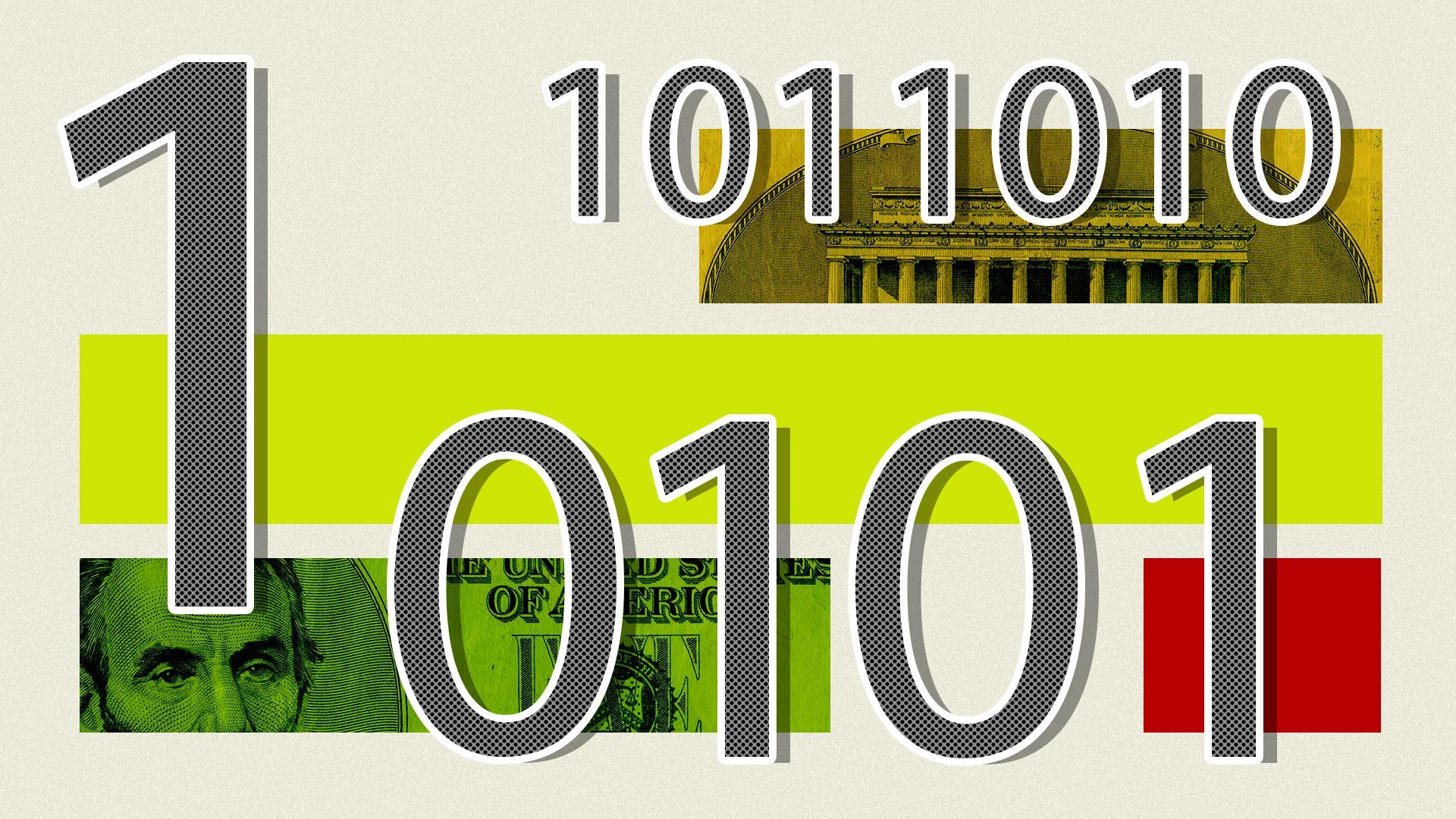 Generative AI startups may be getting all the attention and venture checks right now, but the next fund raise may be a tougher road.
Why it matters: The market downturn has been raining on startupland's parade for the past year, but AI has emerged as a bright spot of excitement for entrepreneurs and investors.
Catch up quick: Last year, the release of a few software tools, such as Open AI's ChatGPT and Dall-E, quickly captured headlines and internet users' attention with their impressive abilities to generate text, images and even video from written prompts.
Since then, a growing number of companies — big and small — have jumped into the hype, either adding similar capabilities to their products, or setting out to build new tech.
By the numbers: In 2021, investors poured $4.8 billion across 262 generative AI deals globally, per new data from Pitchbook.
In 2022, investors put $4.5 billion into the sector across 269 deals.
Both years, much of the deals (and dollars) have been in seed and early-stage startups.
The big question: Whether these startups will have enough to show in a year or two, after they've burned through millions of dollars and could be back in meetings with venture capitalists.
According to Amplify Partners general partner Sarah Catanzaro, some of the key questions they'll face include "product-market fit;" meaningful revenue; and loyal customers and users.
"The [AI] techniques themselves will be commodified," Root Ventures partner Kane Hsieh tells Axios. Thus, his firm is more focused on startups that can successfully apply the technologies to a market or use cases.
Between the lines: Computing power is quickly becoming a top — and ballooning — expense for these companies.
So it's no surprise to see some of them turn to big tech companies as investors that can also subsidize these resources.
This also means that alliances have already formed (think OpenAI-Microsoft, Anthropic-Google, Stability AI-Amazon). It could leave others out of luck if there are clauses preventing investments in competitors.
Yes, but: Some VCs aren't too worried (yet).
At the seed stage, the valuations haven't gotten too out of hand, according to NFX general partner James Currier. "A lot of [the AI startups] are raising at $6 million-post, $8 million-post [money valuations]," he tells Axios.
And this week's news of Character AI's funding hints that some companies may not struggle too much — the 16-month-old startup doesn't have revenue (yet) but is already valued at $1 billion.
The bottom line: It'll certainly be interesting to see what happens in the currently tighter venture investment environment, coupled with expectations that this wave of AI startups will yield true tech advancements.
Go deeper