Latinas are carving out space in horror and other popular book genres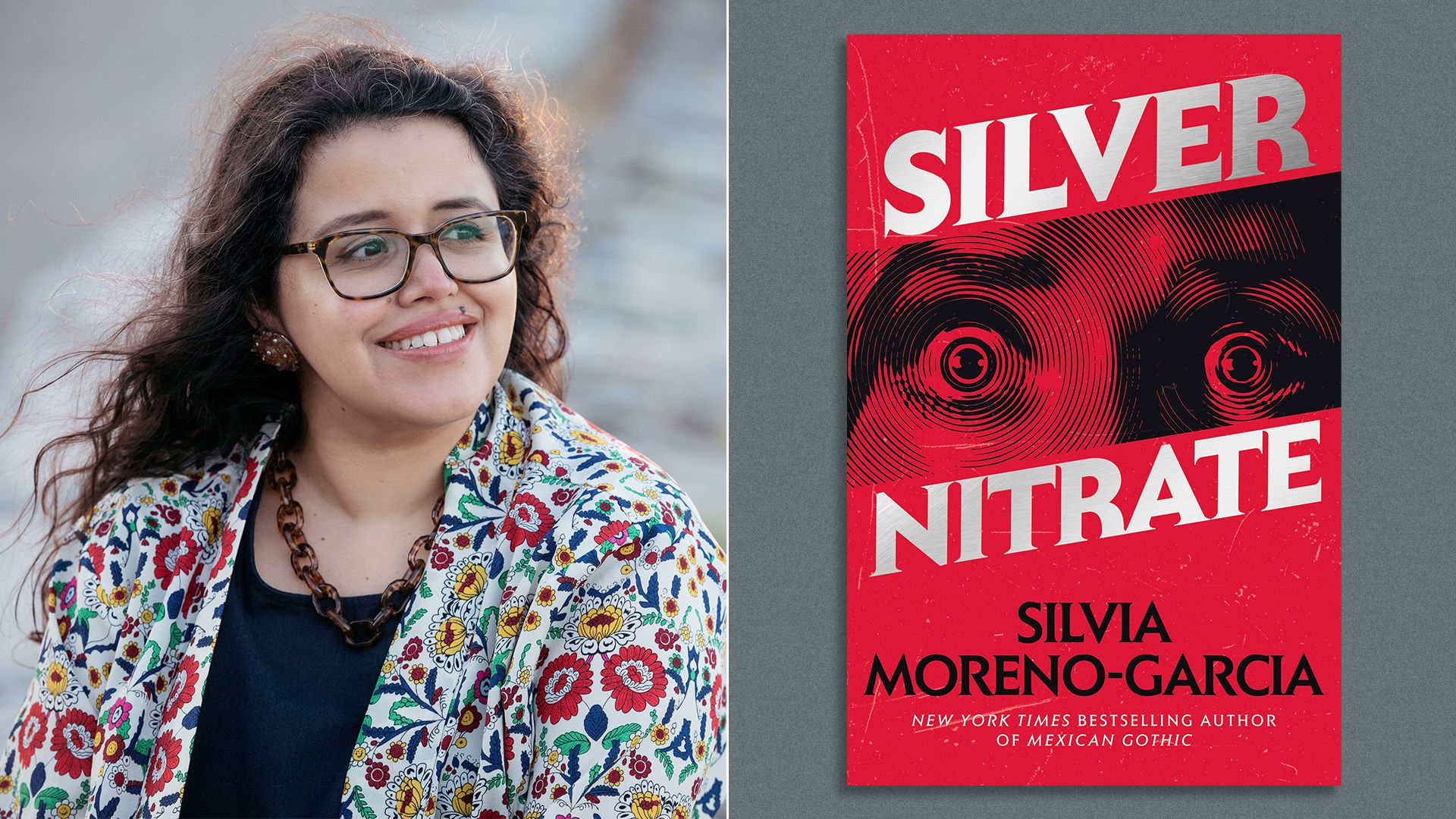 U.S. Latino and Latin American authors have carved out their own space in some of literature's most sought-out genres — fantasy, science fiction, thrillers, and horror — while including in their works critiques of colonialism, colorism, government violence, and mistreatment of Indigenous traditions.
The big picture: Similar to lauded authors like Octavia E. Butler who centered race and misogyny in tales of time travel or aliens, Latina authors are becoming best sellers with works that mix genres and real-life parallels.
Details: In Silvia Moreno-Garcia's hugely successful "Mexican Gothic," about a woman who checks in on her cousin after warnings about the cousin's new husband, much of the mystery and dread come from the way an Anglo family treats locals in a Mexican mining town.
Moreno-Garcia's 2021 book, the noir "Velvet was the Night," has a real-life 1971 massacre as the backdrop to a story about two people separately digging into a woman's disappearance.
Isabel Cañas' gothic "The Hacienda" (2022) similarly blends haunted house elements with the class strife and damages from colonialism at the end of Mexico's War of Independence. Cañas' upcoming "Vampires of El Norte" (out Aug. 15) is a supernatural Western rooted in the Mexican-American War.
Donna Barba Higuera's "The Last Cuentista," a John Newbery Medal winner, imagines a future where one young girl is trying to keep alive Latin American folklore tales in the face of a government demanding conformity.
What they're saying: "It's impossible to discuss certain topics without ending up talking about certain social issues ... it would be disingenuous to say, 'here's this pretty hacienda or this big manor' and fail to mention that it was built by enslaved Indigenous people or what its colonial roots are," Moreno-Garcia tells Axios Latino.
Her newest novel, "Silver Nitrate," (out July 18) also dives into colorism in the Mexican film industry as well as how mid-century Latin America was a haven for both Jewish people escaping the Holocaust and for Nazi officers fleeing the Nuremberg trials.
"My focus on Latin American characters was not considered very commercial. But the industry has been changing quite a bit in the last few years," Moreno-Garcia adds.
She says that "Mexican Gothic" becoming such a surprise bestseller "has meant that (publishers) generally are hungry for something that maybe was there all along, but they were not so keen on."
Of note: Latin American authors in the suspense, sci-fi and horror space have also found success among international readers after their novels are translated.
Mariana Enríquez's lauded novel "Nuestra parte de noche," published in English this Spring, finds its terror not just in a blood-sucking cult but in how that organization operates similarly to the last Argentine dictatorship (1976-1983).
The English translation of Agustina Bazterrica's "Cadáver exquisito" ("Tender is the Flesh") became a bestseller recently. The speculative fiction novel is in part a critique on capitalism and the South American meat trade.
Subscribe to Axios Latino to get vital news about Latinos and Latin America, delivered to your inbox on Tuesdays and Thursdays.
Go deeper