Women are leading the new Latin American literature boom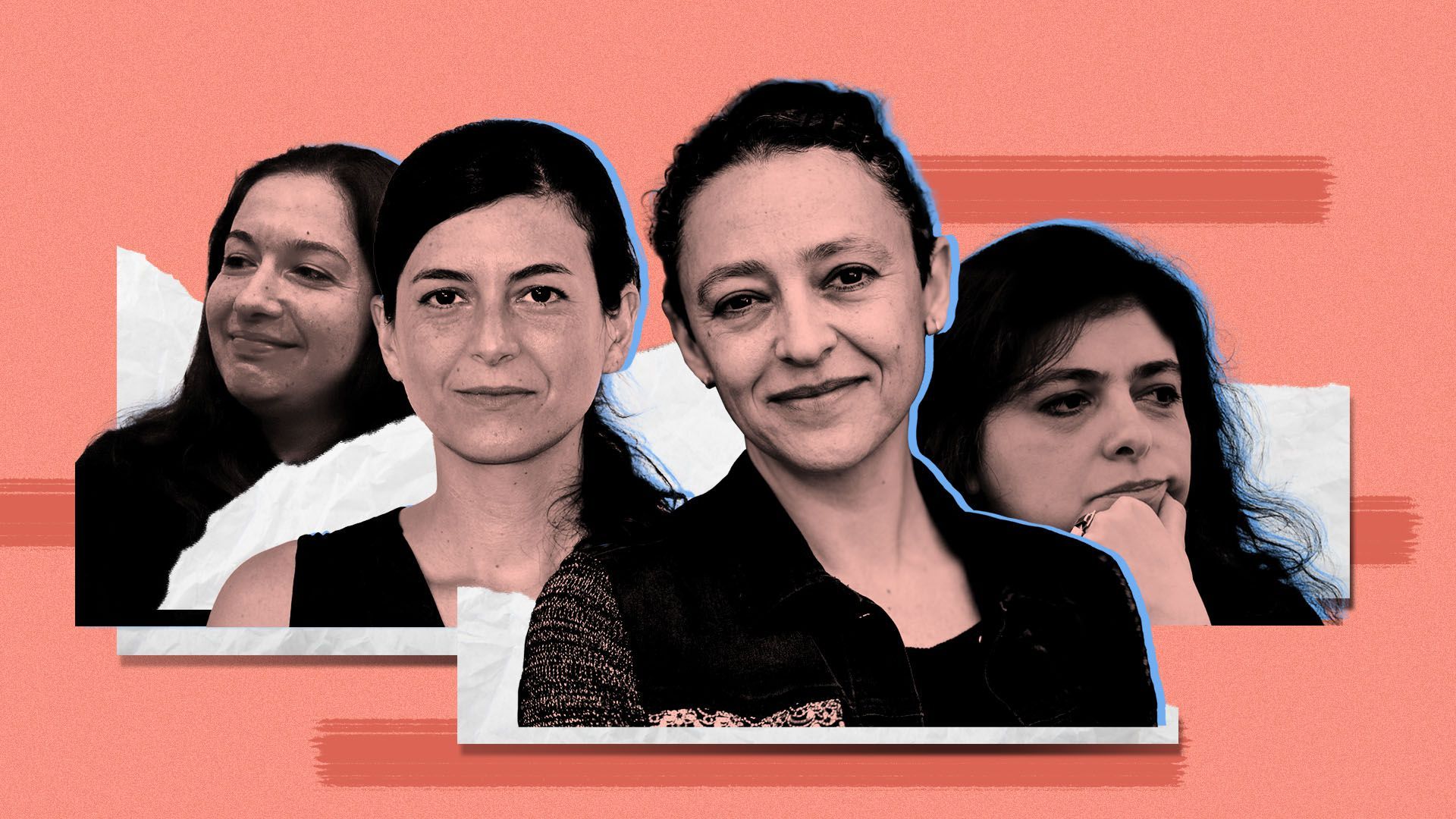 Gone are the whimsical elements, and in come the suspense, the gothic and the noir. The new Latin American Boom is here, and it is being led by women.
What's happening: Writers like Argentines Samanta Schweblin and Mariana Enríquez, Mexican Fernanda Melchor and Chilean Lina Meruane have made international waves with books that comment on quotidian violence — gender and otherwise — as well as othering through pulse-racing, enthralling and occasionally beautiful horror.
There are still fantastic beasts, like ghosts, but it's the real life monsters that lurk and disturb in the bold novels and short stories in the new wave of Latin American literature.
After accumulating various high-profile literary prizes in the Spanish-speaking world, the translations of Schweblin's "Fever Dream," Melchor's "Hurricane Season" and Enríquez' "The Dangers of Smoking in Bed" also made the highly competitive shortlist for the International Booker Prize.
These writers follow in the footsteps of authors like Rosario Castellanos, Silvina Ocampo, Clarice Lispector and Elena Garro, who were less internationally recognized during the 60s boom than their male counterparts, but have steadily gained renown.
Between the lines: Reframing real-life horrors is also at the center of the most prominent of today's male Latin American authors, notably Chilean Alejandro Zambra.
They examine ongoing conflicts in Colombia, the Chilean dictatorship and the cover-up of a mining disaster with intricacy and sometimes even humor.
Highly recommended are Zambra's "Ways of Going Home," Mexican Yuri Herrera's "Signs Preceding the End of the World," Colombian Juan Gabriel Vásquez's "The Shape of the Ruins," Peruvian Daniel Alarcón's "At Night We Walk in Circles," and the yet-to-be-translated "El buscador de cabezas" by Antonio Ortuño.
What they're saying: These are "stories that break tradition, and in spite of or because of that originality, draw us readers in. And if they make [us] laugh in the process, so much the better," said Megan McDowell, who has translated works by Schweblin, Zambra, Meruane and Enríquez.
"These stories and the way they're told have on one hand an unconventionality, and on the other a universality, that will welcome and engage any reader who is open."
Of note: Several authors have also made their way into other media forms. Alarcón leads the popular (and highly recommended) podcast, "Radio Ambulante," while Enríquez is also focused on journalism as a newspaper editor.
Schweblin and Zambra have had a hand in adapting their own works into film, with Netflix's upcoming "Fever Dream" and "Bonsai," which premiered at Cannes.
Melchor also scripted the recent Netflix show "Somos," which is about the victims of a Mexican massacre.
Go deeper