Scoop: Netanyahu sees upside to China's growing involvement in Middle East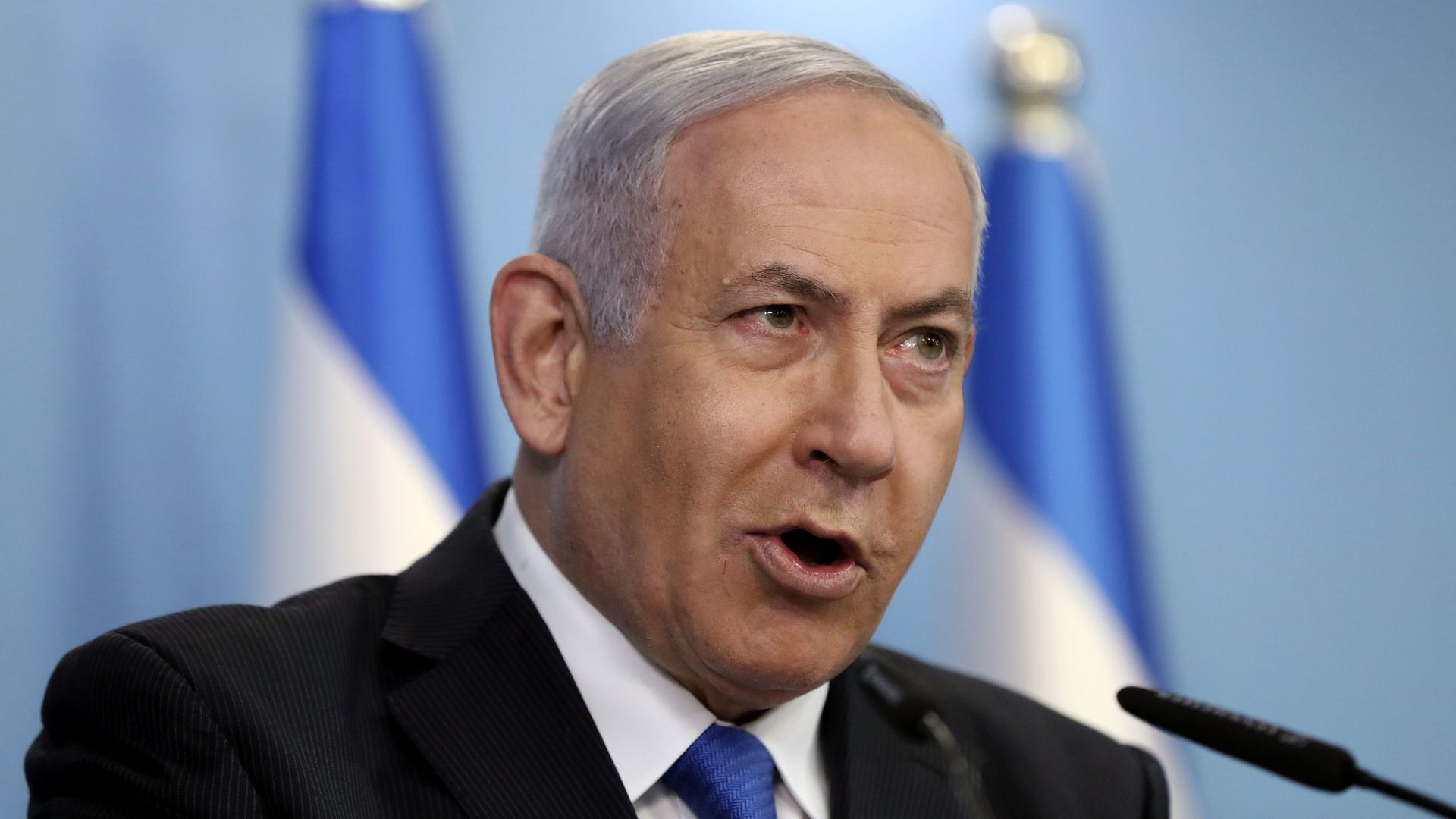 Israeli Prime Minister Benjamin Netanyahu recently said in a classified briefing to Israeli lawmakers that China's growing involvement in the Middle East "could be useful" because it "will compel" the U.S. to increase its engagement in the region, two Israeli officials who attended the meeting told Axios.
Driving the news: China has sought greater influence in the Middle East — a region long dominated by the U.S. Earlier this year, Beijing brokered a major agreement between Saudi Arabia and Iran on resuming diplomatic relations.
What they're saying: According to the officials, Netanyahu was asked during a classified briefing of the Knesset Foreign Affairs and Defense Committee about the Chinese government's involvement in the Saudi-Iranian agreement and whether it was good for Israel that China appears to be trying to take a more active role in the region.
"The Chinese involvement in the Middle East isn't necessarily bad. It could be useful because it will compel the U.S. to stay here," Netanyahu said, according to the sources.
The Prime Minister's Office declined to comment.
The Biden administration has consistently pushed back against the perception that it is disengaging from the Middle East and stressed it still has a massive military and diplomatic presence in the region.
At the same time, Biden administration officials have warned U.S. partners in the region both in private and in public that cooperating too closely with Beijing on security and technology issues could damage their cooperation with Washington.
The big picture: Under U.S. pressure, Israel has in the last two years limited China's involvement in its economy, infrastructure and tech sectors.
Still, the two countries continue to cooperate on trade, health and innovation.
The Chinese government last month officially invited Netanyahu to Beijing as part of an annual meeting of the China-Israel Joint Committee on Innovation Cooperation that has met every year since 2014, two Netanyahu aides said.
No detailed discussions about the date for the trip have taken place, but it will likely not happen before October, the aides said.
"This will be a normal visit and not a political signal to anybody," one Netanyahu aide told Axios.
The Prime Minister's Office informed the Biden administration of the invitation shortly after it was issued due to the sensitivity of the issue, the two Netanyahu aides said.
Netanyahu this week told a U.S. congressional delegation about his planned trip to China but "emphasized that the U.S. will always be Israel's most vital ally and irreplaceable ally," the Prime Minister's Office said.]
Between the lines: Netanyahu has not been invited to the White House for a meeting with President Biden since taking office six months ago.
Go deeper