CNN obtains audio of Trump's 2021 meeting about military documents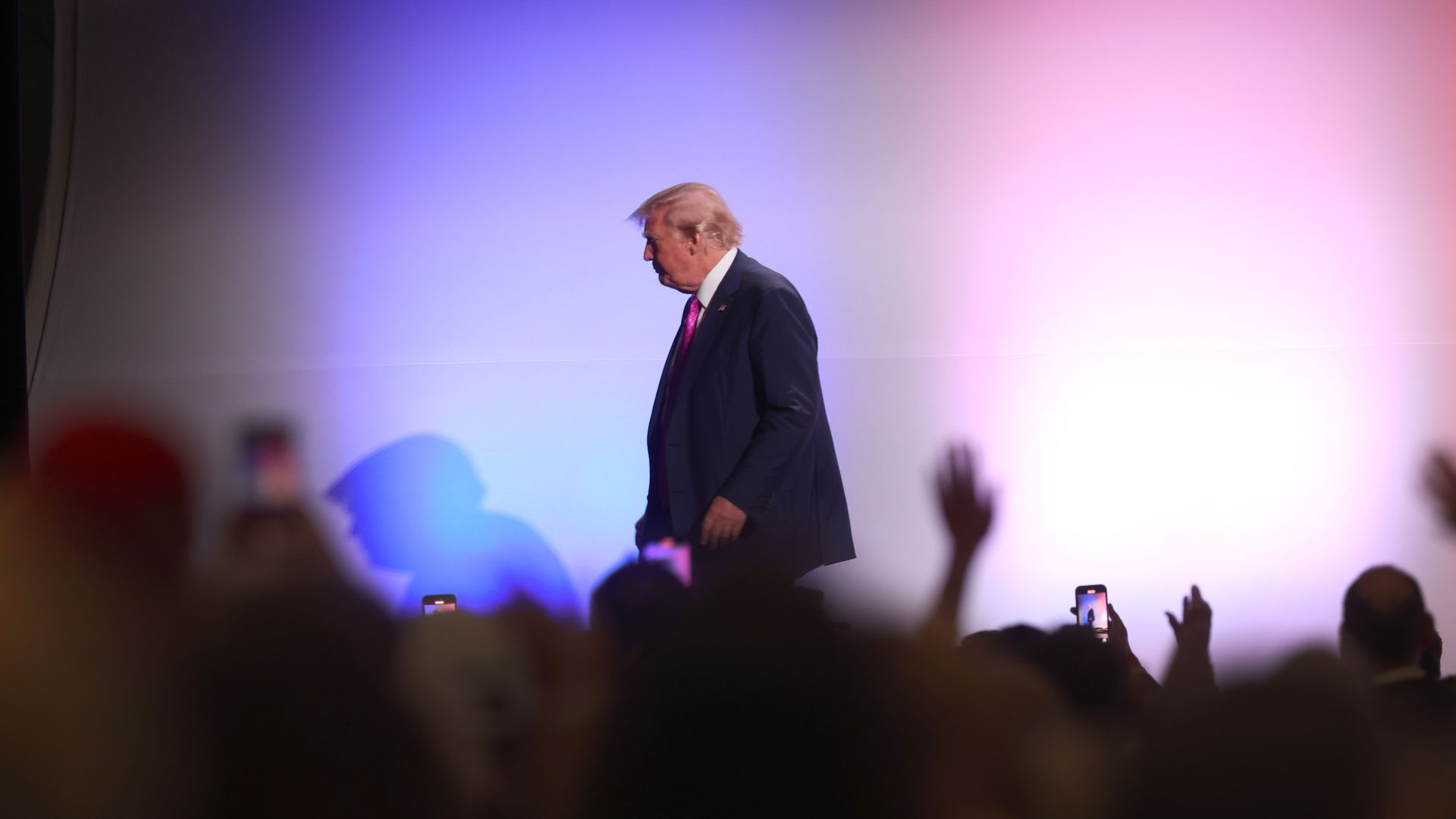 CNN released exclusive audio on Monday seeming to show former President Trump discussing sensitive documents during a 2021 meeting in Bedminster, New Jersey.
Why it matters: The two-minute audio recording could hold key evidence in Trump's indictment over his handling of classified information after he left the White House.
Driving the news: In the clip, which seems to have sounds of papers shuffling, Trump appears to say that the papers he is discussing are secret.
"He said that I wanted to attack Iran; isn't it amazing?" Trump said, according to the audio.
"I have a big pile of papers, this thing just came up. Look. This was him. They presented me this – this is off the record but – they presented me this. This was him. This was the Defense Department and him," Trump said, per the clip.
"All sorts of stuff, pages long. Let's see here," Trump continued. "Isn't that amazing. This totally wins my case, you know, except that it is like highly confidential, secret, this is secret information."
What they're saying: A Trump spokesperson said in a statement that "the audio tape provides context proving, once again, that President Trump did nothing wrong at all."
"The President is speaking rhetorically and also quite humorously about a very perverted individual, Anthony Weiner, who was deep inside the corrupt Clinton campaign," he said.
"The media and the Trump-haters once again were all too willing to take the bait, falling for another Democrat-DOJ hoax, hook, line, and sinker."
Meanwhile, Trump claimed on his social media platform late Monday that special counsel Jack Smith, working with the Department of Justice and FBI, "illegally leaked and 'spun' a tape and transcript of me which is actually an exoneration." He did not provide any evidence of this.
The DOJ did not immediately respond to Axios' request for comment.
The big picture: The 49-page indictment against Trump earlier this month alleged that Trump in July 2021 showed classified information to a writer, publisher and two members of his staff about a plan to attack Iran.
The indictment includes 37 felony counts against Trump related to retaining classified information and obstruction of justice.
Flashback: Trump during an interview last week with Fox News' Bret Baier said that he did not have any classified documents with him during the July 2021 meeting.
"There was no document," Trump said.
"That was a massive amount of papers and everything else talking about Iran and other things. And it may have been held up or may not, but that was not a document. I didn't have a document per se," he said.
"There was nothing to declassify. These were newspaper stories, magazine stories and articles."
Go deeper: Trump makes court appearance a campaign day
Editor's note: This article has been updated with comment from former President Trump.
Go deeper