Smoke from historic Canadian wildfires again triggers air alerts across U.S.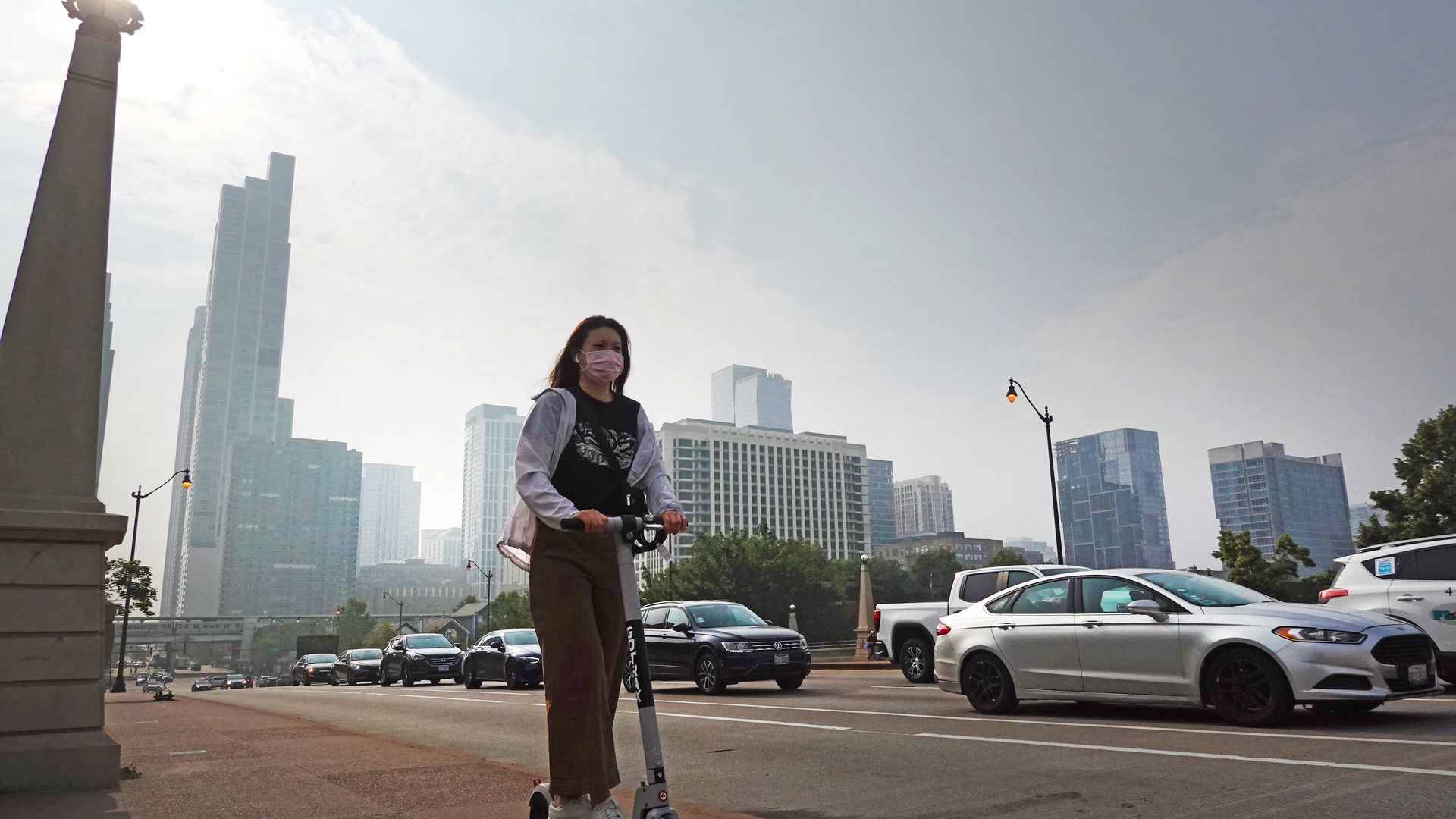 Smoke from unprecedented wildfires in Canada triggered poor air quality alerts over swaths of the U.S. again on Wednesday, with multiple cities reporting some of the worst air pollution levels of any major city around the world.
The latest: While continuing to choke the Great Lakes region and the upper Midwest Wednesday, the low-lying smoke also drifted southeast and began affecting Ohio Valley and Mid-Atlantic cities.
Why it matters: Smoke from unprecedented Canadian wildfires, which have been exacerbated by human-caused climate change and global warming, has repeatedly choked North American cities this summer, and additional rounds of smoke may follow.
Threat level: Inhaling wildfire smoke when its present in high concentrations at ground level can cause serious health complications and is especially dangerous for elderly populations and people with heart ailments or asthma.
By the numbers: Chicago had the second worst air quality for major cities around the world Wednesday with a 181 — or a code red — on the Air Quality Index (AQI), which is considered dangerous for sensitive groups.
Zoom in: The Cleveland skyline couldn't be seen from live cameras positioned just a few miles from the shore on Wednesday, while visibility at the city's international airport fell to 1.25 miles multiple times throughout the day.
The big picture: Winds have also carried the smoke across the Atlantic Ocean over to Europe, where the sun was partially shrouded in areas of Portugal and Spain on Tuesday.
Go deeper: Heatwave affects 45 million people from Southwest to Miss. Valley
Go deeper