What to know about malaria after U.S. cases were reported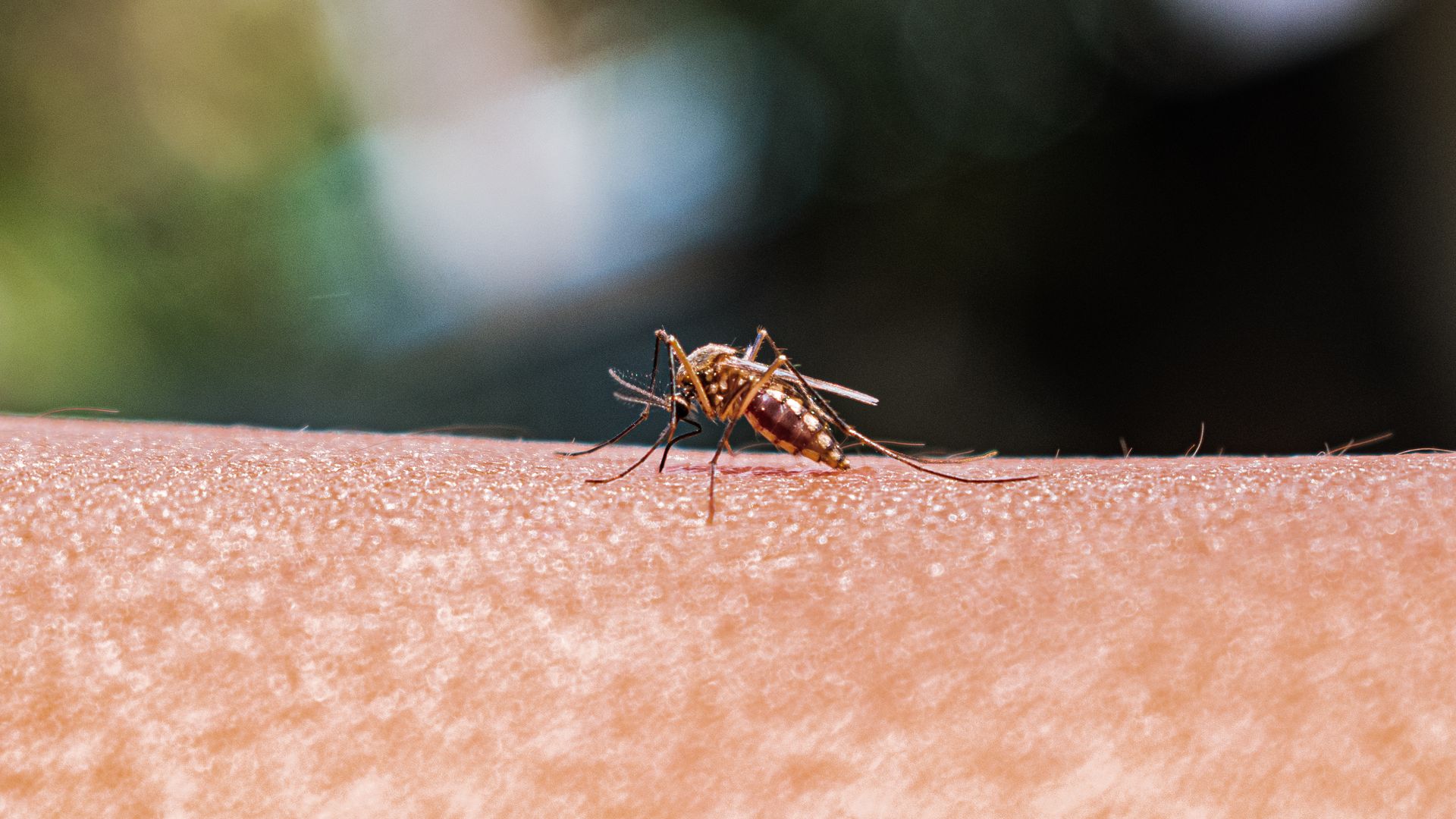 Malaria spread by mosquitos has been detected in the U.S. for the first time in two decades.
The big picture: While there's concern over a potential rise in cases amid increased summer travel, the risk of contracting malaria in the U.S. remains extremely low.
Driving the news: The Centers for Disease Control and Prevention announced Monday that four people in Sarasota County, Florida, and a person in Cameron County, Texas, contracted the disease between late May to late June through local transmission.
"All patients have received treatment and are improving," the CDC said.
Of note: There are other mosquito-borne illnesses that are potential threats this summer across the Americas, including dengue, zika and chikungunya, the World Health Organization warned in April.
Symptoms include sudden fever, joint pain, headaches and a rash. Most cases are mild but tend to be more severe in newborns, older people and those with underlying conditions, such as diabetes.
What is malaria?
Malaria is a serious and potentially fatal disease transmitted through the bite of an infective female anopheline mosquito, according to the CDC.
The disease is caused by any of five species of the protozoan parasite of the genus Plasmodium.
There are more than 240 million cases of malaria across the globe each year, though 95% occur in Africa, per the agency.
How does malaria spread?
The disease doesn't typically spread person-to-person — it's contracted when someone is bitten by a mosquito carrying malaria parasites.
Though rare, it can also be transmitted from mother to fetus or to a newborn through blood transfusion, organ transplantation or unsafe needle-sharing practices, according to the CDC.
Almost all cases of malaria in the U.S. come from abroad and occur in people traveling from countries with malaria transmission, many from sub-Saharan Africa and South Asia, per the CDC.
Most travel-related cases of malaria in the U.S. are diagnosed during summer and early fall.
By the numbers
Malaria cases continued to rise between 2020 and 2021, though at a slower rate than from 2019 to 2020, according to the World Health Organization's 2022 report.
The global tally of malaria cases reached 247 million in 2021.
About 2,000 malaria cases are usually diagnosed in the U.S. every year, but the infections are typically contracted in other countries, the CDC noted in its alert Monday on the five news cases.
The previous U.S. outbreak occurred in 2003 in Palm Beach County, Florida, when eight malaria infections were confirmed.
What are the symptoms?
Malaria is considered a medical emergency and should be treated accordingly, per the CDC.
Infants, children under 5, pregnant women, travelers and people with HIV or AIDS are at higher risk of severe infection, according to the WHO.
Those suspected of having malaria need to be evaluated within 24 hours of presenting symptoms.
Clinical manifestations include fever, chills, headache, myalgia and fatigue. Nausea, vomiting and diarrhea may also occur.
For most people, symptoms begin 10 days to 4 weeks after infection, although a person may feel sick as early as 7 days or as late as 1 year after infection.
Malaria could progress to a life-threatening stage if not treated promptly, and could include in mental status changes, seizures, renal failure, acute respiratory distress syndrome and coma, the CDC said.
Is there a vaccine?
There is no completely effective malaria vaccine.
But the WHO now recommends a malaria vaccine for children at risk. The approval comes after an ongoing pilot program launced in 2019 in Ghana, Kenya and Malawi, in which nearly 1.5 million children received a first dose.
More than a dozen vaccine candidates are now in clinical development. Progress has lagged due to several obstacles, including the "lack of a traditional market, few developers and the technical complexity of developing any vaccine against a parasite," per the CDC.
Can you prevent malaria?
Malaria can be prevented by avoiding mosquito bites and by taking medicines, according to the WHO.
The agency recommends talking to a doctor about taking medication such as chemoprophylaxis before traveling to areas where the disease is common.
The WHO also suggests avoiding bites by using mosquito nets when sleeping in places where malaria is present; using repellents (containing DEET, IR3535 or Icaridin) after dusk; using coils and vaporizers; wearing protective clothing; and using window screens.
Go deeper: "Mosquito days" are getting more common nearly nationwide
Go deeper