WHO warns Americas could see high rates of dengue and chikungunya this summer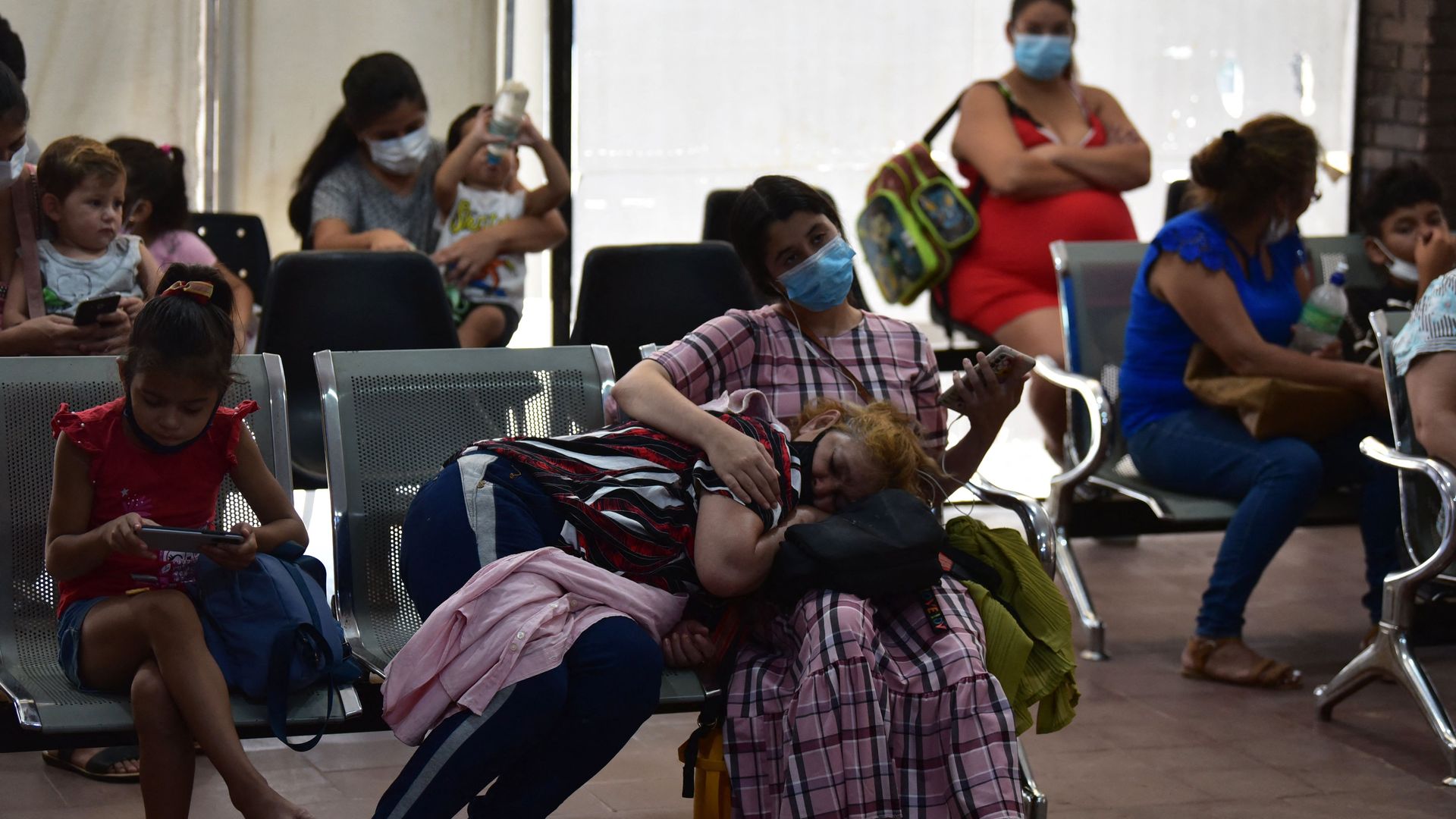 The World Health Organization is warning that this summer could see alarming rates of dengue and chikungunya across the Americas.
The big picture: Climate change has worsened the spread of mosquito-borne illnesses in many parts of the world.
Higher temperatures favor the life cycle of the mosquitoes that carry the viruses, said José Luis San Martín, regional adviser for dengue prevention and control for the Pan American Health Organization, which is part of the WHO.
"In Central America, the Caribbean, Mexico, and the southern U.S. we'll very likely be seeing intense transmission of the disease as we enter the second half of the year," San Martín told Axios Latino.
Paraguay, where summer just ended, is facing what experts have called one of the worst chikungunya outbreaks in South America. At least 115 people have died in the country this year.
Data shows weekly chikungunya cases in the Western Hemisphere have reached record numbers this year, following an upward trend from the previous year.
Reported weekly dengue cases in the Americas so far this April are 36% greater than the same period's average of the last five years. They will likely continue to rise, San Martín said.
For example, the U.S. last year reported more than 1,100 dengue infections, while in 2020 and 2021 it only had about 300 and 100, respectively.
What to know: Chikungunya, zika, and dengue are spread by the Aedes aegypti and Aedes albopictus mosquitoes.
Symptoms include sudden fever, joint pain, headaches, and a rash. Most cases are mild but tend to be more severe in newborns, older people, and those with underlying conditions such as diabetes.
Nausea and vomit are warning signs that would warrant a hospital visit, San Martín added.
What to do: Protections against these illnesses include using mosquito repellent, long-sleeve coverings, and installing window screens, the U.S. Centers for Disease Control and Prevention says.
It's also important to get rid of stagnant water and accumulated trash because they attract the virus-carrying mosquitoes that can lay eggs there.
"One of the great challenges of these illnesses is that human conduct plays a major role: everyone needs to act to get rid of breeding grounds," per San Martín.
Of note: Dengue, zika and chikungunya are among what health officials worldwide call "neglected tropical diseases."
Such diseases affect more than 1 billion people worldwide — mostly impoverished communities with inadequate sanitation — but don't receive much attention or funding, the WHO says.
There are no antiviral treatments or preventative immunizations for most of these diseases, though some vaccines are in the pipeline.
Subscribe to Axios Latino to get vital news about Latinos and Latin America, delivered to your inbox on Tuesdays and Thursdays.
Go deeper