U.S. envoy says he doesn't believe Netanyahu will advance entire judicial overhaul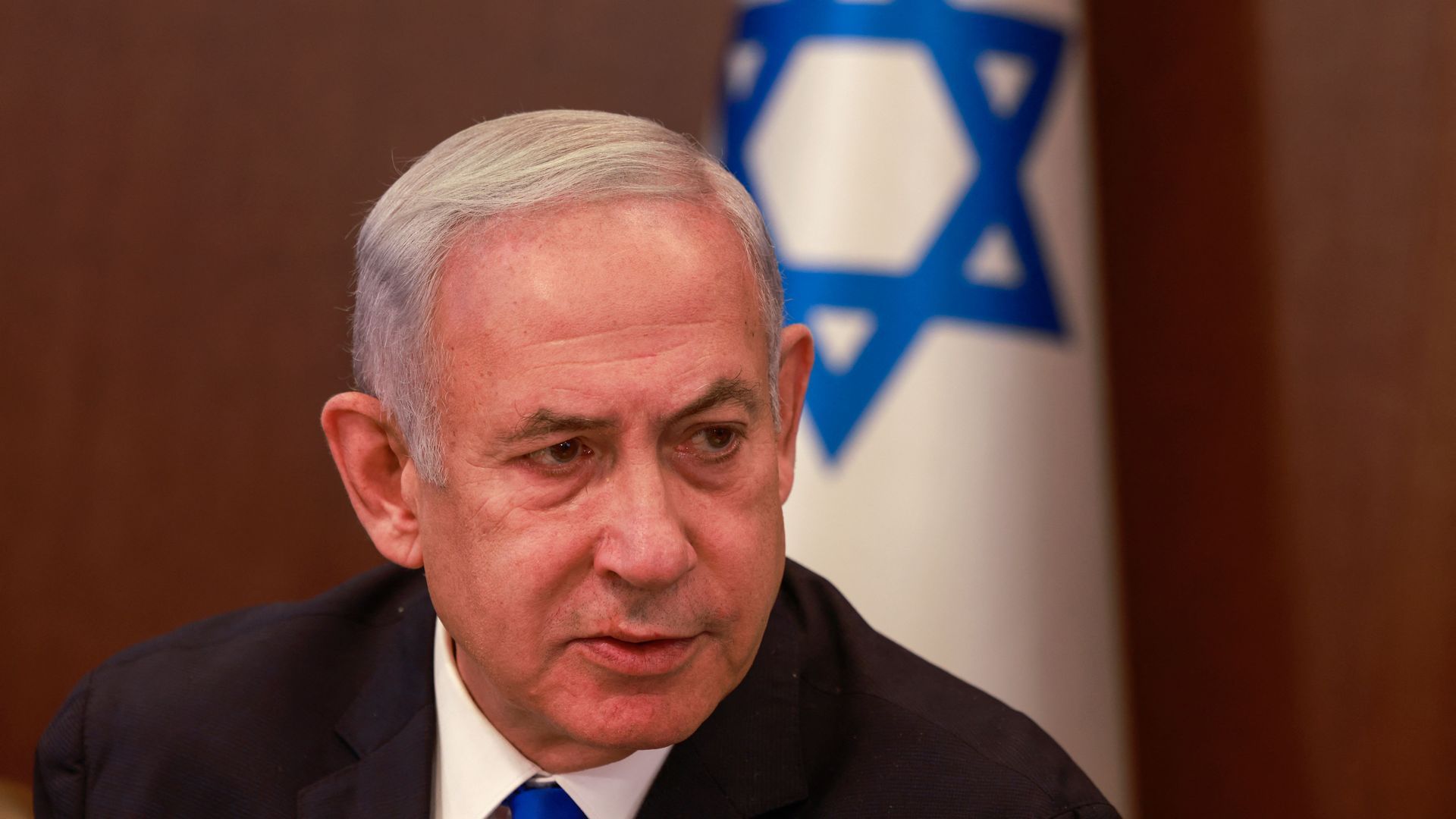 U.S. Ambassador to Israel Tom Nides said in a virtual briefing to the Jewish Democratic Council of America (JDCA) on Tuesday that he doesn't believe Israeli Prime Minister Benjamin Netanyahu will move forward with the entire judicial overhaul plan unilaterally because the public reaction will be "dramatic."
Why it matters: Netanyahu suspended the legislation in late March following mass protests in Israel and significant private and public pressure by the Biden administration, which urged the Israeli government to find a broad consensus on judicial reform.
But after talks between the prime minister's coalition and the opposition collapsed earlier this month, Netanyahu announced he will move forward with the plan unilaterally.
State of play: Netanyahu's coalition this week started discussions in the Knesset about legislation that would end the Supreme Court's oversight of elected officials' actions and policies. It would also end the high court's ability to strike down government decisions and appointments on the basis of "reasonability."
The organizers of the anti-government protest movement announced on Tuesday they will rally against the government's decision at the Tel Aviv international airport next week in an attempt to halt its operations.
What they're saying: Nides said on the call that while some of Netanyahu's coalition partners might have other objectives, he doesn't believe the prime minister really wants to move forward with the legislation, and would rather focus on the efforts to counter Iran and get normalization agreements with Arab countries.
"So my hope is, and my belief is, they will not do everything unilaterally because I think the reaction here will be quite dramatic," Nides said.
Go deeper