Israel's Netanyahu says he will resume judicial overhaul after talks collapse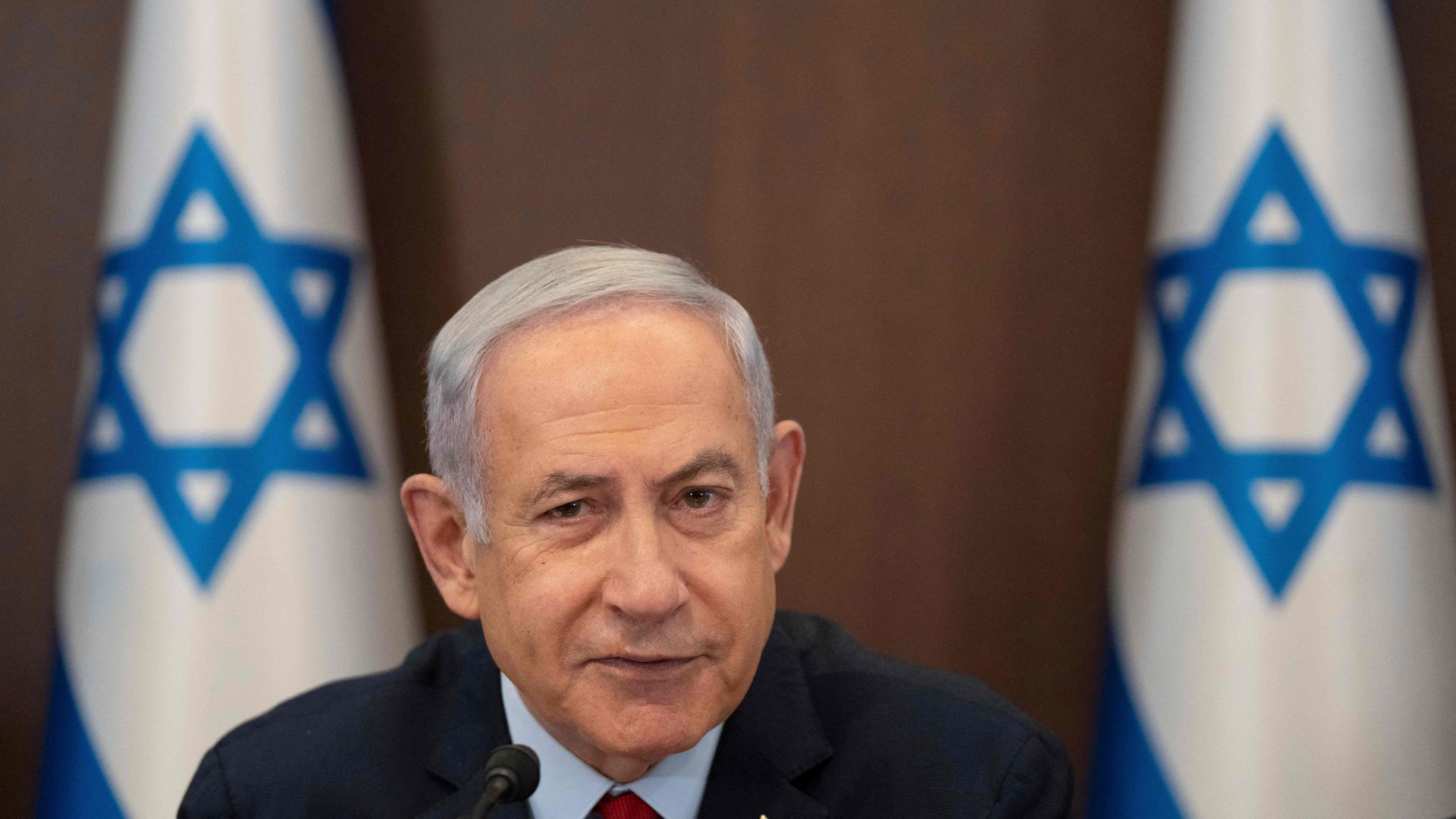 Israeli Prime Minister Benjamin Netanyahu announced during a cabinet meeting on Sunday that this week he will unilaterally resume the legislation process of the government's controversial plan to weaken the Supreme Court and other democratic institutions.
Why it matters: Resuming the legislation process without an agreement with the opposition on the judicial overhaul is expected to give new momentum to the anti-government protests and reignite internal political tensions. It will also likely increase tensions between the Biden administration and Netanyahu's far-right government.
Flashback: Following mass protests and U.S. pressure, Netanyahu in late March suspended the judicial overhaul to allow for negotiations between his coalition and the opposition to take place under the auspices of President Isaac Herzog.
President Biden called on Netanyahu to "walk away" from the judicial overhaul plan and to work on getting a broad consensus for the legislation.
Biden said at the time he was not going to invite Netanyahu to the White House in the near future and hinted this was connected to U.S. concerns about the judicial overhaul.
Driving the news: Netanyahu on Wednesday tried to conduct a parliamentary maneuver to delay the formation of the committee that appoints judges.
Netanyahu's effort failed, but opposition leaders Yair Lapid and Benny Gantz announced they were suspending the negotiations with the coalition on the judicial overhaul until the coalition appoints its representative to the committee.
What they're saying: "We will start this week to take practical steps to fix the judicial system… in a responsible and measured manner…, according to the mandate we got from the voters," Netanyahu said at the beginning of Saturday's cabinet meeting.
Lapid in a tweet warned that if Netanyahu resumed the legislation unilaterally "he will discover that he is the prime minister of less than half of the people, with less than half of Israel's economy, security and the Knesset."
What to watch: Sources in the coalition said the plan is to move forward with legislation that would limit the Supreme Court's oversight of government actions and policies and will end the court's ability to strike down government decisions and appointments on the basis of "reasonability."
The coalition also wants to push forward a bill that would significantly limit the authority and power of legal advisers in government ministries and their ability to block steps they think are illegal.
Go deeper