Putin says organizers of Wagner rebellion "will be brought to justice"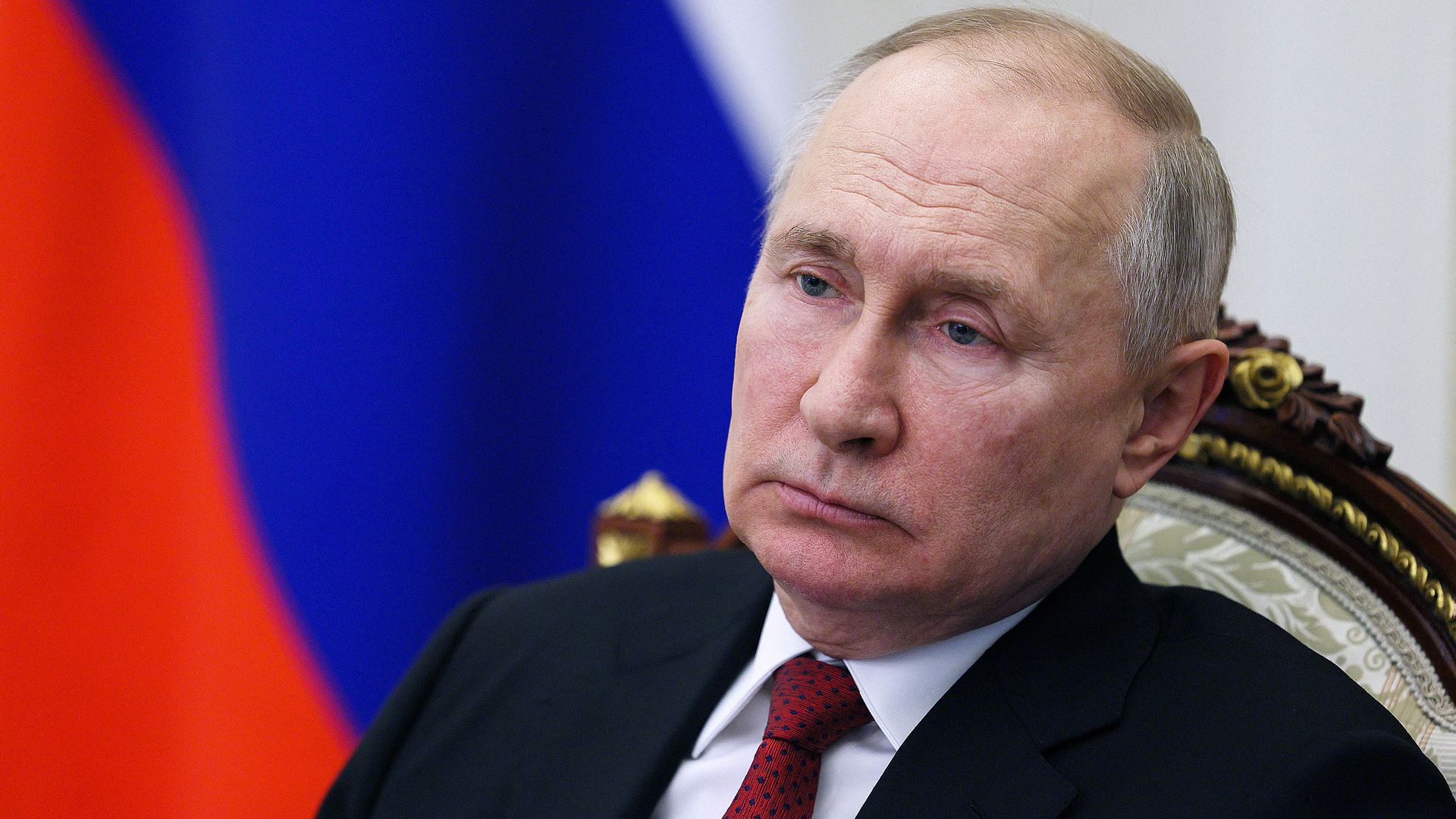 Russian President Vladimir Putin declared in a televised address on Monday that the organizers of a "rebellion" over the weekend would be "brought to justice," though he did not name Wagner Group leader Yevgeny Prigozhin directly.
Why it matters: The Kremlin announced this weekend that Prigozhin would be allowed to go into exile in neighboring Belarus as part of a deal to end his push toward Moscow, but Putin's comments suggest the oligarch-turned-warlord could still be punished.
Putin claimed Russian society and, in particular, the security services, had "saved Russia" through their loyalty and patriotism.
He also claimed that most Wagner fighters either did not take part in the rebellion or insisted it turn back. They will still be allowed to sign contracts to join the conventional military or "go back to your homes," Putin said.
Yes, but: "The organizers of this rebellion cannot but understand that they will be brought to justice. Everybody understands that. This is criminal activity, which is aimed at weakening the country, and this was a colossal threat to us," Putin said.
"Any kind of blackmail is doomed to failure," he added, calling the rebellion an act of "suicide" that played into the hands of Ukraine and its Western backers.
"They wanted Russian soldiers should kill each other, that service members and civilians be killed, and in the final analysis that Russia should fail," he said.
The other side: Prigozhin insisted today that his short-lived rebellion was not intended to overthrow the Russian government.
Prigozhin defended what he had called a "march of justice," saying it was intended to prevent the destruction of Wagner and protest against the way the war in Ukraine has been conducted, which he claimed to include a "huge number of mistakes."
Go deeper