Health workers start to feel optimism about industry, poll finds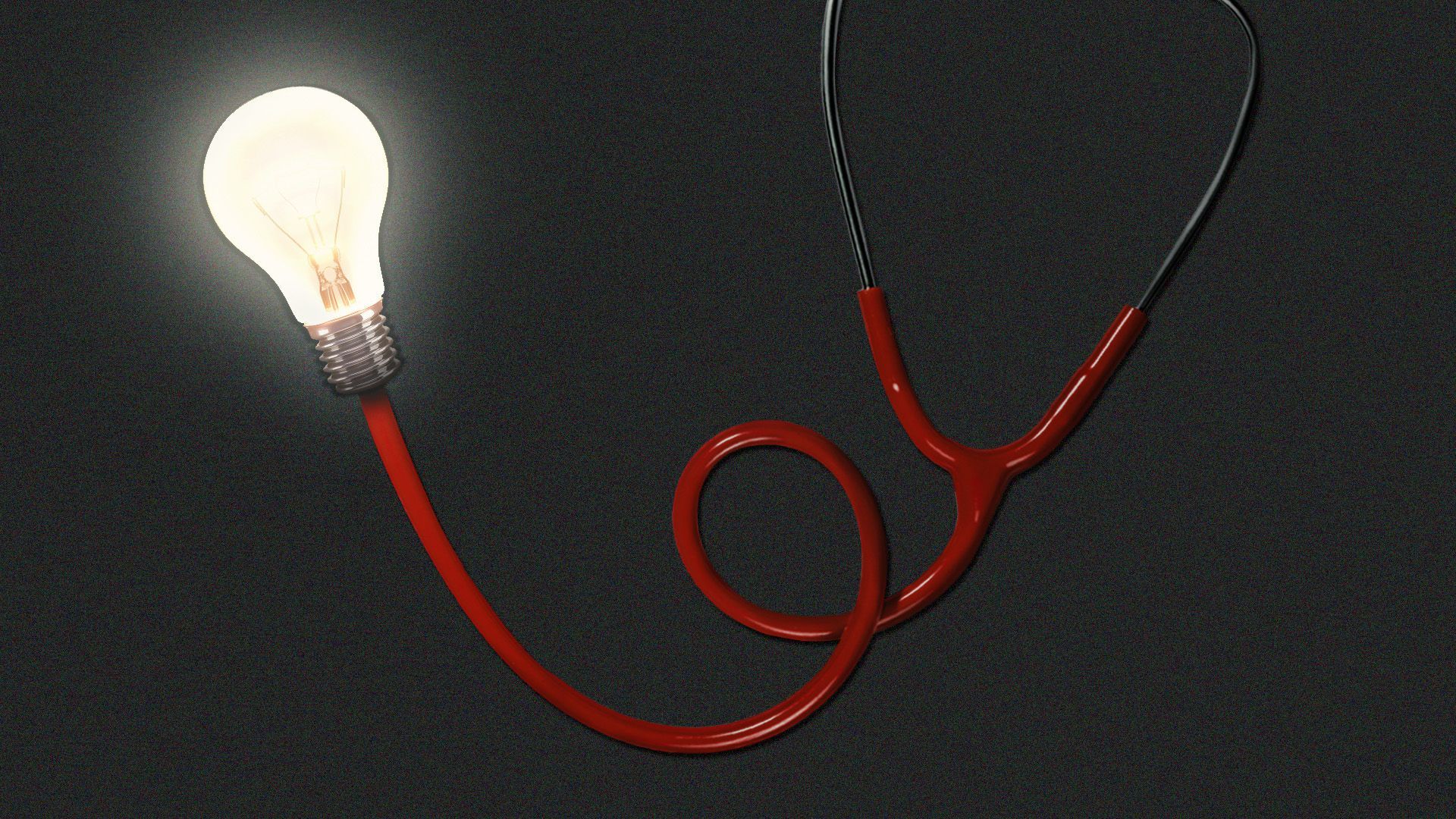 Health care workers who served on the front lines of the pandemic and suffered record levels of burnout are beginning to feel more optimistic about the medical profession, according to a Morning Consult poll shared first with Axios.
Why it matters: While there are still plenty of stressors, from misinformation to labor shortages, caseloads within inpatient settings have largely normalized.
The findings may also indicate that health workers believe they've gained some negotiating power coming out of the public health emergency, Ricky Zipp, a senior analyst at Morning Consult covering health, told Axios.
What they're saying: The pandemic "put issues in the health care system in the spotlight. We heard a lot about hospital staffing shortages. I don't know that before that a lot of everyday people were thinking in those terms about it," Zipp said.
"[Health care workers] were optimistic that this moment did provide leverage," he said. "There are a lot of challenges ahead, but multiple people I talked to were optimistic something can get done here and while the workers and companies are on opposing sides, there is some understanding that, particularly shortages do need to be addressed because they have such complicated ripple effects."
By the numbers: Nearly 3 in 5 health care workers said they are optimistic about the future of the medical industry.
3 in 5 said they have been mostly able to handle the stressors of work in the past six months.
Yes, but: Beyond staffing shortages and wage disputes, some hospitals are making cuts due to a rebalancing of patient volumes to new settings.
The poll indicated plenty of health workers still feel overwhelmed on the job, with 1 in 3 saying they've struggled to cope with the stressors of work in the past six months.
About 4 in 10 said they felt energized by the demands of their work in the past six months while roughly the same said they felt defeated. About half of those who said they felt defeated also said they have been affected by staff shortages.
The bottom line: About 3 in 5 health care workers said their facilities are capable of moving beyond the end of the public health emergency declaration and have an appropriate amount of PPE. More than half said their hospitals are prepared to handle future surges.
This is notable as health care workers polled during much of the pandemic voiced worries that their facilities wouldn't be prepared for future surges.
Go deeper