Reddit standoff prolonged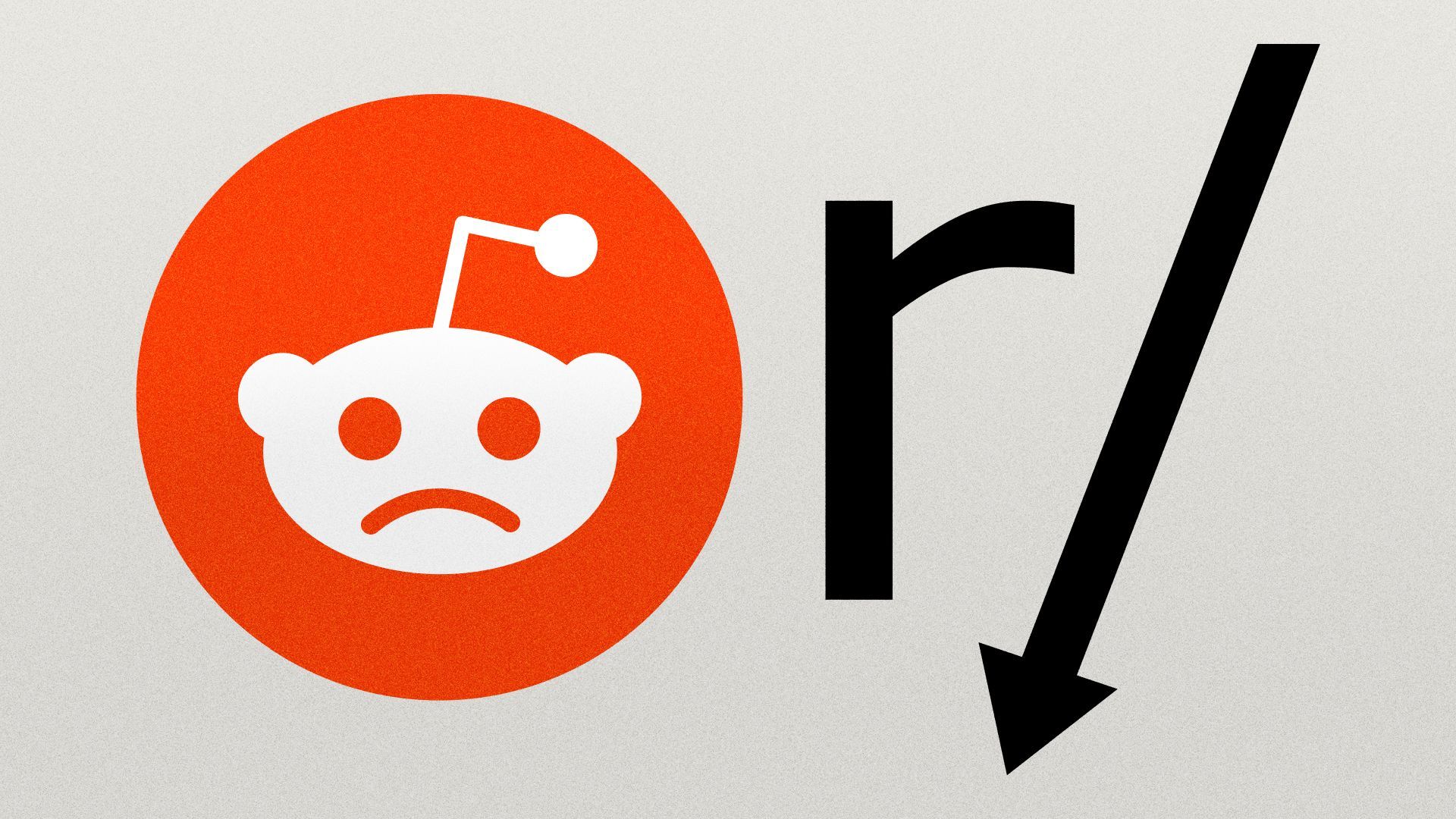 User protests against Reddit's plan to charge new fees to access its content are about to enter their third week.
Why it matters: Their actions — which range from turning thousands of large scale message boards private, to flooding some with only John Oliver content — have gone well beyond initial plans for a 48-hour "strike."
The coordinated campaigns are unfolding as the mega discussion platform plans to go public later this year.
And though CEO Steve Huffman has said revenue hasn't been impacted significantly, loyalty, when peeved, can hurt the value of a company as Target and Anheuser Busch have recently learned.
Catch up fast: Reddit announced changes to its API pricing in April, as a way to make money from its massive trove of user-generated content.
The mostly-ad driven company could secure tens of millions of dollars a year for outside apps that tap into its platform, aiding its prospects to become profitable and draw investor interest.
The global race to build AI platforms has injected extra urgency into Reddit's decision, given Google, OpenAI and Microsoft have already been using Reddit's data to train their chat bots and programs.
What they're saying: While acknowledging that the company "respects" its users' right to protest, Reddit's COO Jen Wong defended the decision this week to Axios' Kerry Flynn at an event in Cannes, France.
"We've probably gone the longest of anyone in having a free and open [access to our content]," Wong said.
Zoom out: Twitter, a few weeks prior to Reddit's announcement, introduced elevated API fees and faced similar levels of heavy criticism.
Because many startup platforms and independent services rely on data from large networks like Twitter and Reddit, the charges become a huge cost and hinders them from operating.
The other side: Apollo, a beloved Reddit browsing app, announced it would have to shut down due to the pricing.
Its creator, Christian Selig, pushed back on the narrative that developers weren't willing to pay, and called Reddit's pricing not "based in reality."
Other outside developers want more time to adjust to the changes and an ad revenue sharing model.
What to watch: Reddit will likely remain unmoved, and trust from the powerful and tight knit online community of users has been the casualty.
Go deeper
Go deeper