Oregon county sues fossil fuel companies over 2021 heat wave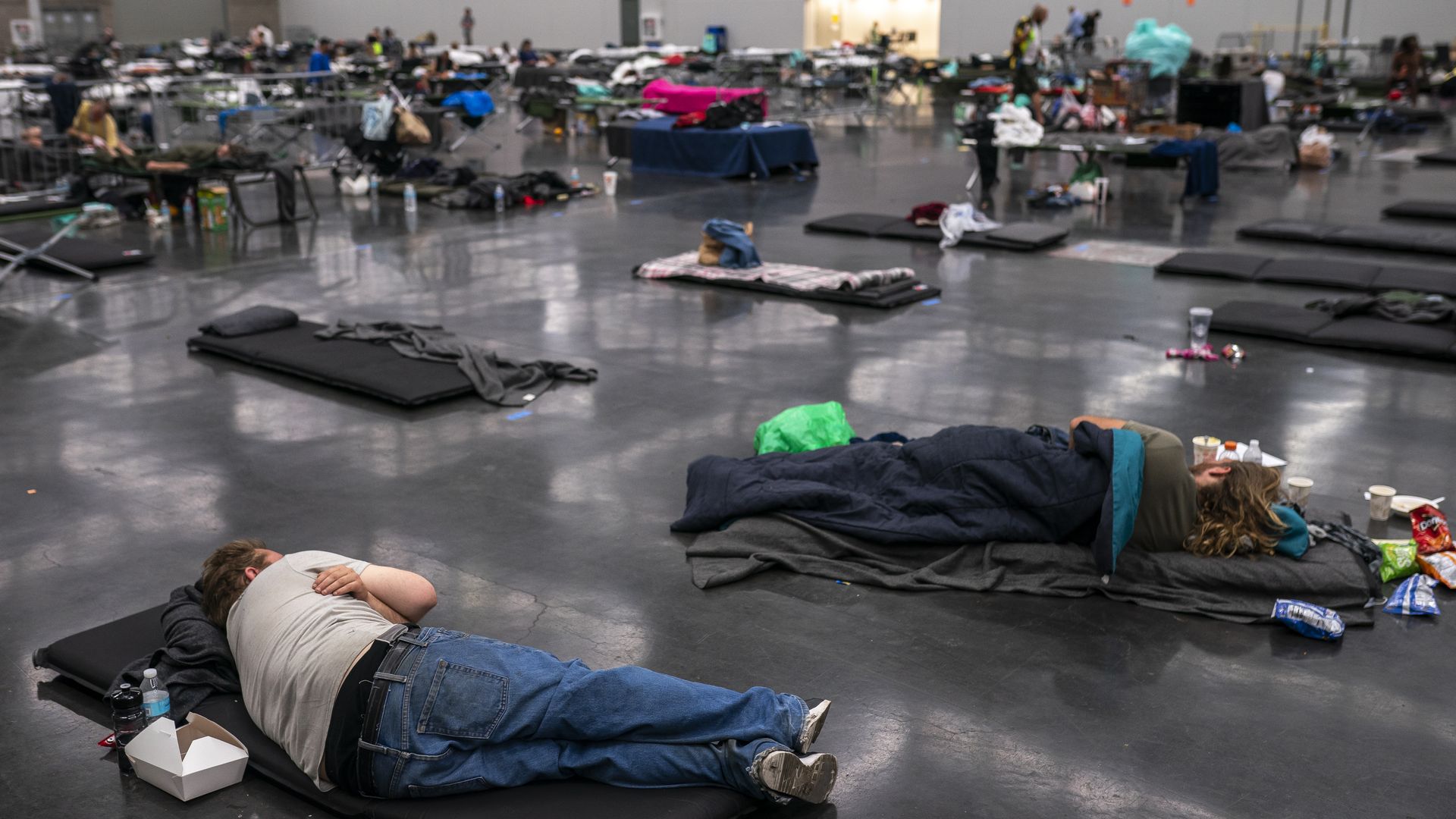 Multnomah County, Oregon — which contains most of Portland — filed a lawsuit Thursday against over a dozen fossil fuel companies and industry associations, seeking $50 million in actual damages from the June 2021 heat wave that blanketed the Pacific Northwest, sending temperatures up to 116° in the county.
Of note: The suit also seeks $1.5 billion in future damages and $50 billion to "weatherproof" the county against extreme heat.
Why it matters: Taxpayers paid for cooling centers and air conditioning, and for responses to heat-related health emergencies during the heat dome event, county officials say. This suit is similar to cases filed by other government entities, and comes shortly after the U.S. Supreme Court gave such plaintiffs a procedural win.
Details: The county says the scorching three days of heat two years ago killed 69 people, damaged property and cost taxpayers money.
The suit claims it was a "direct and foreseeable consequence" of the fossil fuel companies continuing to maximize coal and oil sales, even when they knew it would cause "catastrophic harm" globally and locally.
An attorney for Chevron Corp. called the claims baseless, novel and counterproductive to finding policy solutions, according to The Oregonian.
Context: Since 2017, state and local governments across the U.S. have filed more than two dozen cases claiming fossil fuel companies should be held accountable for the damage caused by climate change.
Some companies have denied the accusations and tried to get cases dismissed, but most have focused on moving them into federal court, arguing climate policy is regulated nationally.
In April, the Supreme Court allowed these cases to be heard in state court, a setback to fossil fuel companies.
The big picture: Local governments are looking to opioid and tobacco lawsuits as models. Many of those cases used state laws against making misleading product safety claims to win settlements, according to Korey Silverman-Roati, a senior fellow at Columbia University's Sabin Center for Climate Change Law.
He told Axios that if fossil fuel companies eventually wind up paying settlements, it could make the cost of doing business more expensive.
"As a result, it makes alternatives to fossil fuels more cost-competitive," he said. "It's not a direct result on climate change, but I think it would have a significant impact."
Separately, research done since the heat wave points to the likelihood of repeat events.
What's next: Multnomah County brought the suit in state court, but there's still a long legal road ahead.
Editor's note: This article has been updated with further comment from Korey Silverman-Roati, a senior fellow at Columbia University's Sabin Center for Climate Change Law.
Go deeper