Phoenix is emerging as the city of the future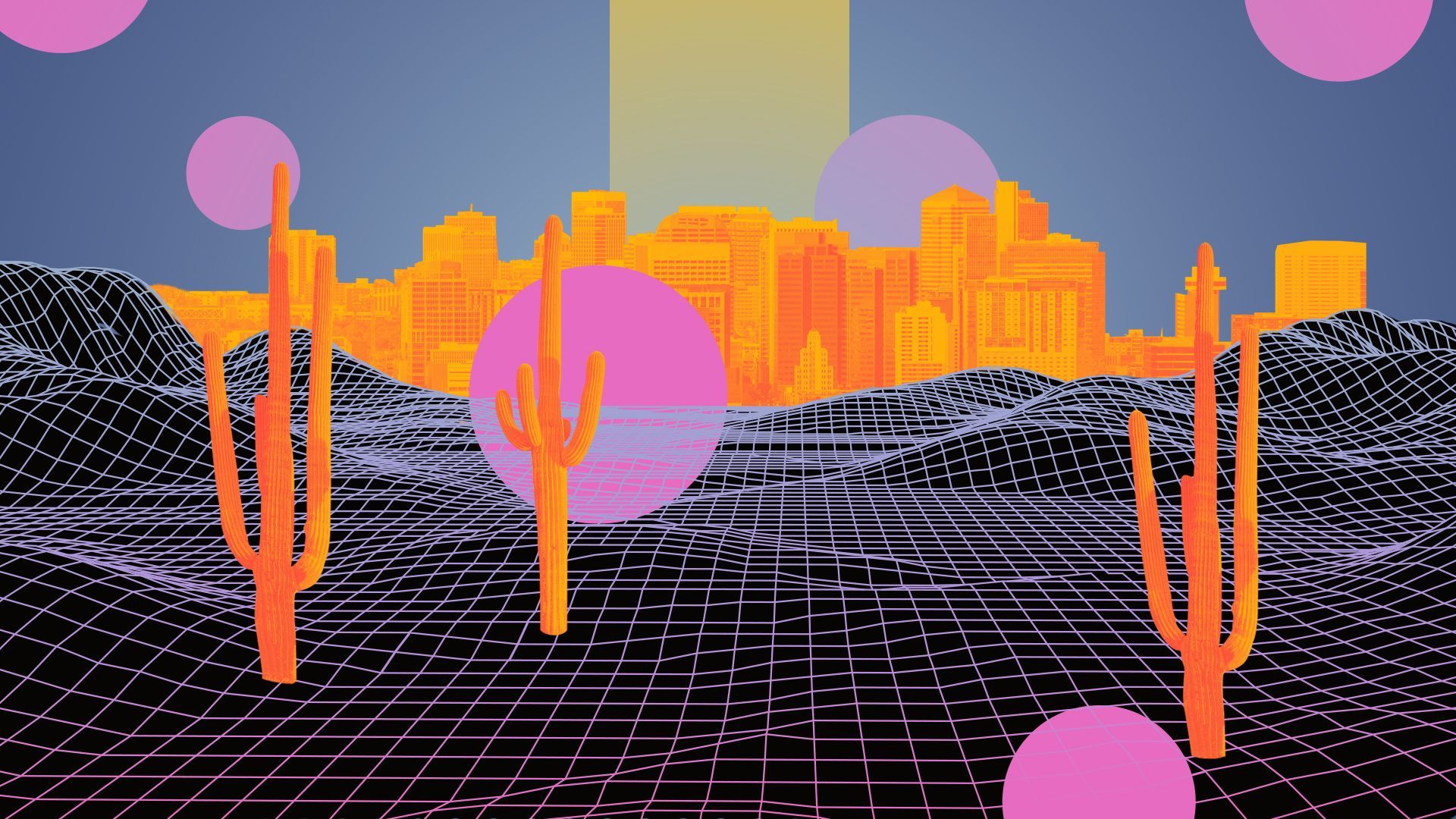 Phoenix is having a moment.
Recent major investments in computer chip manufacturing and electric and autonomous vehicles have made it the overnight darling of the U.S. innovation elite.
Why it matters: The broad attention is showing the world what local leaders have spent the past half-century trying to prove: This desert city can be a major player in global tech and manufacturing.
State of play: Arizona has attracted more semiconductor investment since 2020 than any other U.S. state — driven mainly by Taiwan Semiconductor Manufacturing Co.'s $40 billion facilities in north Phoenix.
Semiconductors are used in just about every electronic device — including electric and autonomous cars, fields in which Phoenix is also thriving.
Waymo has been testing its self-driving vehicles in metro Phoenix since 2017.
It recently doubled its local ride-hailing service area to cover 180 square miles, the largest fully autonomous service area in the world.
Five EV manufacturers have set up shop in Arizona since 2016, per the Arizona Commerce Authority.
How it happened: Government and business leaders pledged to diversify Phoenix's construction-based economy after it collapsed during the 2008 housing crash.
They formed the Arizona Commerce Authority, offered incentives and relaxed regulations to lure new companies.
Yes, but: Those moves were built on the back of decades of groundwork, strategic investments — and maybe some dumb luck too.
Flashback: Metro Phoenix was home to several U.S. Air Force and Navy training bases during World War II, which made it a natural fit for post-war military manufacturing.
Meanwhile: The area has invited auto companies to test their products here for decades.
General Motors, Goodyear, Ford, Chrysler and others established proving grounds on the outskirts of town in the 1940s and 1950s.
Many still exist and are now used to test electric and autonomous vehicles.
What's next: Homegrown innovation.
Intel has been around long enough to see some of its engineers leave and start their own ventures. For example: Footprint, a Gilbert, Arizona-based company designing alternatives to plastic food packaging.
Venture capitalists are finally taking the city's startup scene seriously. In 2015, Arizona companies secured $396 million in VC money, per PitchBook. By 2018, that number had ballooned to $2.5 billion — though investments have slowed since.
Reality check: How far Phoenix's national star rises depends on the city confronting some daunting challenges.
Go deeper