Tesla's EV charging connector is the VHS of our time — in a good way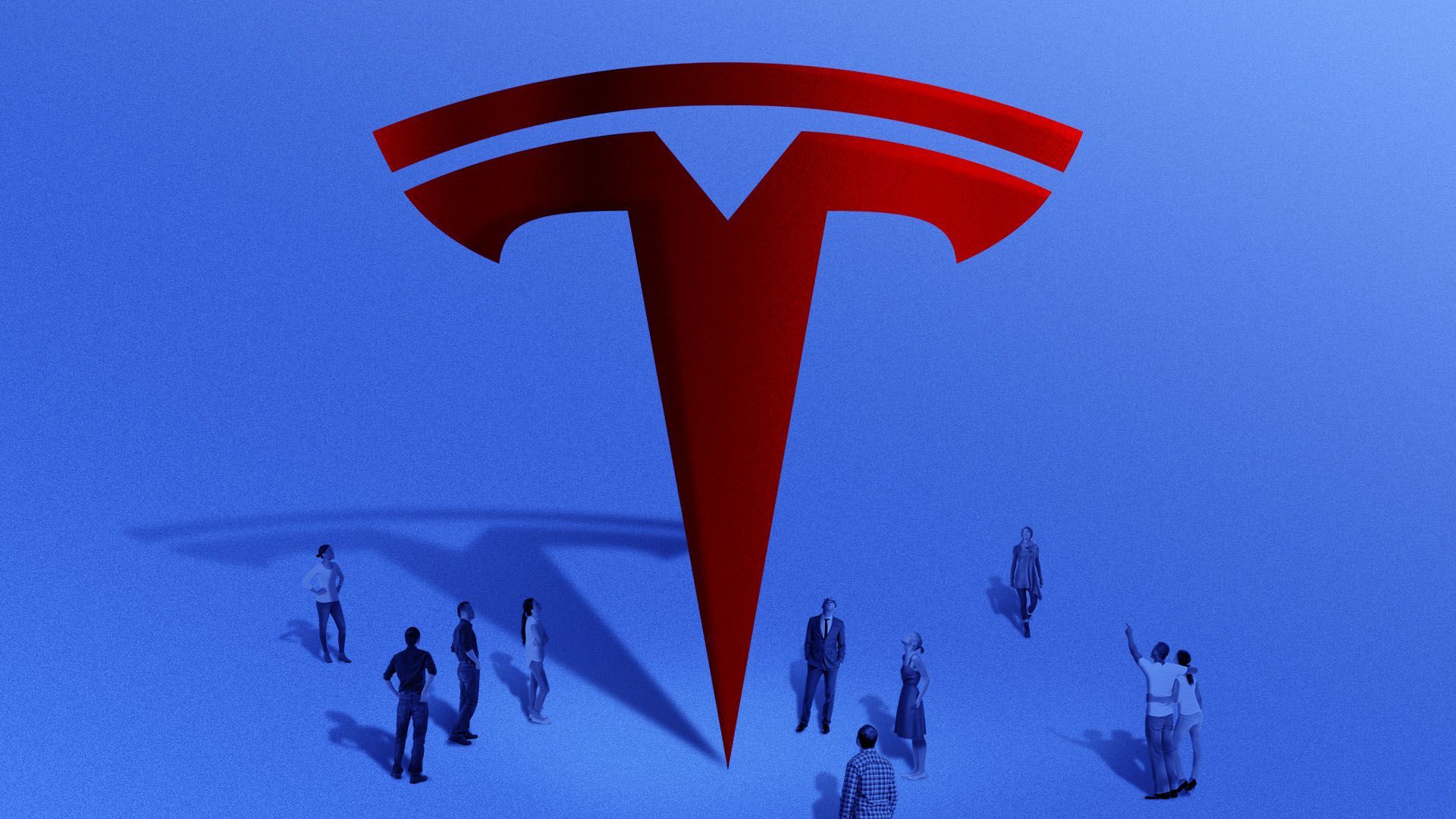 Call it the VHS-vs-Betamax battle of our generation — and in this case, Tesla is looking more and more like the victor.
State of play: Electric vehicle startup Rivian on Tuesday became the latest automaker to say it'll switch to Tesla's preferred EV charging connector, following in the footsteps of General Motors and Ford.
And Hyundai today said it's considering the same thing.
Why it matters: Today's EV charging infrastructure is split into two not-compatible-without-an-adapter camps: Tesla's North American Charging Standard (NACS) and everyone else's Combined Charging System (CCS).
Without a convergence into one standard, there's a risk of a bifurcated landscape in which some vehicles can't charge at certain stations without a clunky adapter costing potentially hundreds of dollars.
Tesla's connector is attractive for multiple reasons, including the company's network of 45,000+ Superchargers — among the industry's fastest — and the fact that it's "more compact and lighter, making it easier for motorists to use," Reuters reports
Driving the news: Rivian, which has long been billed by its supporters as a threat to Tesla's EV market share, said it'll make the NACS port standard in its vehicles beginning in 2025.
And, like GM and Ford in recent weeks, Rivian signed a deal to "enable our existing and future customers to leverage Tesla's expansive Supercharger network," Rivian CEO RJ Scaringe said in a statement.
The impact: The industry's movement to rally around the Tesla system will likely trigger "significant investment in expanding the number of NACS charging stations and ports in the U.S.," according to KPMG global head of automotive Gary Silberg.
But, but, but: Hyundai President Jaehoon Chang told analysts that the company will consider adopting the Tesla format, yet noted that Hyundai's vehicles are capable of charging at a faster rate than Tesla's chargers can handle, CNBC reported.
"That's what we will look into from the customer's perspective," Chang said.
Meanwhile, EV charging station companies Blink Charging, ChargePoint and Tritium said last week that they'll offer Tesla's connector in various applications.
💭 Nathan's thought bubble: Transitioning to EVs is hard enough, so it makes sense to converge on one connector to smooth the path.
P.S. To all the kids out there: VHS tapes were how we used to watch movies at home before DVDs, which were how we used to watch movies at home before streaming... And Betamax was a more expensive version of VHS.
Go deeper