Messi's first match with Inter Miami set for July 21, owner says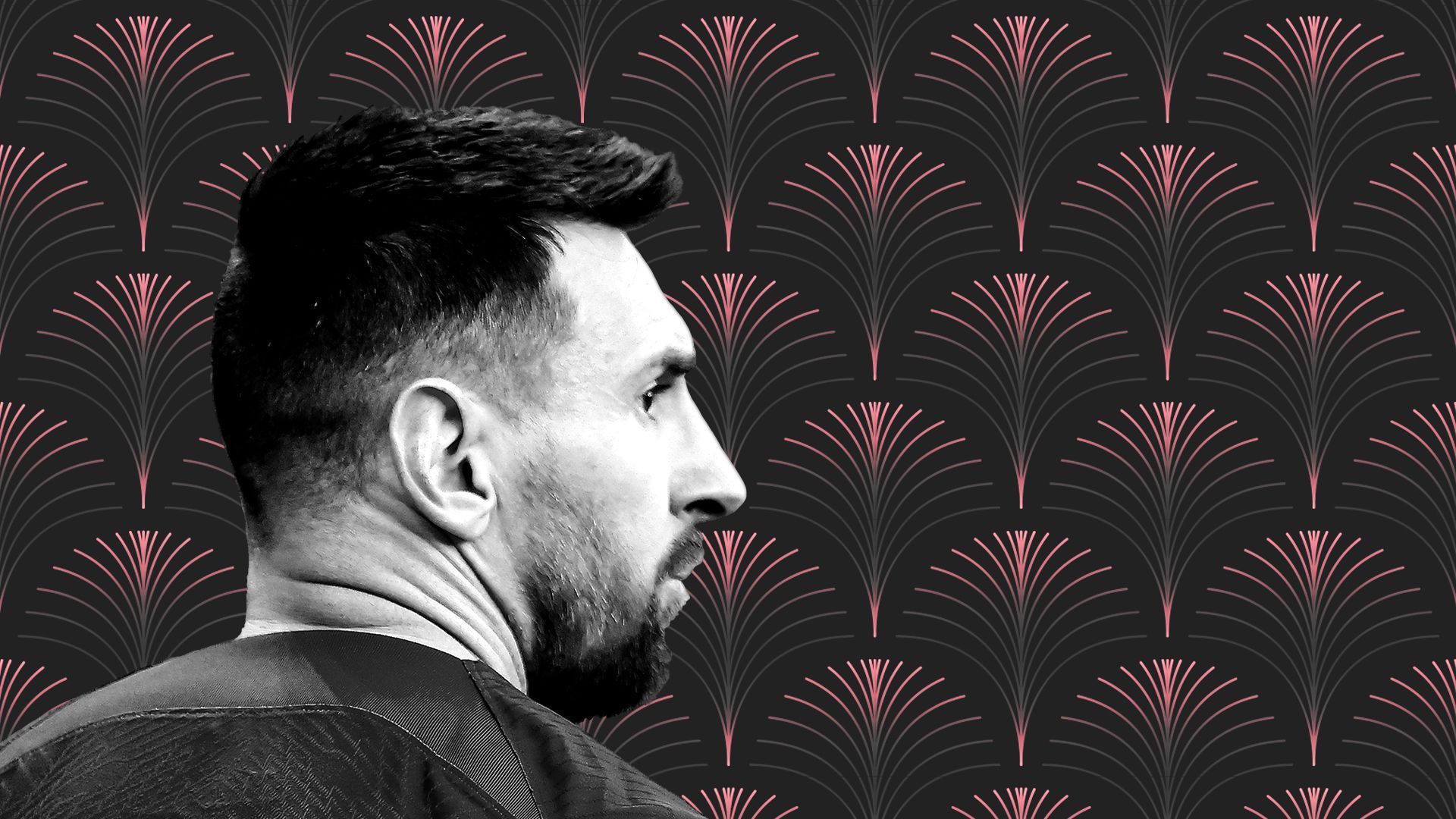 Lionel Messi is expected to make his Major League Soccer debut with Inter Miami CF July 21 during a home game against Cruz Azul in the Leagues Cup, the team's managing owner, Jorge Mas, said Monday.
What's happening: Mas gave details about how he recruited the superstar soccer player in a call with several reporters who cover the team.
Details: Mas said Messi's deal is for two-and-a-half years with an option for 2026.
His player package over time is worth between $50 million and $60 million per year when averaged out.
Messi will also get an ownership stake in Inter Miami.
Messi also has pending deals with Apple, Adidas and potentially Fanatics.
There is no direct subsidy from MLS.
Messi did not request any other players, but Inter Miami intends to sign Sergio Busquets imminently as a designated player, plus some of Messi's other prior teammates, for a total of three to five players this summer.
Go deeper: MLS is not making any changes in the roster rules to accommodate Messi.
The parties have agreed to terms but still have to finalize details, execute paperwork and arrange visas.
The team has narrowed its search for a coach to three finalists.
The team's current home, DRV PNK Stadium in Fort Lauderdale, is being expanded at the corners to add roughly 3,000 — 3,200 seats.
A larger stadium, Miami Freedom Park, is expected to open in summer or fall of 2025.
Zoom out: Mas, who has not spoken to the press in about a year and a half to keep negotiations quiet, said he dealt primarily with Messi's father and agent Jorge Messi beginning in Barcelona in 2019.
Mas, along with team co-owners, his brother Jose and former soccer player David Beckham, led recruitment efforts.
A documentary is being made that will show how they recruited the superstar.
Mas spoke with Lionel Messi after the deal was finalized. Messi has asked many questions about the sporting side of the team, such as its predicted trajectory over the next few years, the U.S. Open Cup and what it would take to win.
Go deeper