Gifts for dads this Father's Day lag behind Mother's Day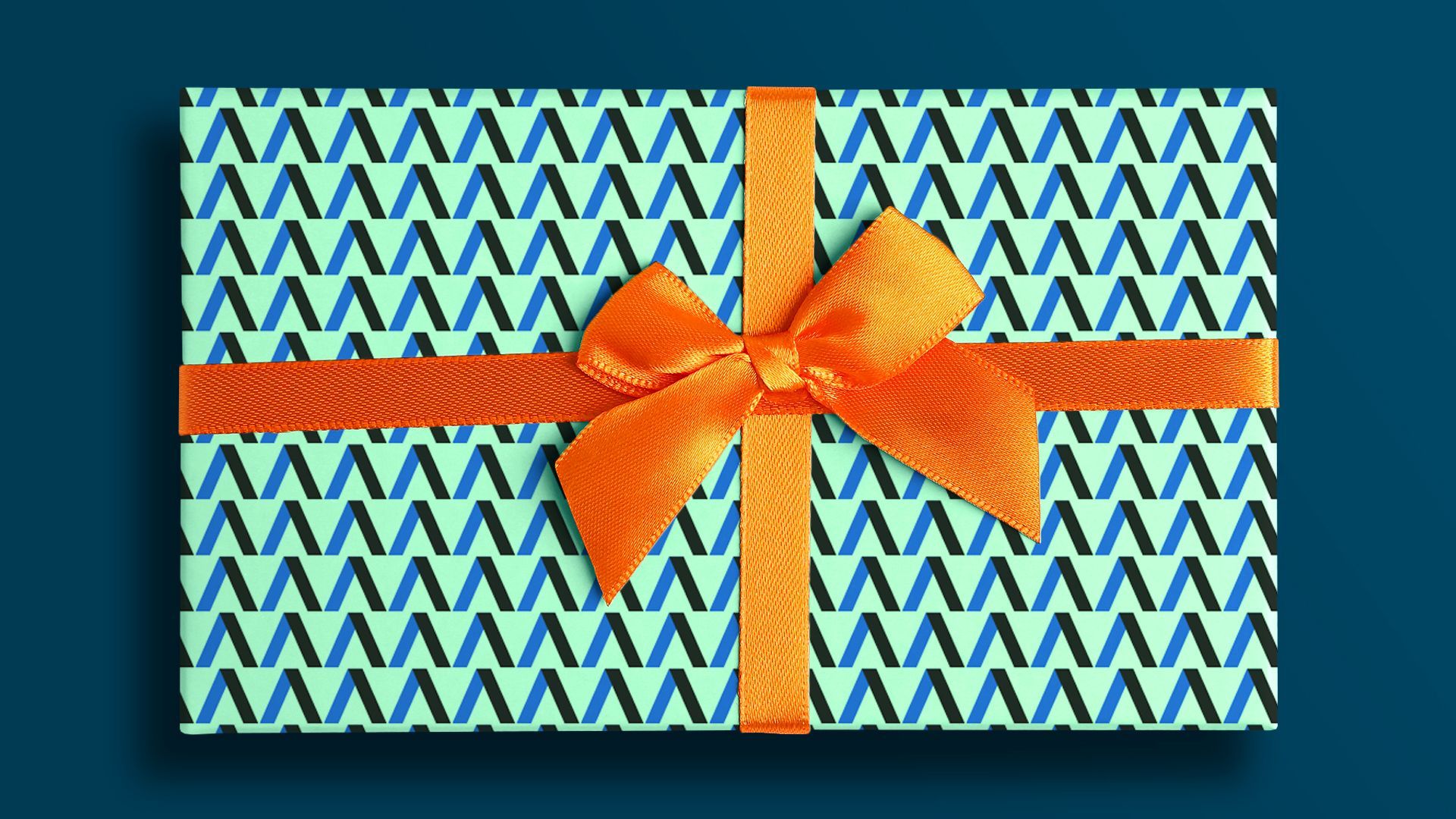 The amount spent on Father's Day gifts doesn't come close to Mother's Day spending.
The big picture: Consumers are expected to spend nearly 36% or $12.8 billion less on dads than they did on moms last month, according to projections from the National Retail Federation's annual surveys.
Despite the difference, consumers are expected to spend a record $22.9 billion on dads, up from $20 billion last year and exceeding the 2021 record of $20.1 billion, the retail group's survey found.
By the numbers: Three-quarters of consumers plan to celebrate Father's Day this year compared to 84% of U.S. adults who planned to celebrate Mother's Day.
Consumers expect to spend a record $196.23 on average on dad up from the past record of $174.10 in 2021, NRF's survey of 8,414 U.S. adults found.
The average amount is nearly $78 less than the $274.02 spent on moms this year.
The most popular Father's Day gifts are greeting cards (61%), clothing (55%), a special outing such as a meal (52%), gift cards (48%) and personal care items (32%), the survey found.
Yes, but: Inflation is the main driver of this year's increased gift spending, Bankrate senior industry analyst Ted Rossman told Axios.
"It feels like given inflation everything has to be up," Rossman said. "I also think that there is pent-up demand coming out of the pandemic, especially for experiences like dining, concerts and sporting events."
The NRF survey found 29% of those celebrating Father's Day plan to give experiences gifts, up from 25% last year.
Flashback: Mother's Day has been an official holiday since 1914. It took until 1972 before Father's Day was added to the list when President Richard Nixon signed it into law.
Between the lines: Kelly Goldsmith, a Vanderbilt University marketing professor who studies consumer behavior, said much has changed since the first Mother's Day was celebrated in 1908 when mothers were primarily homemakers.
Even though family dynamics and gender roles have changed substantially over time, many mothers "still carry a domestic work burden that goes unrecognized," Goldsmith told Axios.
Lee McPheters, a research professor of economics at Arizona State University, said in an interview that's why fewer people opt to participate in Father's Day and spend less "likely has something to do with the powerful biological and even cultural links that children feel to their mothers."
"Moms do a lot for the family and the kids," Rossman said. "I'm a dad myself and I feel like Father's Day is kind of a lesser holiday than Mother's Day."
More from Axios:
Go deeper