Surfside Condos that collapsed in 2021 were not up to code, investigators say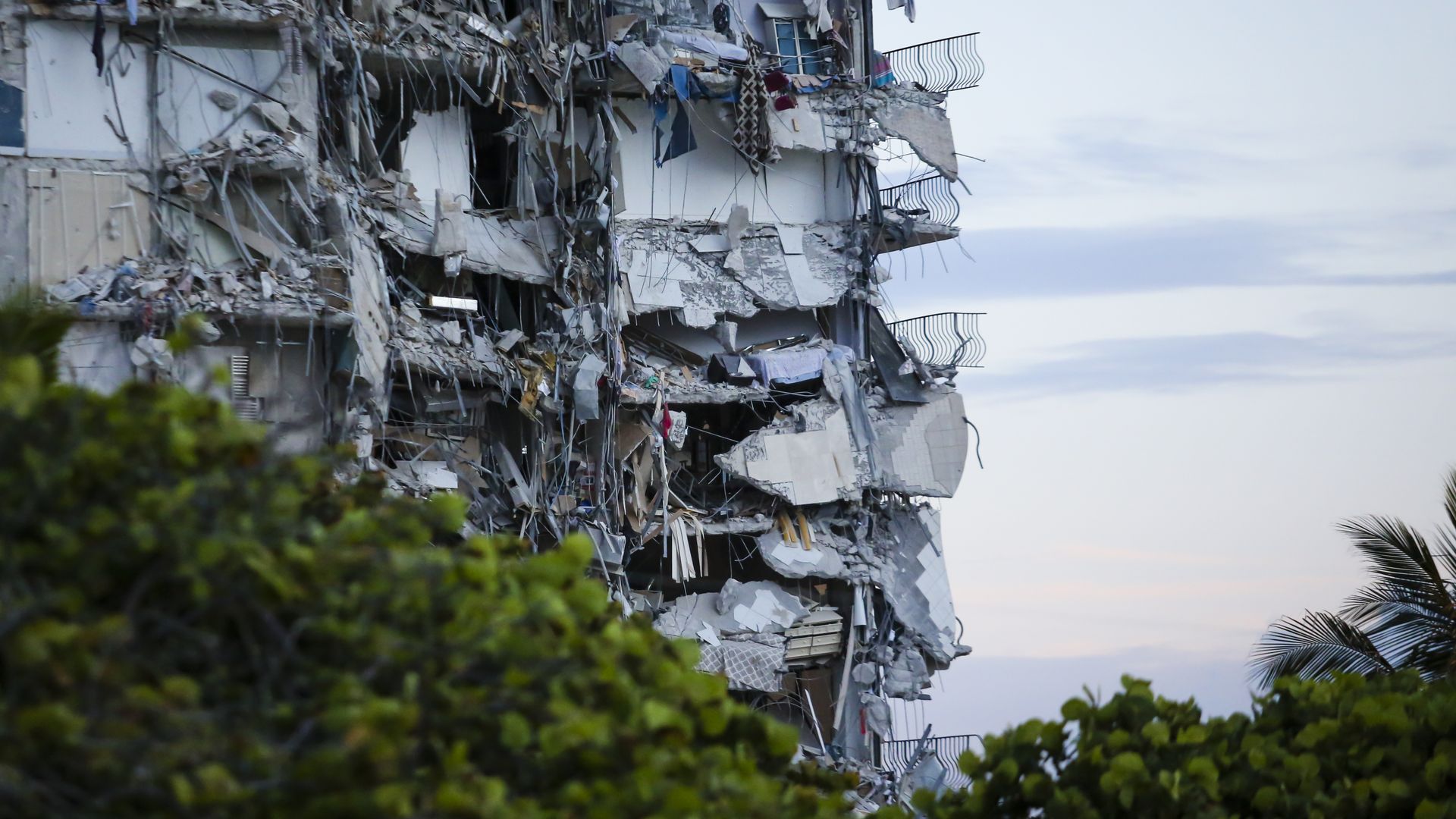 The federal team investigating the collapse of Champlain Towers South in Surfside, Fla. has found the structural design of the building did not meet codes in effect when it was built in 1981.
Driving the news: The investigators found that errors in construction and in later renovations compounded those deficiencies. The team will finish their work next year and issue a report in 2025.
The June 2021 tragedy left 98 people dead.
What's happening: The federal investigative team with the National Institute of Standards and Technology presented preliminary findings Thursday.
They haven't reached conclusions about why the building failed but have developed about two dozen hypotheses.
What they're saying: Investigators are trying to determine what triggered the collapse and how it spread through the building, Jack P. Moehle, a project leader on the team, explained.
They considered triggers such as an explosion or a car striking a column in the basement — but have no evidence of those.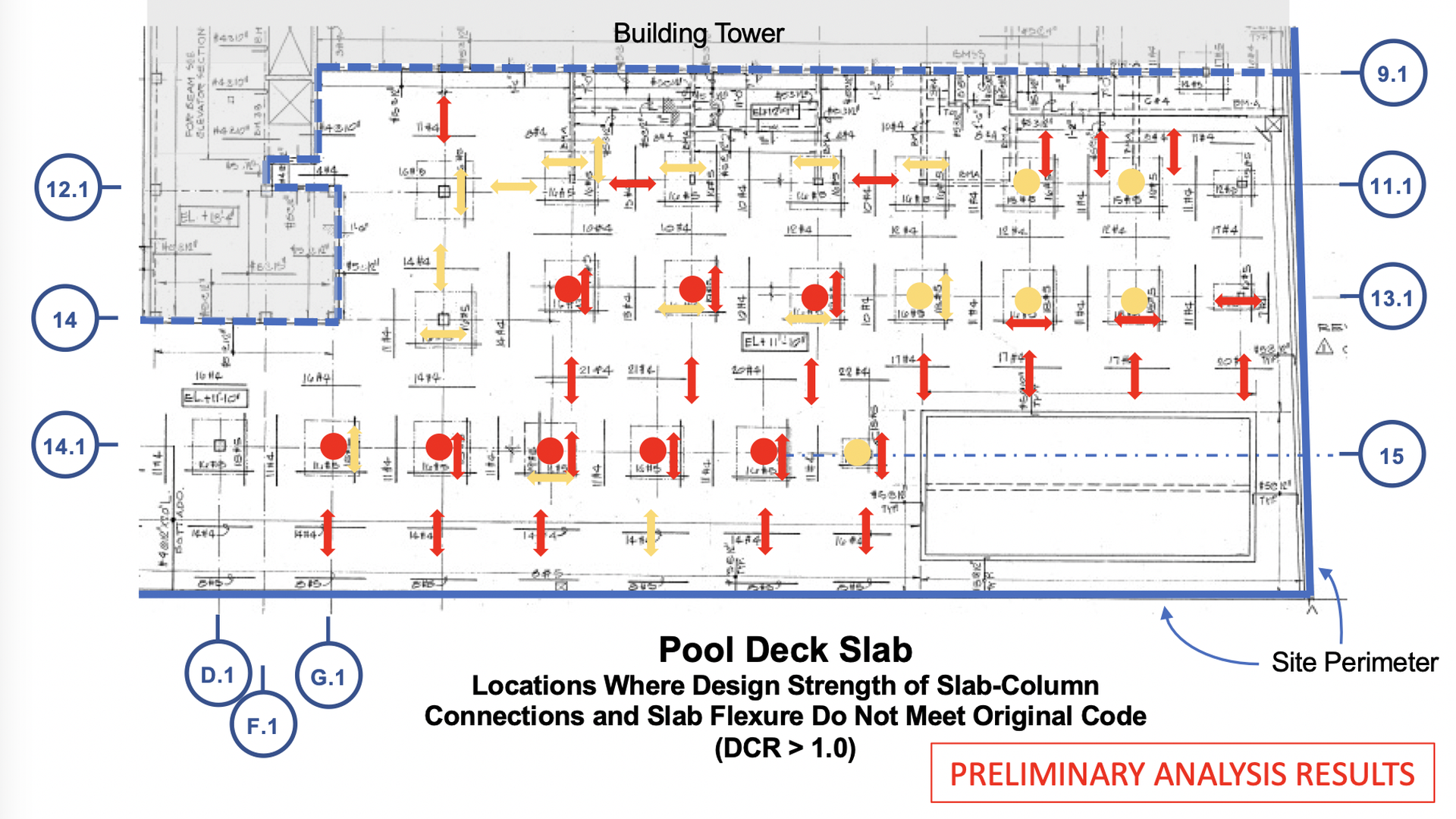 Zoom in: The federal team outlined specific problems with the pool deck:
In some places, the design provided only about half the strength required by 1981 codes and standards.
During construction, steel reinforcements within the concrete slab were placed improperly.
Heavy materials like landscape planters and new pavers added weight.
Hundreds of feet of linear cracks had been repaired by epoxy injection in 1996 and 2010, but photos show other major cracks had appeared by the month of the collapse.
Between the lines: Investigators are hoping to review footage of the collapse from the building's security cameras, which might be stored on hard drives recovered from the scene.
Go deeper